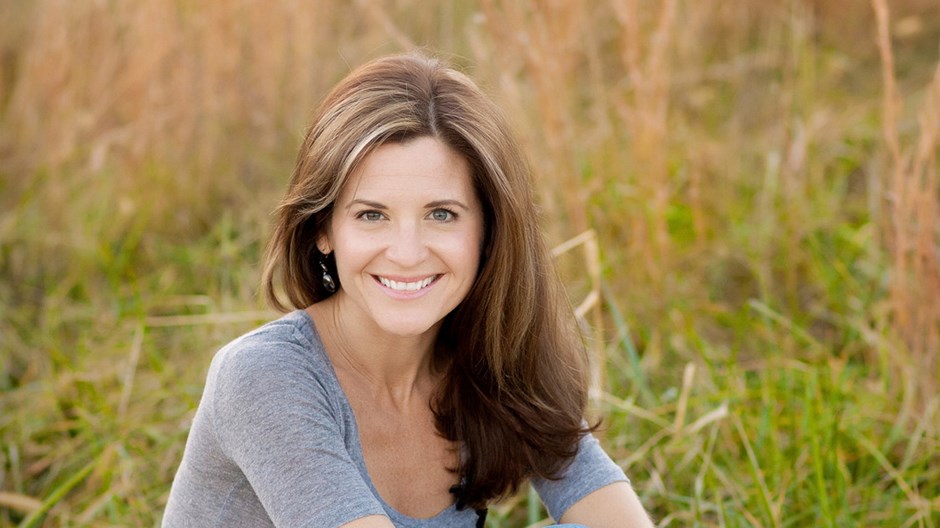 Image: Simon & Schuster
Glennon Doyle Melton, the popular Momastery blogger, recently revealed that she is dating celebrity soccer player Abby Wambach. In her public Facebook declaration that she "is in love" and "really, deeply happy," the author of two New York Times bestsellers has insisted that "the most revolutionary thing a woman can do is not explain herself." Melton seeks no one's permission to live "her truth" as bravely as she can. Indeed, Melton understands that her most sacred responsibility as a leader is to model what it means to be "so comfortable in your own being, your own skin, your own knowing—that you become more interested in your own joy and freedom and integrity than in what others think about you."
For evangelical women who have religiously read her blog since its inception in 2009 and admired her personal redemption story and public activism, Melton's news is dramatic—even earth shaking. And yet the "sky is not falling" because her story, like Elizabeth Gilbert's before her, is hardly new. The gospel of self-fulfillment has been centuries in the making. As Charles Taylor explains in his dense, scholarly A Secular Age, the new invention of the modern age is a self-sufficing humanism that "accept[s] no final goals beyond human flourishing, nor any allegiance to anything else beyond this flourishing. Of no previous society was this true." In other words, happiness is our only duty today, self-betrayal our only sin. It's not simply that the lines of morality have blurred in modern times, making truth relative. It's not even that religious belief has waned. Rather, the good life has been radically redefined according to the benefit of the individual while the former measures of flourishing—God's glory, society's health, the family's well-being—have been displaced. We're all on the throne now.
Melton is as modern as she boasts—even if her effusive references to "love" and "joy" are reassuringly offered to confirm that her choices are in everyone's best interest. From the public announcements both of her divorce and her new dating relationship, she wants us to understand this: The greatest gift any of us gives to the world is our true self. Let's not look to anyone else for permission or feel any obligation for explanation. Humans flourish as they obey their desires.
But the seismic nature of Melton's recent revelation and the aftershocks felt by her adoring fans suggests that the sky might be falling in some new way. Because while the self-fulfillment narrative isn't new, here's what is: how easily and insidiously it gets baptized as a Christian story. Melton hasn't simply said: I should be happy. She has emphatically said: God should be equally and unequivocally committed to my happiness as I am.
Melton's moral ethos is not what John Stuart Mill described in his 1859 On Liberty: "Pagan self-assertion is better than Christian self-denial." Unapologetically, she has taken up the cause of Christian self-assertion. Take for example how Melton pleads with blog readers, as they absorb the news of her divorce, to "think deeply about the chasm-wide difference between leaving a man and leaving God. Please remember that when a woman leaves, she just brings God with her. Nothing separates a woman or a family from God's love. Not death, and certainly not divorce." As if she has exposited Romans 8, Melton sermonizes that God's love is so boundless that her choices need no bounds. (It's worth noting, by the way, that in The Good Life Project, Melton called her readers "congregants" and also likened her writing to the acts of the early church.)
To be clear, I am not writing this essay to wag my moral finger at Melton, nor am I arguing the wrongness of gay and lesbian relationships (although I do believe they are wrong). No, I am writing this essay to plead pastorally with the church to make better sense of the story of desire than Melton and Gilbert. I am writing to remind us, as Taylor astutely does, of the sometimes irreducible gap between "thy will be done" and "let humans flourish." God wills human flourishing, for sure. But that doesn't mean he values our momentary happiness above everything else. Indeed, the Christian story is not just one of flourishing but renunciation. We deny ourselves to follow Jesus. We deny ourselves to serve our neighbor. And while holiness does surely reap happiness (in the next life if not this one), we must recognize moments—today—when it becomes necessary to forgo our flourishing as an act, not just of obedience, but of "repairing the world" (Taylor again). This is the only way to make sense of the Cross—both the one Jesus bore and the one we ourselves take up. This is the story of desire as the gospel tells it.
St. Augustine's conversion story, more than 1,500 years old, is still a resonant story of desire. Despite having a Christian mother who prayed for him and taught him the truths of the gospel, Augustine did not become a Christian until he was in his early 30s. He was taken with his own vain ambitions for professional success, and in The Confessions, he writes of his insatiable sexual desire. At some point, Augustine discovers that, although he has answered some of his biggest intellectual questions about Christianity, he still faces an ongoing obstacle to spiritual surrender: his lust.
"My old loves held me back," he writes. "They tugged at the garment of my flesh and whispered, 'Are you getting rid of us?'"
Augustine has a vision of a woman whom he calls, "Lady Continence." In his despair, she says to him, "Why are you relying on yourself, only to find yourself unreliable? Cast yourself upon [Christ], do not be afraid. He will not withdraw himself so that you fall. Make the leap without anxiety; he will catch you and heal you." It's then that Augustine hears a voice, which implores him to pick up and read. He happens upon a copy of the Bible, opens to Romans, and the book falls open to 13:13–14: "Let us walk properly as in the daytime, not in orgies and drunkenness, not in sexual immorality and sensuality, not in quarreling and jealousy. But put on the Lord Jesus Christ, and make no provision for the flesh, to gratify its desires."
Augustine understood that human beings don't flourish because they obey their most instinctual desires and follow their own yellow brick road of happiness. "Without [God], what am I but a guide to my own self-destruction?" he confessed. He had a better story of desire—the one Christ himself had, who for his greater joy and our greatest flourishing, forsook his immediate good. Thy will be done. Good news, indeed.
Nevertheless, it would be wrong to criminalize desire wholesale. Because if the story of desire is slippery, it is not always a snake. What does the gospel have to say about the possibility of desire for those united with Christ? Not that we are improved in Christ, but radically reborn. We walk in newness of life—even newness of desire.
To use the agricultural analogy that Jesus himself used, a human being produces fruit in keeping with her seed. Apart from Christ, we grow wildly and produce sexual impurity, greed, jealousy, and hatred (cf. Gal. 5:19, 20). To our peril, we call that fruit good. But when Christ, like scion wood, is grafted into the fallen rootstock of Adam, a new tree forms, and its seed is genetically identical to the parent tree. The tree bursts into glorious bloom, bearing the fruit of the Spirit (cf. Gal. 5:22, 23). Love, joy, peace, patience, self-control: that fruit is for our eternal flourishing, and it feeds the world.
To be sure, in this life we painfully persist in contradiction, doing what we hate and failing what we love. Our hearts aren't fully given to God. But our "integrity" and "freedom" do not lie, as Melton suggests, in abandoning the discomfort of God's revealed truth for self-soothing versions that placate the conscience and tickle our fancy. We cannot will ourselves into better, holier desires, but like Augustine, we can cry out for mercy. Kyrie, eleison.
Jen Pollock Michel is the author of Teach Us to Want and Keeping Place (forthcoming in May, 2017). She and her family live in Toronto.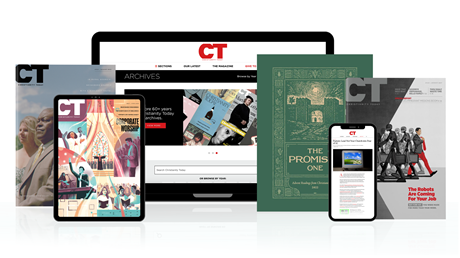 Annual & Monthly subscriptions available.
Print & Digital Issues of CT magazine
Complete access to every article on ChristianityToday.com
Unlimited access to 65+ years of CT's online archives
Member-only special issues
Subscribe
Read These Next
Trending

American Christians Should Stand with Israel under Attack

While we pray for peace, we need moral clarity about this war.

From the Magazine

God's Promises Are Clearest When We Turn Out the Lights

Christians have every reason to reduce light pollution.

Editor's Pick

Don't Miss These African Christmas Hits

Jam out this season to highlife, Afrobeats, jazz, a cappella, R & B, rap, dance, and hip-hop artists from Nigeria, South Africa, and more.
Glennon Doyle Melton's Gospel of Self-Fulfillment
Glennon Doyle Melton's Gospel of Self-Fulfillment