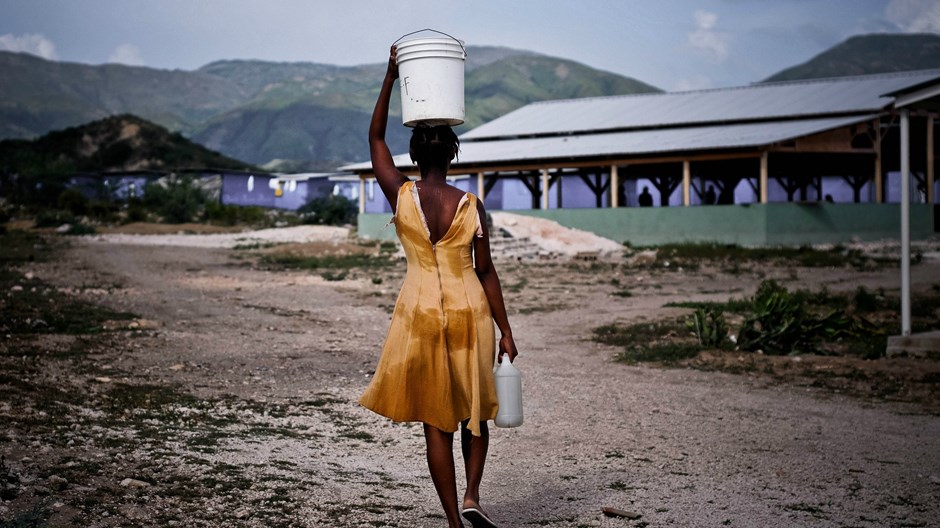 Image: FMSC
Editor's note: Earlier this year, David Vanderpool, a Christian doctor who lives and works in Haiti, told NPR's All Things Considered he believes birth control and vaccines—not abortion—will be the best responses to the spread of Zika. The mosquito-borne virus appears linked to birth defects, so some countries have recommended women delay pregnancy for up to two years. The Zika outbreak has drawn attention to efforts to improve birth control access—especially in areas where vulnerable women are forced into sex. – Kate Shellnutt, CT associate editor
Our hospital, located along a rough dusty street on the outskirts of Thomazeau, Haiti, serves as the only source of medical care for the 150,000 impoverished residents of this area. The combination of chronic malnutrition fostered by a three-year-old draught, endemic malaria, and the new threat of the Zika virus, drives thousands of the starving sick to our doorstep each week. One such frequent visitor, though, comes for a different reason.
Magdalene lives in a 20-year-old woman's body with a 4-year-old's mind. Emotionally and mentally challenged, she drifts along the fringes of Haitian culture sleeping on porches and eating what she can find. Without family or emotional boundaries to protect her, she is constantly harassed and raped by the men of the village.
Having lost count of the forced births she has endured, Magdalene comes to our door knowing she is welcome to sleep in the quiet refuge of our hospital, enjoy a nutritious meal, and get a warm bath. Recently, as our nurses helped bathe her and get her new clothes, they noticed the telltale swelling of a pregnant belly.
Magdalene, like many women in the developing world, has little input into the timing of her pregnancies. Sex is often forced upon these women, many times through the unwanted advances of family members. This loss of control of their bodies opens them up to multiple forced pregnancies in their lifetime, exposing them to disease, malnutrition, deepening poverty, and mental health issues.
From our perspective in the developed, Western world it can be hard for us to comprehend this common assault on our sisters in regions plagued by sexual violence and coercion. Likewise, our expectation that any woman can freely choose to practice abstinence to avoid pregnancy—whether to avoid transmission of the Zika virus or for the sake of their own health or the wellbeing of their families—ignores the reality of those who suffer these routine indignities.
In Haiti, Magdalene is one specific example, but she is not a mere exception among women in the Caribbean and Latin America. Research from the Guttmacher Institute suggests that this is the only region in the world where unintended pregnancies outnumber intended ones. Many women—especially poor women—in these countries are married by 16, years before our notion of the "age of consent" and may have multiple pregnancies before they turn 20.
In Haiti, prior to the development of our maternal health program, we saw a 20 percent reduction in body mass index with each pregnancy in the women of our area. Repeated pregnancies deprive their babies of sufficient nutrients to develop normally and deprive them of the necessary calories to sustain milk. It becomes clear that after 10 pregnancies a woman isn't able to sustain either her baby's life or her own.
The Zika outbreak has brought attention to the reality that widespread application of birth control is a moral imperative in the developing world. Without these life-saving drugs, we will continue to lose these young women to starvation and their children to malnutrition. We will continue to cement their destiny in the sarcophagi of spiraling poverty and in so doing, we sentence half of the population to a life without hope.
Dr. David Vanderpool is founder and CEO of LiveBeyond, a faith-based, humanitarian organization improving lives of the poor in Thomazeau, Haiti, with sustainable solutions in medical and maternal health care, clean water, education, and agricultural and economic development.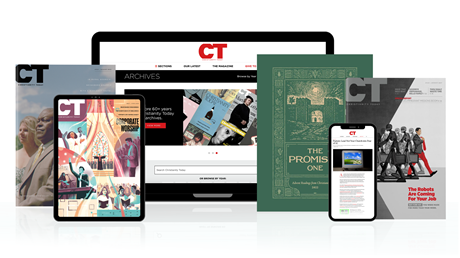 Annual & Monthly subscriptions available.
Print & Digital Issues of CT magazine
Complete access to every article on ChristianityToday.com
Unlimited access to 65+ years of CT's online archives
Member-only special issues
Subscribe
Missionary Doctor: Abstinence Isn't Always an Option
Missionary Doctor: Abstinence Isn't Always an Option