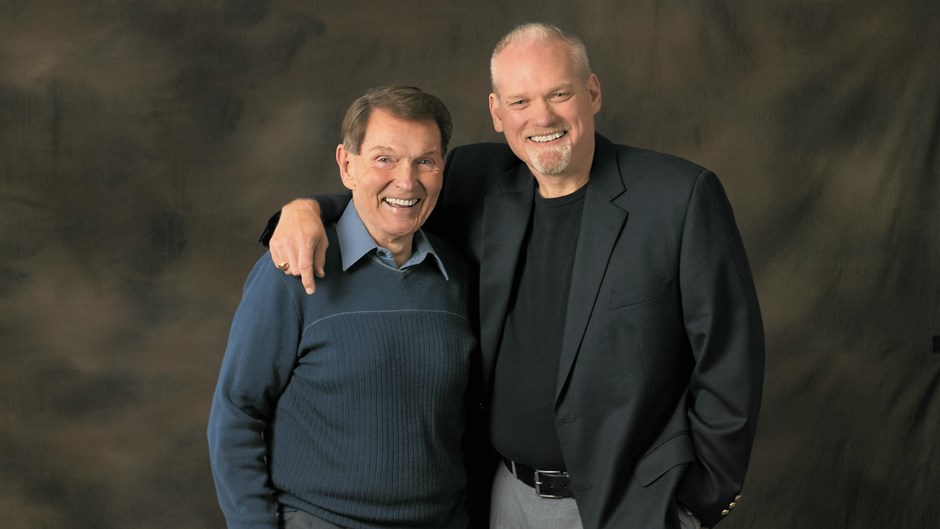 Image: Tyndale House Publishers
The obituaries, assessments, and reflections of Tim LaHaye, who died in the wee hours this morning, will be replete with adjectives describing his public persona. He'll be called opinionated, polemic, a right-wing conservative fundamentalist—and some will even accuse him of homophobia.
Those descriptions will not resonate with my view of the man I got to know and grew to love. Though make no mistake: Tim never backed down from a fight, or what he considered a studied conclusion. You never had to wonder where he stood.
When our mutual literary agent, Rick Christian, introduced Tim and me in the early 1990s, we hit it off. He was my mother's age, and we quickly formed a respectful father/son dynamic. He never tired of my embellishment of Rick's initial phone call, where I claimed he told me, "Dr. LaHaye is a best-selling nonfiction writer with a great fiction idea, and you're a novelist with no ideas, so…"
Tim urged me to share that anecdote every time we spoke anywhere together.
Tim got the idea for Left Behind while on a plane returning from teaching at a prophecy conference—which was his passion. He says he saw a male pilot flirting with a female flight attendant, and noticed that the pilot was wearing a wedding ring and the flight attendant wasn't. He imagined the pilot had a believing Christian wife at home.
Then Tim wondered what the pilot would think if the Rapture occurred right then and several of his passengers disappeared right out of their clothes. He told me, "That's all I've got. Can you run with it?"
Well, he had a lot more than that—including the biblical basis for his view of eschatology, which he had been studying and teaching for decades. Tim had written nonfiction books on the Rapture, but said that everywhere he looked, people were reading novels. His dream was that someone could fictionalize an account of the end times that jibed with his view of Scripture.
I loved the idea and agreed with his view, though I am neither theologian nor scholar. He suggested that I do the writing and he serve as biblical consultant. What came of that meeting, besides the Left Behind phenomenon, was a 25-year working relationship and a friendship I treasure.
Tim proved to be a great cheerleader besides being the Bible prophecy expert. I would send him blocks of copy, and he would send back his notes to keep me on track theologically, always adding, "Send more! I want to know what happens next!"
What strikes me as I mourn his passing today is that I was always surprised when we reconnected in person, or when I looked at a picture of us together. In my mind, he was a giant who towered over me. Physically, the opposite was true.
Writing the novel series for him, and traveling with him all over the country to promote it, I saw the softer side of a man famous for successful pastorates, the founding of Christian schools and a college, best-selling nonfiction books, and strong opinions.
The Tim LaHaye I got to know had a pastor's heart and lived to share his faith. He listened to and cared about everyone, regardless of age, gender, or social standing. If Tim was missing from the table at a book signing or the green room of a network television show, he could usually be found in a corner praying with someone he'd just met—from a reader to a bookstore clerk to a TV network anchorman.
After the Left Behind series, we produced a four-book series (The Jesus Chronicles). Even as recently as early this month, he was bouncing ideas off me for yet another project.
I considered him a model, a mentor, a father figure, and a friend. Thrilled as I am that he is where he has always wanted to be, his departure leaves a void in my soul that I don't expect to be filled until I see him again.
Jerry B. Jenkins is a Colorado-based novelist and biographer who has written 21 New York Timesbestsellers and sold more than 70 million books.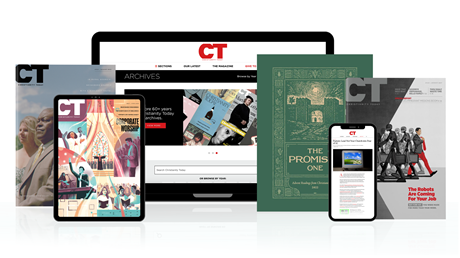 Annual & Monthly subscriptions available.
Print & Digital Issues of CT magazine
Complete access to every article on ChristianityToday.com
Unlimited access to 65+ years of CT's online archives
Member-only special issues
Subscribe
Jerry B. Jenkins: The Tim LaHaye I Knew
Jerry B. Jenkins: The Tim LaHaye I Knew