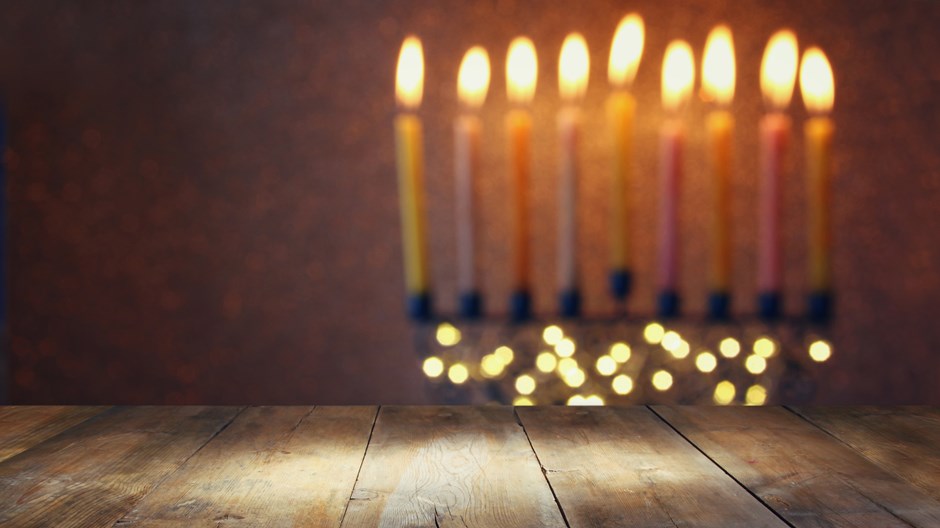 Image: tomertu / Shutterstock
One memorable Advent, I wondered if I was going to set our kitchen table on fire when I started lighting all the candles amassed on its surface. There were four thick pastel candles on our Advent wreath and six slender primary-colored ones in our nearly-full Chanukah candelabrum, properly known as a chanukiah. (A full chanukiah is composed of nine candles, with four candles on each side of a raised center candle). My husband and I are both Jewish followers of Jesus and wanted our children to connect with the hope and history embedded in both observances. It seemed like a good idea until I realized that our kitchen table was starting to look like a campfire without the s'mores.
As a Jew, I'd grown up celebrating Hanukkah. My parents emphasized that Christmas and Easter were Gentile holidays, and as a result, I never paid much attention to them. So how did a nice, Hanukkah-celebrating Jewish girl like me come to embrace Advent?
When I first came to faith in Jesus in the mid-1970s, I assumed that seasonal pop-culture markers like Rudolph the Red-Nosed Reindeer shared equal meaning with the quiet little family at the center of the manger scene, and that Advent was the religious name for holiday TV specials that served as a countdown toward Christmas morning. Years later when I married my husband, we threw ourselves head first into the non-denominational congregations we attended during our children's growing-up years. There, Advent was primarily the name we gave to December's church programming: the ladies Christmas tea, the children's Christmas program, and the all-carols service that we celebrated the Sunday before Christmas. The local Christian radio station often had Advent-themed teaching, and what I heard spurred me to do some reading about the history and purpose of Advent. Our family began using those little Advent calendars with a Bible verse for each day, and one year, I decided it was time to really up our game with both an Advent wreath and a chanukiah.
The first night that I lit all those candles, I didn't set the house on fire, but I did start an internal fire—to explore the traditions behind the Jewish festal calendar and the Christian calendar. The Jewish tradition, of course, is marked by the longing for a Messiah who will set things right for the Jewish people and through them, the whole world. Drawing on that same yearning, we Christians spend Advent waiting for the birth of the Messiah, except in our case, we believe he has a name—Jesus Christ—and has already made himself known. The fully human, fully divine Jesus accomplished through his life, death, and resurrection the reconciliation of the world to God. As we live in the "now but not yet" time between when Jesus accomplished this and when it will be fulfilled, Advent connects us with our longing for a Redeemer. In fact, the word "Advent" means arrival or coming. We look back at Advent even as we anticipate a future fulfillment.
Advent was originally intended to be a season of repentance much like Lent and became part of the Christian calendar after the church adopted a fixed date for Christmas (in the fourth century A.D.) For centuries, Christmas, along with Easter and Pentecost, was a time when new believers were baptized. Advent was the period in which these believers received instruction about the faith. During this time of preparation, some church members also fasted and prayed for the new members.
By the start of the eighth century, Advent was recognized as the beginning of the church year. Though the focus of the season was on preparing church members to welcome the newborn Jesus on Christmas, Advent eventually came to have an equally strong focus on the second coming of Christ. Church leaders recognized that the practice of spiritual readiness applied just as strongly to the birth of the Messiah as it did to the promise of his soon-triumphant return.
In recent years, the Advent Conspiracy movement has helped encourage some congregations to observe Advent as more than just a countdown to Christmas. More and more churches are embracing counter-cultural practices of simplicity, generosity, and worship. Their liturgical habits are sometimes as simple as lighting a congregational Advent candle each week, doing accompanying Scripture readings, encouraging shared Advent devotional readings, and adding times of retreat or prayer to the congregational calendar. Families and individuals, too, are discovering all kinds of ways to observe Advent—with Jesse Trees, Advent calendars, special devotional readings, and acts of public service.
These practices have something in common: they hearken back to Advent's spiritual origins and tap its Jewish roots. Advent isn't about having a holly, jolly December or binge-watching every single Christmas movie on the Hallmark channel. It's about learning to live the aching words of "O Come, O Come, Emmanuel." It's about waiting, longing, and living simply.
In our family, simplicity is sometimes the hardest part to practice. I've discovered that it isn't the traditions we add to our life that most form our experience of Advent but what we attempt to subtract or minimize. There will always be holiday parties and Christmas programs to fill our schedules, but when a new event or obligation tries to muscle its way into my date book, I ask myself if there's any way I can postpone it until after December 25. I also pencil in days to take personal retreat time during this season.
In our house, the chanukiah we light during Advent reminds me of the historic events that took place more than a century and a half before Jesus was born. Those events reclaimed the temple in Jerusalem for worship of God and from a Christian point of view can be seen as an expression of the desire for a Deliverer. (This year, the first night of Chanukah is Christmas Eve.) In this season, I look backward in gratitude at the finished work of the Jewish Jesus while looking forward with longing to his return. As I live here and now in the time between, Advent guides me to my destination—an unadorned stall in Bethlehem where I can behold the One who came to set us all free.
Michelle Van Loon is the author of four books, including Moments & Days: How Our Holy Celebrations Shape Our Faith (NavPress, 2016). This essay was adapted from Moments and Days. Copyright © 2016. Used by permission of NavPress. All rights reserved. Represented by Tyndale House Publishers, Inc. This article has been edited for clarification.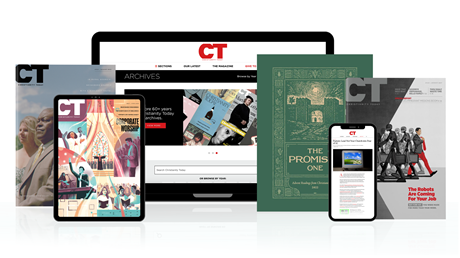 Annual & Monthly subscriptions available.
Print & Digital Issues of CT magazine
Complete access to every article on ChristianityToday.com
Unlimited access to 65+ years of CT's online archives
Member-only special issues
Subscribe
Why Advent Is More Jewish Than You Think
Why Advent Is More Jewish Than You Think