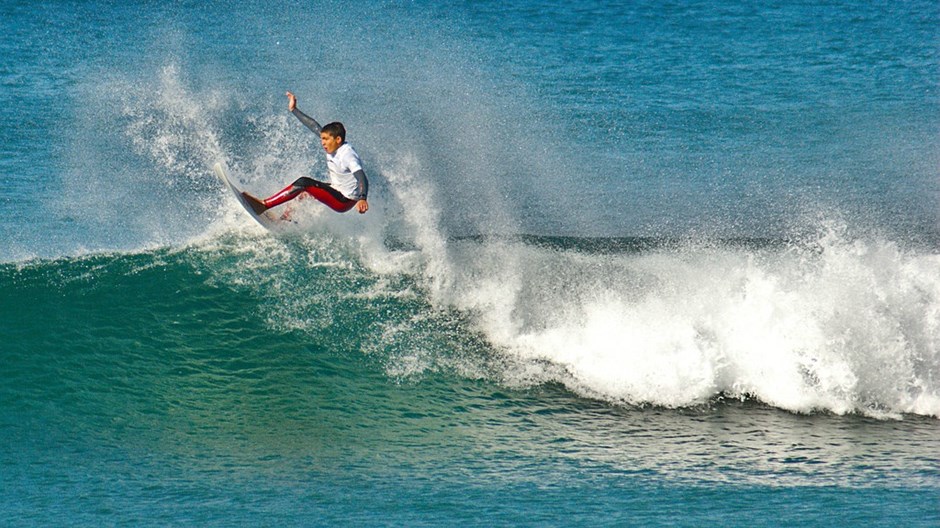 Action sports have slowly made their way into the Olympics over the years, and the International Olympic Committee announced that surfing, climbing, and skateboarding will be among the new sports added to competition at the 2020 Games in Tokyo. On the winter side, skiing has been a staple since 1936, and snowboarding was added back in 1998.
About 10 percent of the Olympic athletes on Team USA prepared for competition at the Olympic Training Center in Colorado Springs. All around our state, athletic prowess is in the air. It's no coincidence: Training at this altitude is thought to improve performance. The mountains have become a destination for a range of dedicated athletes.
People flock to ski towns each winter, and beach towns each summer, often bringing with them idealistic notions of outdoors and adventure. These action sports, which appear to offer a sense of freedom and excitement, end up building a culture of highs and lows.
Pitkin County, home to Colorado's ski mecca Aspen, has a suicide rate that is three times higher than the national average, while Utah's Salt Lake County—home to training facilities for the winter Olympics—has a suicide rate twice as high as the national average.
Skiing, snowboarding, surfing, wakeboarding, and skateboarding attract a certain kind of person, athletes tell you. They're creative. Individualistic, yet crew-oriented. Fearless, yet calculated. They worship at the feet of waves, peaks of mountains.
"It's all about adrenaline. It's about quick fixes; it's always about what's next," said Mark Heger, national director of the wakeboarding ministry Wakewell near Dallas. "You're constantly filling this void with the progression of where you want to be."
A whole realm of ministries like Heger's reach out to action-sports enthusiasts and aspiring athletes. This is not a one-off project for them. They're not trying to get churches to build skate parts or put on sports-themed evangelistic programs. Instead, these surfers and snowboarders and wakeboarders have set out to serve within distinct action-sports subcultures.
"If there are skaters, they are already skating somewhere. That's not how you get started," said Jonny Nelson, who leads JSAW, an -sports ministry in Minnesota.
Turns out, living the dream can get pretty rough. First, there are the practical challenges of making ends meet while training or competing. Despite the pressures of a seasonal economy—high costs of living and unstable, transitory work—fanatics will still spend their comparatively low income on anything from marijuana to expensive gear, whatever will make them fit in with their crew.
In mountain destinations especially, young athletes find themselves working multiple jobs just to cover basic living expenses. They end up too busy or too exhausted to ski or snowboard, the reason they left everything behind in the first place.
"They're still having a lot of fun in one regard (or they're faking it) and then they make decisions in this false reality that bear consequences in reality," said Marcus Corey, chaplain at Loon Mountain Ministry in New Hampshire.
For some disillusionment brings a dissatisfaction that leads to a sense of brokenness, loneliness, and hopelessness.
Corey's conversations with professional snowboarders past their prime always revolve around the same scenario: When they were the best at their craft and making $120,000 per year, they were not interested in hearing about Jesus. Now, they don't know where that money is, younger guys are throwing better tricks than them, and they've become depressed and hopeless.
At each stage of athletes' careers, action-sports ministries want to share with them a hope that does not disappoint.
Football, basketball, and other traditional sports rely on coaches, parents, fans, and the surrounding community. Sports like skateboarding or snowboarding often lack these structured connections, so athletes can feel like they're flying solo.
Corey at Loon Mountain pays for heat when seasonal workers at the resort can't afford it. Nelson disciples skaters who may not have reliable adults in their lives. They put on events for people in their respective sports to engage and hear about Jesus. They enter the exciting, dark, adrenaline-fueled worlds of these athletes, just as any missionary would do when going to an unreached people group.
It's hard for many of these ministries to be taken seriously by some older generations of Christians, who think ministries exist as an excuse for leaders to indulge in the fun of snow or water sports. "We get laughed at about once a year," said Randy Schroeder, national director of Snowboarders and Skiers for Christ (SFC) in the United States. "We always try to make it clear to churches that our mission is to bridge the snow-riding culture to Jesus partnering with the local church."
But they're having an impact among individual athletes. Travis Idler, who considers himself religious but not Christian, sees the way SFC influences Colorado snow enthusiasts. "SFC, as a group, definitely has heart and passion for the snow community," said Idler. "You can tell their events are for the pure enjoyment of everyone involved."
Dustin Miller, regional coordinator at Christian Surfers International, spoke of a popular phrase in surf culture: "There are no atheists in the impact zone."
"With surfers, they understand that they don't control the ocean," said Miller. "There's something greater than them that controls what goes on; for some days when it's flat and there are no waves, there's nothing we can do to change the circumstances of those days."
This offers a segue for these leaders to introduce Christ and the idea of worshiping the Creator rather than creation, with the ultimate goal of taking athletes deeper into the gospel.
"You can feel God in the mountains," said Schroeder. "They have some idea of a god or who God is, and they feel a connection to that through the mountains. ... It gives you a common ground."
So what happens when these athletes find Jesus? Do surfers take equal risks with their faith? "You're always trying to take a bigger and better wave, always trying to do a little bit more," said Miller. "That can transition over to their faith quite easily to where they're willing to sacrifice much more in their lives for the gospel."
For these ministry leaders, the focus is helping their athletes become more like Jesus and gain a more accurate view of God. This may manifest itself in chairlift conversations or Bible studies on the beach waiting for the next big wave, but the relational discipleship is no different from the approach Jesus took in Galilee.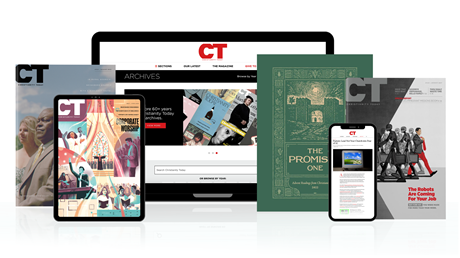 Annual & Monthly subscriptions available.
Print & Digital Issues of CT magazine
Complete access to every article on ChristianityToday.com
Unlimited access to 65+ years of CT's online archives
Member-only special issues
Subscribe
Extreme Athletes Don't Have to Settle for Adrenaline Highs
Extreme Athletes Don't Have to Settle for Adrenaline Highs