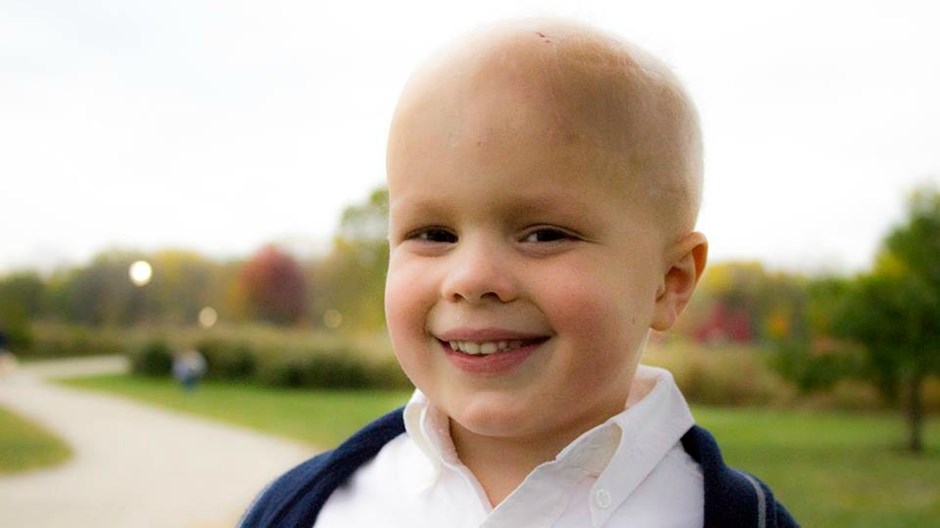 Image: Tracy Rees / Used with Permission
Cancer is an incapacitating, nasty thing. It strikes without reason and affects every race, ethnicity, and gender. As adults, we often make our peace with the knowledge that cancer and other suffering is part of our world. But what if it's a child? What if it's a baby or a toddler? That seems above and beyond somehow.
Just a few years ago, our two-year-old son, Chase, was diagnosed with an aggressive but rare cancer in his brain, spine, and central nervous system called ATRT, or atypical teratoid rhabdoid tumor. Chase was a naturally born, breast-fed, organic-vegetables, green-cleaners, low-sugar, cloth-diapered baby, and yet he still got cancer. At the time that we took him to the hospital, he most likely would have had only days to live due to his brain trauma. That's how fast his cancer grew. The cells came fast, struck hard, and had very little to do with lifestyle choices. We felt totally powerless to help him. Our family of six and those in our community rallied around Chase as he went through brain surgery and chemo, spinal taps and transfusions. It was as hard as you can imagine.
Chase, of course, is only one of many kids with cancer, and our community was not the first one to find cancer in its midst. In these situations, we often we feel at a loss for words, utterly stunned that such young, innocent children face such punishing diseases. As Christians living in community, how do we come alongside friends and loved ones with cancer?
To answer that question, I want to share some advice and insight from our journey to help explain what it's like for families going through it—and how the people around them can lend their support.
1. Your loved one may not have mental energy to make "normal" decisions.
Shortly after Chase was diagnosed, we had very serious treatment decisions to make. I was under a lot of stress. One day, my mom was making lunch for my other kids and asked if I wanted them to eat chicken nuggets or peanut butter sandwiches. I completely snapped. Totally lost it. Was it a big decision? Not at all. But all of my mental energy had gone into those decisions for Chase. I was trying to stay on my feet and had no capacity to care about what the other kids ate for lunch, even though I loved them dearly and wanted them to eat well.
With that in mind, be patient with the caregivers whose kids or loved ones are in crisis. Watch for ways to give them space and lots of grace.
2. The initial stage of diagnosis is a hostile takeover.
The day after Chase was diagnosed, while he was undergoing a test, I almost passed out and had to be taken back to his room in a wheelchair. It was incredibly embarrassing.
In the moment of diagnosis, people are just trying to breathe and survive. So go easy on advice. It's okay to wait for a few weeks before trying to connect them to groups, friends you know who've had cancer, or other resources. And the same can be said for medical information. If you believe that you have life-changing, life-saving medical information that will assist the person you're close to, take it to a family member. If that isn't an option, write it out in an email and be understanding if you don't hear anything back.
3. Don't feel guilty or awkward if you don't have words to comfort.
I am not aware of any phrase in any language that appropriately sums up the thought: "I'm so sorry you have a terminally classified illness and might die." It's okay to say, "I have no good words, but I love you and I'm here."
Rather than try and fix the problem, just sit in the trenches with your loved one and keep them company while they fight it out.
4. You have to consider costs.
Before Chase was diagnosed, I associated cancer costs with doctor bills. And that part is true. You should have seen the bills for the brain surgery alone. But what I didn't consider was the cost of gas for driving back and forth from the hospital, the cost of eating out sometimes three times a day for two weeks on end, the cost of parking in a city parking garage, and dozens of other little (and not so little) incidentals. (For example: Chase became too weak to walk but was too heavy to carry around the hospital for 10 hours a day, so we had to purchase a special stroller.)
As you engage with people in similar situations, be aware of the small and large financial burdens they bear. Consider coming alongside them with meals, car rides, gift cards, and other small forms of support that are within your means.
5. Be prepared to shift your idea of community.
Bob, Chase, and I were in the hospital most of the time. On our days at home, we were exhausted and sleep deprived. Chase was attached to an IV bag and couldn't be let out of our sight or exposed to germs that would compromise his immune system. Being in community suddenly became a thing of the past. Gone were the days of pools and parks or people coming over. One of the most well-meaning yet painful questions people asked was, "What do you mean you can't get out? Can't you get some time to yourself?" Um, not really, no. I couldn't leave Chase's side unless Bob or a medical professional was available to handle his IV bag, and even if I could have, I was too sleep-deprived to walk, let alone drive.
If a person or family in your community is facing cancer, keep in mind that they're undergoing a paradigm shift. Don't be surprised if they don't show up at events. And find ways to meet them where they are. Sometimes a cup of coffee or a 30-minute visit is better for their sanity than a whole spa day.
6. It's never too late to offer encouragement.
Often at the beginning of a diagnosis, there's a huge out-pouring of love, care, gifts, and help, but then as the shock wears off, the care often tapers off, too. Most cancer treatment roads require a long, exhausting marathon, not a sprint, so keep this in mind as you connect with your suffering loved ones. You're never too late to connect and love.
Also, don't assume that just because you don't have cancer you can't be an amazing support. Some of my best connections during Chase's treatment came from people who never had a child with cancer. So God might have a role for you to play in walking alongside someone going through a difficult time.
7. God is with us.
At the heart of any struggle is the need to turn toward God and not away from him, to live with authenticity and find beauty in how he shows up in unexpected ways. This posture of openness is how we embody the hands and feet of Jesus to those facing cancer, illness, or another kind of trial. This is how we bless. It is enough because he is enough, moment by moment. God comforts us in all our troubles so that we can give others the same comfort God has given us (2 Cor. 1:4, NLT).
Ellie Poole Ewoldt has blogged about her family's journey with childhood cancer since 2012. Chase's story has been featured by Lurie Children's Hospital of Chicago, Children's Miracle Network, the Ace Foundation, All For Hope, Cal's Angels, St. Baldrick's Foundation, and Young Associate Board's Run for Gus. Ellie's book, Chase Away Cancer, is available from Tyndale Momentum. For more information, go to chaseawaycancer.com.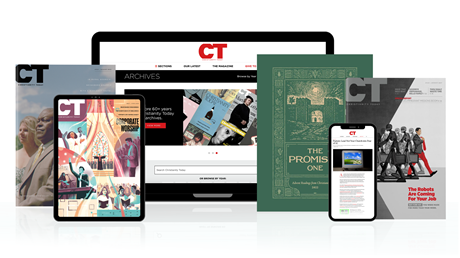 Annual & Monthly subscriptions available.
Print & Digital Issues of CT magazine
Complete access to every article on ChristianityToday.com
Unlimited access to 65+ years of CT's online archives
Member-only special issues
Subscribe
My Toddler Survived Brain Cancer—Here's What I Learned
My Toddler Survived Brain Cancer—Here's What I Learned