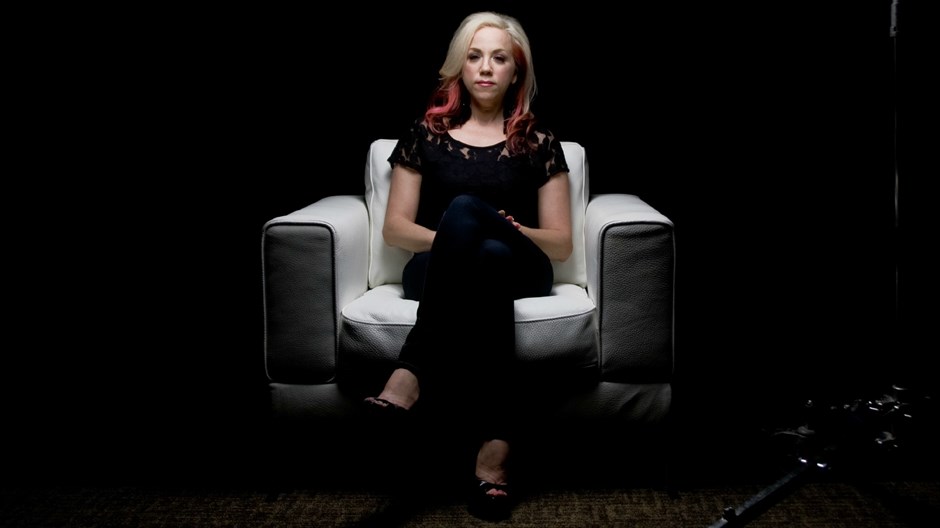 Image: I am Second
Editor's note: When Annie Lobert first heard that former NBA player Lamar Odom was found unconscious during his two-day, $75,000 stay in a Nevada brothel, she thought back to her own days as a call girl in Vegas.
She saw the darker side of fame whenever athletes and celebrities hired her as an escort. They drank, got high, and watched porn; their wealth didn't buy happiness, but only offered more extravagant opportunities to clamor for fulfillment, she said.
While some assume women working for escort services and legal brothels like Love Ranch (where Odom was found) get into the industry freely, Lobert points out in her autobiography, Fallen, that many of them still operate under the authority of a pimp. Even these setups can function as a form of sex trafficking in which women do not receive the money they make and cannot leave the arrangement without consequences.
Lobert, founder and president of the ministry Hookers for Jesus, shares this reflection on her life as an escort as a reminder of the darkness and brokenness wrapped up in both sides of sex work in Las Vegas. The following is an adapted excerpt from her autobiography.
I could barely contain my excitement. Even though I hadn't slept in more than 24 hours, I was wide-awake, running on the adrenaline of making so much money my first night in this gambling and party mecca.
The Strip was calm as we made our way home. The sun shone as yawning tourists headed to the famous breakfast buffets. We purred down the street in her sports car. I feasted on the sights of more hotels and casinos than I had ever seen.
When we walked in the door, our boyfriends were watching TV on the black leather couch. Clicking her heels on the white tiled floor, Kimmie blurted out to Julian, "Fallen did great! She made some good money tonight!"
Julian cocked his head to the side and nodded slowly. I didn't recognize the weird look on his face. Proud as a peacock, wide-eyed, and with cash in hand, I walked toward my man. "That's right!" I said.
And before I knew it, my few minutes of celebration came to a violent stop.
"Give me your purse," Julian roared. He jumped up from the couch and reached out for my purse strap, practically knocking me over.
"Whoa, whoa," I stammered and took a step back, trying to regain my balance. I started walking into the kitchen to get some space. Julian followed on my heels while my girl­friend and her man quietly watched the scene unravel from the corner of the living room. "Break yourself!" he yelled even louder, calling me all kinds of vile names.
I knew what he meant. Back in Minneapolis, I had heard some talk from his friends about breaking yourself. It was an act of submitting to a pimp and turning over your prostitution earnings, officially becoming one of his girls.
I was outraged. What is he thinking? Who does he think he is? I will never pay a pimp. This is my money! I got in his face: "I'm not breaking anything. I earned this money. It belongs to me!"
As soon as the words flew out of my mouth, I was doomed. Julian's face contorted into a rage. He grabbed me by the throat and slammed my body into a cupboard. I saw stars while he grabbed a fistful of my hair and dragged me to the back porch, my white suit accumulating dirt and dust from the wild ride. He threw my body down on the cement. I faced the Vegas sky while Julian pounded away, punching me in the face and kicking my ribs. I heard the cracking of my bones as each blow fell hard and fast….
My mind swirled as I drifted in and out of consciousness. Who is this man? I don't know him! This isn't Julian. This is a monster. Why is he beating me? Surely this is some mistake. Any moment now he's going to stop and say he's sorry.
Julian bent down. I could hear him drawing in quick breaths that were starting to slow down. "Get up," he growled. Who was he kidding? I could barely move. I tried to roll to the side and cried out in pain. It hurt to breathe.
A pimp breaks you first by brainwashing you. He makes you dependent on him not only physically but also emotionally. He makes you feel that you cannot possibly live without him, and that if you try to, your life will have no meaning. He is your universe. He is your meaning.
As soon as you start believing this, he has you. Then, to solidify control, he wraps up the deal by beating you into permanent submission. By then it's too late. You already love him. You won't leave, and he knows it. So he uses that love as a weapon to make you his slave.
This is all very painful for me to write about. It's not fun to share with you how naïve, stupid, and brainwashed I was. It's heartbreaking to actually have to write down that, yes, I really did sell myself to gain love. But I know I'm not the only one, and I know this is not the only way we sell ourselves. How many of us have sold ourselves in a different way without realizing it?
People date or even marry someone for money or favors or to fulfill an emotional need. Many of us compromise our worth, our integrity, or our standards by exchanging it for a temporary fix. Whenever we trade or sell away the life God has in store for us, we "prostitute" ourselves.
I was a player in the game, an underground culture dominated by pimps who own their hoes. Within the pimp-prostitute framework, there is a system of ritual rules you have to abide by in order to live. You learn them as you go. Do the wrong thing, and you get beaten. There's rarely or never a warning. So why didn't I run? Go to the police? Hightail it back to my parents? Run back to Kimmie's? Julian said I could leave whenever I wanted.
After my first beatdown, that's exactly what I wanted to do—run. But Julian was always quick to remind me of the consequences if I left. He would hunt me down. And he would find me. The threats of physical harm as well as psychological and verbal threats are a powerful motivator. Knowing that you can lose your life or be maimed because you exercised your freedom isn't exactly inspiration to take off….
I don't know where I would be right now had I not surren­dered my life to God. I'd probably be lying somewhere in a sleazy motel room, shooting up and turning tricks while my body fell apart, or in a hospital bed dying of a disease, or lying in an alley somewhere dead. What I do know is that today I am truly alive. I am finally home. I am set free.
Annie Lobert is a survivor of more than a decade of sex trafficking—working as an exotic dancer and a high-class escort prostituted in Hawaii, Minneapolis, and Las Vegas. She is an internationally recognized expert and advocate of ministry to men and women in the commercial sex industry. She and her husband, Oz Foxx, lead guitarist for the rock band Stryper, live in Las Vegas, Nevada.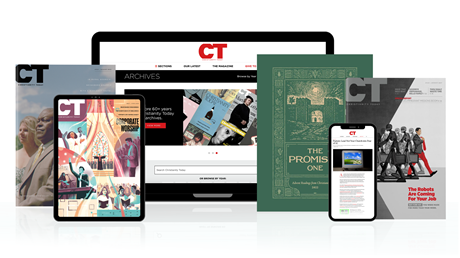 Annual & Monthly subscriptions available.
Print & Digital Issues of CT magazine
Complete access to every article on ChristianityToday.com
Unlimited access to 65+ years of CT's online archives
Member-only special issues
Subscribe
What I Learned From Being a Vegas Call Girl
What I Learned From Being a Vegas Call Girl