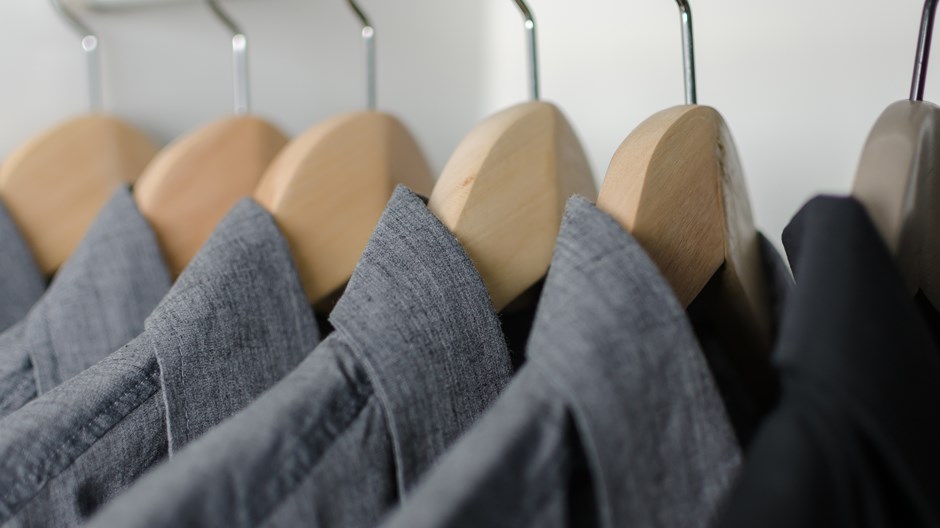 Image: Shutterstock
Whenever my grandpa described his journey as an indentured servant from Puerto Rico to Michigan 60 years ago, he highlighted three facts:
He brought enough money to bribe a foreman to drive him to a bus stop and escape his duties as a farmhand.
His trip to the mainland US was initially temporary, for some of his fellow travelers simply wanted to make enough money to take back to their families. On the flight back, the plane crashed and killed most of his former coworkers.
He brought a lot of clothes to America. (He liked to tell this part with gusto.)
I've learned two things from listening to his story: My grandfather was once a swaggy island dude, and he intended for our family to be more than servants.
Sixty years after my grandpa's escape from poverty in search of a better life—and even more clothes—my cousin Jason, a Vineyard pastor, and I chatted in a hospital waiting room while my dad recovered from surgery. While we discussed ministry and relationships, I described my newest life change, a change sure to make me iconic and more successful: I had recently purchased six of the same Levis shirts and pants to wear every weekday. I jumped on the life uniform bandwagon.
"Dude," Jason interjected, "I've been doing that for two years now. I wear this every day." He motioned toward his black V-neck T-shirt. "I've got a bunch of these, and it's all I wear. This is my life uniform."
A Simpler Life
The life uniform movement stresses wearing the same clothing or the same type of clothing every day.
Bloggers like Eric Ravenscraft praise life uniforms' ability to help people increase their work productivity. This part of the movement promises more creativity and focus. It often emphasizes work uniforms rather than life uniforms. The idea is simple: You wear a uniform to work, even if it is not required. Ravenscraft argues that this helps "distinguish between play time and productivity time."
CNN recently published an article stating that many geniuses and incredibly successful people—such as Steve Jobs, Barack Obama, and Mark Zuckerberg—wear the same thing every day. Medical professionals, athletes, clergy (in some denominations), and blue-collar workers all throw on a uniform for work. And their uniform reflects their commitment to something larger than themselves—whether it is commanding the largest military, leading the most popular social media website, or mopping floors at a McDonalds. Many people have chosen life uniforms in order to save money and spend less time making decisions about what clothes to buy and wear.
Some choose to wear life uniforms to focus on character rather than personal appearance. Style writer Nes Kovacevic wrote in Paste, "Having the option to choose to downplay my clothes in order to allow my mind and body speak is an extremely liberating experience." Liberation describes well the life uniform movement as a whole. Whether you're looking to liberate your budget or your mind, life uniforms can help free you from unhealthy consumption.
Probably the largest segment of life uniform advocates are minimalists, who aim for simplicity of life. The minimalist movement claims to reduce the negative environmental and psychological impact of unbridled consumption. Life uniforms help declutter wardrobes. Some call their downsized wardrobe a "capsule wardrobe" or a "monochromatic wardrobe," since they can mix and match every single item of clothing. But others, like Jason and me, decide to wear the same type of shirt and pants every day.
I learned that a life uniform can serve something much bigger than myself. I have grown in my understanding of what it means to be a godly husband, father, leader, and servant.
Somewhere in pursuing more clothes, bigger houses, and cooler cars, Jason and I faltered. Our grandfather came to America with lots of clothes and the dream of a better life. Yet we don't share his pursuit of "The American Dream." Our wives cannot admire our wardrobes like Daisy Buchanan admired Jay Gatsby's. Our life uniforms are simple, consistent, and lack Caribbean flair.
While I'm sure the benefits of extra time, money, and mental energy influenced my decision to wear a life uniform, my decision was prompted by something even more important. I wanted to be a good man, a consistent man, a man marked by simplicity. So I shaved my head and bought a bunch of clothes that I was convinced would help me write more, teach better, and become what I consider successful. I learned that a life uniform can serve something much bigger than myself. I have grown in my understanding of what it means to be a godly husband, father, leader, and servant. But it took time.
A Monastic Life
This summer my wife, Marta, and I decided to sell everything we could. The decision began when we chose to stay in our small house for the foreseeable future. We felt called to the house, and that calling meant fitting ourselves, our three daughters, and all of our belongings into 1,100 square feet and no garage. Our goals were good, but I missed the main point of simplifying.
Marta sold our belongings on Facebook garage sales and at traditional garage sales. She read books on simplicity and prayed that she would see life as God intended it to be lived. I converted a five-by-three-foot closet under our stairs into an office and sought to make it cool, even by furnishing it with a stylish record player. I also decided to improve my life uniform. I began researching the most stylish life uniform possible—one with bowties and suspenders. I spent hours on Pinterest looking for handmade suspenders and ties. My uniform would draw attention to me.
I rolled my eyes at people like Zuckerburg and my cousin who had T-shirts for uniforms. But after talking more with Jason, I realized he had found a better path. Jason told me, "My life isn't about me. There is very little about me to captivate the attention of others—and I want to reflect that with both my interior and exterior. If something in or on me is going to draw people, I want it to be Jesus."
His words reminded me of Isaiah's prophesy about Christ: "He had no beauty or majesty to attract us to him, nothing in his appearance that we should desire him" (Isa. 53:2). Jesus himself said that we should not think too much about our clothes, lest we worry about them (Matt. 6:25–34). I realized that I had focused too much on my own appearance, even while tried to simplify my life.
I'd like to say that Jason's words had sunk in and that I had determined to choose a simpler life uniform. But it took my wife telling me—several times—that simplicity and the ability to work should be integral to the uniform. So I chose to wear black and gray items, even though I prefer brown, tweed, suede, and anything else that makes me look like a 1960s English professor.
After Marta convinced me to rethink the reason behind my wardrobe change, I chose to make it about God—or at least about religion. I decided to read G. K. Chesterton's biographies on Thomas Aquinas and Francis of Assisi, and researched Benedictine monks who have fascinated me. I was inspired by their simplicity of life and devotion to God. I called my friend Joey, who visits monasteries regularly, and told him about the books I read on Aquinas and Francis. I told him that we should start a third order—a group of persons who live according to the ideals of a particular religious order but do not belong to it. I wanted to follow Francis' call to poverty and obedience, but as a married man, I was not a candidate for the vow of chastity.
To me, success means being served. But for Christ, success means serving.
Joey told me that a pastor at our church had already drafted a document outlining what such an order could look like in our church. Joey emailed it to me, and I was ready to sign on the dotted line—until I read that the calling is to "the individual for the church," and that it was about "service," not "self-actualization."
Being a monk isn't about being a long-bearded cool guy. It requires fasting and serving.
I am not a servant. I don't mind "serving" the church, as long as I can teach or lead something. I prefer to do things that attract attention and don't require me to sweat or touch dirt. Joining a third order, however, requires becoming a servant. My grandpa didn't fly to Michigan so his grandson could serve. I waited tables in college so I could have a career that I enjoyed. And I enjoy being served. That's one reason I eat out too often.
I want to lead, but I don't want to serve. On spiritual gifts tests, I score low in hospitality, service, and mercy. I would score high on being served if such a category existed. I love to receive, to consume. I take pride in being the first one in line at church potlucks. Someone needs to do it, I figure, so it might as well be me. I've always been dumbfounded by the pleasure people have in gardening, blueberry picking, or going to a restaurant to make their own food. Success in my neighborhood—and to me—looks like a perfectly mowed lawn, done by a lawn service. It looks like an executive having a custodian clean his desk. Or a car shining from detail work performed by anyone other than the owner. To me, success means being served. But for Christ, success means serving.
A Uniform Life
Jesus told his disciples to "be dressed ready for service" while waiting for the master to return (Luke 12:35). And he promised that when the master returns, he will be "dress himself to service" (v. 37). This call to dress is about seeing our whole lives as service to the kingdom, not about clothing. For someone as vain as I am, however, clothing is a perfect reminder that I am called to serve. It took me a while, but through pondering Marta's words and Chesterton's writings, I've begun to see my clothing as a tactile reminder of Christ's call to serve. My life uniform is now about action and service, not attention.
My life uniform has also become part of my prayer life. Whenever I think about my appearance, I pray to become more like Christ: to be a better servant, to think about others and not myself. I immediately noticed my servant heart grow while I wore it at work. Nothing magical happened. I just began to pray in the morning that my uniform would remind me that I am clothed with Christ (Gal. 3:27), and that, by the power of his Spirit, I can serve as he did—full of love and selflessness, focused on truth and goodness.
I also wear a cross necklace. I put it on before my shirt and remember Paul's call to "put on the Lord Christ" (Rom. 13:14). I pray that I will be consistent and disciplined in my walk with God. I pray that his kingdom will come on earth as it is in heaven, and that I might play the smallest role, that I might be the guy who cleans up vomit and trash. I don't want to be that guy, but I know Christ calls me to be willing and eager to serve in those ways.
Whenever I think about my appearance, I pray to become more like Christ: to be a better servant, to think about others and not myself.
Jason had the same experience. He describes his black V-neck and jeans as his "monk's robe." He told me, "It's a daily reminder that the life I live is the work I do. The people who see me at any point in the day need to see the same man. Jesus' actions fully reflected the words he spoke. I want to be like him. The 'uniform' has become a reminder of that."
I'd like to say that I became a perfect servant right away. But at first, after wearing my life uniform at work all day, I would put on pajamas and lie on the couch. I was tired. I had served. So I let my wife serve me.
For years, I've felt bad about my lethargy at home. But I've always believed that I'm simply too tired to help my wife. I know this isn't the man I should be, so this fall I have made a commitment to keep my life uniform on until my kids are asleep and I've spent at least ten minutes talking with Marta. When I have on my uniform, I have signaled to others, and myself, that I am choosing to serve.
I don't know if I'll always wear a life uniform. But during this stage of my servant development, I need a tangible reminder that my life is not about me. I need it at home and at work. When Christ says to be dressed for service, he is saying that we need to be ready, even in the middle of the night. My hope is that I will grow into the type of man who is.
Alfred Cedeño is a high school English teacher and author of The Resurrection of Rey Pescador. You can follow him on Twitter @ReyPescador.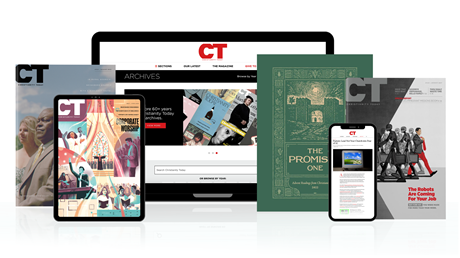 Annual & Monthly subscriptions available.
Print & Digital Issues of CT magazine
Complete access to every article on ChristianityToday.com
Unlimited access to 65+ years of CT's online archives
Member-only special issues
Subscribe
Want to Be a Servant? Dress Like One.
Want to Be a Servant? Dress Like One.