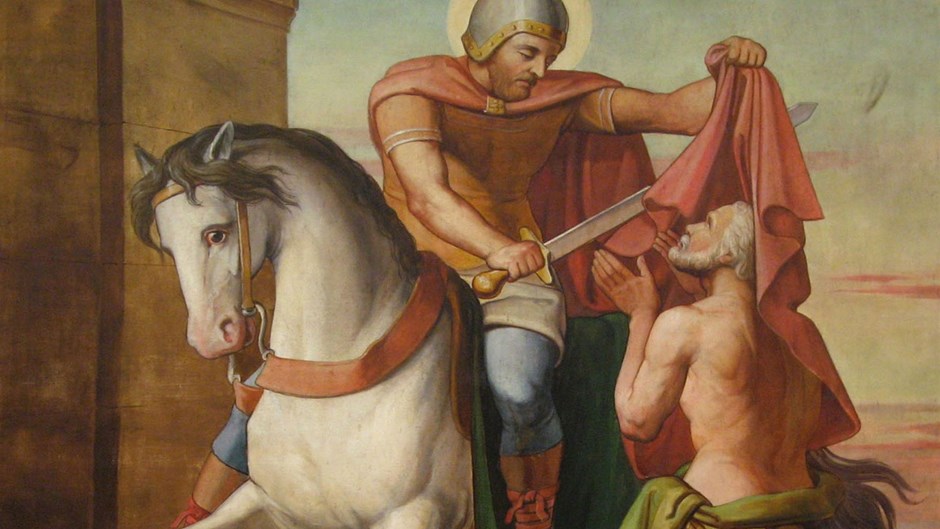 Image: Louis Anselme Longa
This June, CT drew attention to veterans' experiences in the cover story "Formed by War." To continue the discourse sparked by that story, alongside the Centurions Guild, CT is hosting an online series called Ponder Christian Soldiers. (Read the introduction to the series here, and the second installment here.) The following essay is from Centurions Guild founder Logan Isaac on long-forgotten soldiers of church history.
When we think about Christian soldiers, we can be tempted (based on our views on war in general) to either venerate or vilify those who have participated in military service or combat. The battlefield certainly has its share of both beauty and tragedy, and that complexity can be confusing. To some, Christian soldiers—ready to stand up and sacrifice for a larger cause—are heroes, for "Greater love has no one than this: to lay down one's life for one's friends." (John 15:13). To others, the violence of combat seems overwhelming in its scope and severity. They take Jesus' words, "all who draw the sword will die by the sword" (Matt. 26:52), to mean that soldiers' close proximity to killing fundamentally compromises their morals.
This dichotomy highlights our need to find a new way of thinking about Christian soldiers. And one avenue for doing so takes us back in time, as we remember the saints of Christian history who served in war.
Saints—whether among the living or among those who have passed into the next life—are people who live lives faithful to the gospel of Jesus Christ. Some denominations have formal procedures for designating certain Christians as saints and reserve the title for only a few. In the Catholic, Orthodox, and Anglican traditions, saints are those whose faith was so exemplary that they become guides for how to live as Christians. In the Catholic tradition, before a saint can be added to the canon, they must be nominated, then investigated by a "devil's advocate" (officially known as the Promoter of Faith) who tries to find fault in their lives. This process of canonization, therefore, has the added benefit of reminding us that every saint has a past, and every sinner, a future.
In my book For God and Country (in That Order), I profile more than 40 individuals whose stories bear directly on issues around military service. Together, these soldier saints provide a precedent for understanding how the church has witnessed both against and within war.
The lives of some soldier saints are fairly easy to interpret. Maximilian of Tebessa (A.D. 274–295) refused to be drafted to the Roman Army, and thus was immediately beheaded. He went to his death encouraging others to take up the "crown of martyrdom," which he earned by resisting the emperor. Other soldier saints are more complicated. Scholars are divided on whether Martin of Tours served in the Roman Army 3 years or nearly 30. As a Christian, Martin had no problem protecting the life of Caesar in the Praetorian Guard, but he drew the line at combat duty. Martin believed that, as a christi miles ("soldier of Christ") he was not permitted to fight. Long before today was called Veterans Day, it was St. Martin's Day or Martinmas, the day in 397 that the French bishop died just outside Tours.
Though few have heard of Martin, his influence is far-reaching. The roots for the word chapel and its derivative, chaplain, come from a story about Martin's military cloak (cappa). While passing by the gates of the city of Amiens with his unit, Martin noticed a man begging. Seeing that the man lacked clothing to shield against the freezing weather, Martin stopped and cut off half of his fine woolen cloak to share with the man. We would all benefit from contemplating the symbolism of a Christian soldier using his weapon to cut in half a garment that represented the prestige of the Praetorian Guard—and the military might of an empire—to care for the poor.
Martin of Tours is an obscure figure today, but a number of the saints we are familiar with have been profoundly shaped by their military experience. Francis of Assisi was on the road to war when a dream turned him around and forced him to deal with combat stress resulting from his months as a prisoner of war. Ignatius of Loyola accepted Christ into his heart while convalescing from wounds he suffered as a Spanish knight. He did not found the Jesuits until after he laid his military vestments at the foot of the Virgin of Montserrat, near Barcelona. His order was the first to insist on including obedience as an ordinal vow. The issue of obedience is relevant, and closely associated with military service, to this day. One criticism frequently directed at soldiers who embrace pacifism is that they are obligated to obey the commander in chief. This issue is pressed by Christians despite Peter's declaration that "We must obey God rather than human beings" (Acts 5:29).
Chaplains like Francis Sampson, whose life was one inspiration for the movie Saving Private Ryan, remind us that military service and participation in war cannot be equated with murder. For chaplains and many other military occupational specialties, using a weapon is a secondary or even tertiary duty at most—and some never see a firearm after basic training. Further, Christian service can include providing medical aid to soldiers on both sides of a conflict, as Camillus of Lellis did in the Battle of Canizi in 1601 (centuries before the Red Cross). And bravery or valor doesn't always require a firearm; two Medal of Honor recipients were certified conscientious objectors because of their faith (Desmond Doss of WWII and Thomas Bennett in Vietnam).
The lives of these soldier saints, both canonized and contemporary, help us think more deeply about what it means to be a Christian soldier and why these soldiers are integral to the life of the church. According to the US Defense Department, nearly 70 percent of service personnel are Christian. But at least 1 soldier and up to 22 veterans take their own lives every day, which means understanding the moral landscape of military service is of utmost importance for the church. For soldiers who are struggling, the discovery that prominent and well-adjusted religious leaders have also served may provide hope. Some of our most inspirational modern saints once served in the military, including Christian Community Development Association founder John M. Perkins (US Army), L'Arche founder Jean Vanier (British Royal Navy and Royal Canadian Navy), and writer Frederick Buechner (a World War II veteran).
The soldier saints, and Martin of Tours especially, lived what it means to be a Christian in times of war, and their military experience is an important part of their legacy. We would do well to look to them for guidance.
We want to invite conversation about the experiences of veterans. If you have a story to share, or a question to ask, direct those to Centurions Guild founder Logan Isaac at logan[at]centurionsguild.org.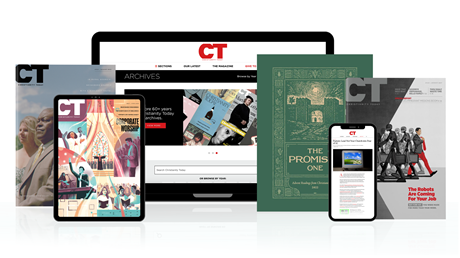 Annual & Monthly subscriptions available.
Print & Digital Issues of CT magazine
Complete access to every article on ChristianityToday.com
Unlimited access to 65+ years of CT's online archives
Member-only special issues
Subscribe
This Veterans Day, Meet the Soldiers of Church History
This Veterans Day, Meet the Soldiers of Church History