true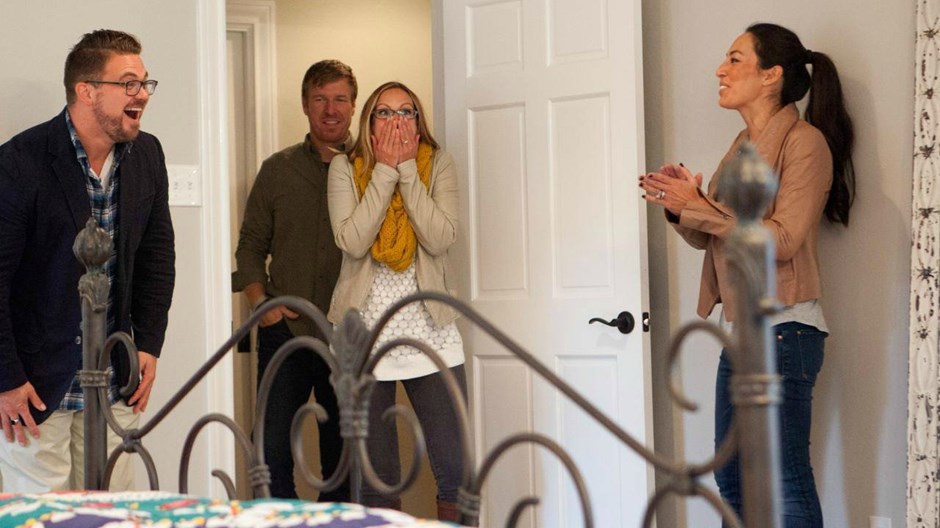 Image: HGTV / Scripps Networks
The amount of time I've spent watching HGTV far surpasses the hours I've spent working on my home. Like millions of Americans, I have succumbed to the allure of before-and-after shots, style suggestions, and DIY tutorials that make the network one of the most popular on cable TV.
I find myself swooning over the latest renovation on Fixer Upper or the amazing transformations on Property Brothers. And last summer, I smiled and laughed along with popular Christian author and blogger Jen Hatmaker's reality TV debut on My Big Family Renovation.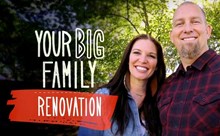 Seeing the Hatmakers remodel their Austin-area farmhouse made me long for personal, colorful upgrades in my own rough-around-the-edges 1920s bungalow. Jen and her pastor husband Brandon Hatmaker return to HGTV tonight, working with other big families to renovate their own homes on the network newest series Your Big Family Renovation, which airs at 8/7 central.
In the 20 years since HGTV's debut, it has grown to become a "guilty pleasure" for viewers—mostly women. The guilt over our obsession with paint swatches and home projects can stem from an impulse against materialism and a desire to resist "conforming to the patterns of this world" (Rom. 12). Is it too aspirational? Too perfect? Too focused on style and appearance?
The LA Times attributed HGTV's popularity to a sense of "useful escapism." While I do use HGTV to escape some evenings, my own house is often most tastefully decorated with piles of unread magazines, dirty dishes, and laundry that hasn't made it to the washer.
But like most good entertainment, the reality shows on HGTV are able to tell a compelling story in the midst of designers' projects. At their core, shows like My Big Family Renovation and Rehab Addict are little tales of redemption, transformations through construction and style and design. We get to watch old buildings made new again. Instead of tearing down a disaster, designers and contractors take on the hard work of rewiring, reframing, and remaking the "worst house in the best neighborhood," as the rehabbers on Fixer Upper say.
Some may balk at the idea of HGTV as art, but the creation of beautiful spaces is a creative gift, to the homeowner and to the world. When Rehab Addict host Nicole Curtis takes a condemned house in the fallen city of Detroit and restores it to its original glory, we can be grateful for her contribution to the common good. Curtis in particular commits to restoration, using as much recycled and original material as she can find. Her dedication to not using new resources can also inspire us as Christians to seek recycled or vintage materials when doing our own home projects instead of always purchasing new.
But more than just enjoying the beauty created in front of the cameras, we love renovation stories because they echo the desire in all of us to be rediscovered and remade. We're all a work in a progress, each of us a fixer-upper in our own right. We see ourselves in tired old homes and long for a life-saving gospel renovation in our own hearts.
The LA Times quoted Jezebel blogger Lindy West explaining why home improvement shows work. "They take old, dated, poorly planned, inconvenient, ugly spaces and they make them better. It's so satisfying."
Hatmaker, whose book Seven chronicles her family's attempt to live with less material excess, said she saw her family's HGTV opportunity as a potential for Christian witness and outreach, "the chance to have a place in the world we never had access to."
More than that, the story of her house presents for us a version of the classic formula that always stirs us: Broken made whole; ugly made beautiful; empty made full. It's our own story as a redeemed people, but played out in the four walls of a family home.
The Puritan prayer book The Valley of Vision contains a moving prayer called "God the Source of All Good." It says,
Subdue in me the love of sin,
Let me know the need of renovation
as well as of forgiveness,
in order to serve and enjoy You for ever.
Let me know the need of renovation. We love and serve a God who promises us more than forgiveness for sin, but a renovation of our own from the inside out.
So when we flip on the TV to watch the Hatmakers help other big families create useful, meaningful spaces, or we ooh and ahh at Fixer Upper's Joanna Gaines' latest shiplap-studded masterpiece, we can enjoy their efforts to make God's world a more beautiful place. But we can also be reminded of our own ongoing renovation stories, and be thankful for a God who is not afraid to tear down our walls and make us new.
Melanie Rainer works as the director of content at Creative Trust where she focuses on developing church and family spiritual formation resources. She blogs occasionally at melanie-rainer.com and lives with her husband Price and brand-new baby daughter in Louisville, Kentucky.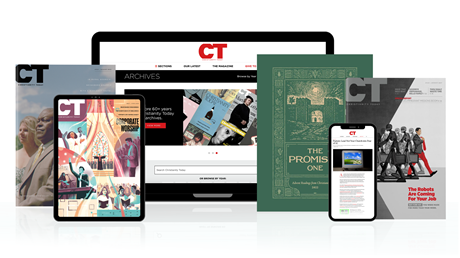 Annual & Monthly subscriptions available.
Print & Digital Issues of CT magazine
Complete access to every article on ChristianityToday.com
Unlimited access to 65+ years of CT's online archives
Member-only special issues
Subscribe
How HGTV Built a Network on Redemption Stories
How HGTV Built a Network on Redemption Stories