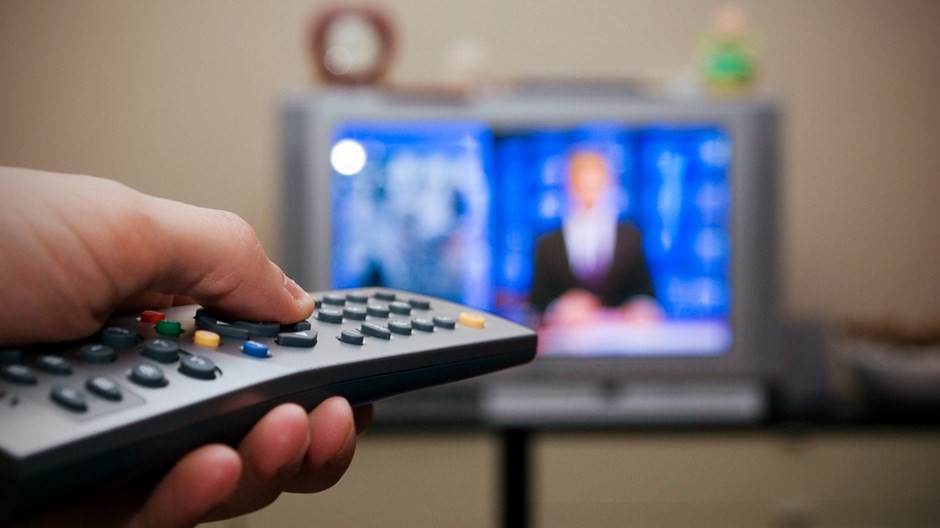 Image: flashpro / Flickr
In the last few weeks, I've read reports of swastikas spray-painted inside the walls of a Jewish frat house at Vanderbilt University and residents of a Madison, Wisconsin neighborhood housing many Jewish residents awakening one Saturday morning to find racist and anti-Semitic graffiti plastered across their properties. Are these reports of hate-speech the acts of alcohol-fueled vandals? Or are they harbingers of something more ominous?
In light of a well-documented rising tide of violent anti-Semitism in Europe, it's impossible for me to see incidents like these as weekend partying gone horribly wrong. Each new report injects into my Jewish heritage and my comfortable American existence an anxiety familiar to my immigrant grandparents and great-grandparents. With the proverbial writing on the wall, what does it mean for my people?
Based on recent conversations over these issues, I've come to realize that some Christians see the persecution of believers and the rise in anti-Semitism as two completely different, unrelated issues. As a Jewish follower of the Jewish Messiah, both break my heart and make me shudder when I see them in the headlines—especially because I know more similar news of hatred is bound to turn up.
Remember the horror you felt when you heard about more than 200 Nigerian schoolgirls being abducted by Boko Haram last April? The terrifying places your imagination took you a few weeks ago when you saw the images of those 21 Coptic Christians in orange jumpsuits lined up on a Libyan seashore moments before their beheading?
As these stories work their way through the news cycle, many of us are now reacting to them via individual and corporate prayer, #HashtagActivism, forwarded Facebook posts, and maybe a phone call to a congressman—not necessarily in that order. When a news story about persecution or human rights violations hits my computer screen, I feel the feels, then discharge them over the next few days on the Internet or in appropriately indignant conversations. We can't possibly carry the weight of other people's trauma and loss for very long without burning out. But once our adrenaline-fueled sorrow and outrage fades, so does our attention to the issue—at least until the next horrific headlines and images splash across our screens.
A wise friend whose husband had been chronically ill with an incurable disease for nearly ten years told me that she found most people could focus on praying for her husband and providing practical help to their struggling family for about six months before they moved on to other things. She chalked it up to the dual realities of compassion fatigue and notoriously short human attention spans. She'd learned at an early stage of the crisis that her emotions would not sustain her, but would.
From beginning to end, the New Testament is full of language about suffering and persecution. There are no loopholes or exclusion clauses. The losses, suffering and reversals are meant to form us in the image of the Son. When we're presented with stories of persecution or suffering, our valid and important emotions of fear, horror, and revulsion call us to action. Those emotions are given to us to propel us out of our own earth-bound inertia.
But the only way they can do their lasting work in us may sound counterintuitive at first. By asking, "Lord, what do you want me to know about you?" when the next shocking bad news story hits our screens, we position ourselves to respond as Jesus would have us, rather than react.
When the writer of Hebrews tells us, "Continue to remember those in prison as if you were together with them in prison, and those who are mistreated as if you yourselves were suffering" (13:3), he is not advocating for us to generate a detailed prayer list that names the names the oppressed or a #RememberTheSufferer tweetfest.
Instead, he is calling for the kind of active remembering that tells us afresh our lives are inextricably bound together with theirs—and we are together bound with the life of our Savior. Anything we may choose to do must flow out of this kind of active remembering about who he is, and who we are in him. And it will not be limited to those who share our faith in the risen Messiah, but to all those he loves.
Tim Keller said, "If your fundamental is a man dying on the cross for his enemies, if the very heart of your self-image and your religion is a man praying for his enemies as he died for them, sacrificing for them, loving them - if that sinks into your heart of hearts, it's going to produce the kind of life that the early Christians produced." Those spray painted swastikas and pictures of believers on the beach in orange jumpsuits both require a cruciform reply each one of us. Pause before you share, rant, wring your hands or choose to ignore. Pray the question. Then respond.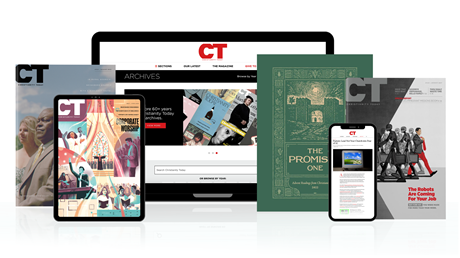 Annual & Monthly subscriptions available.
Print & Digital Issues of CT magazine
Complete access to every article on ChristianityToday.com
Unlimited access to 65+ years of CT's online archives
Member-only special issues
Subscribe
Faithful Compassion Over Gut Reaction
Faithful Compassion Over Gut Reaction