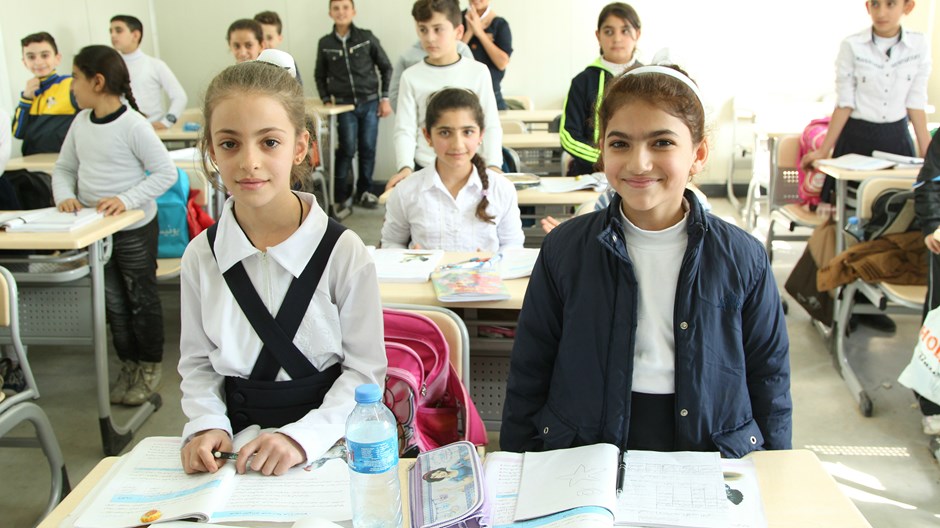 Image: SAT-7
Last spring, a 10-year-old Christian girl famously forgave ISIS for driving her family from their home in Mosul, Iraq's second-largest city. Myriam's video interview with Christian broadcaster SAT-7 went viral, witnessed by more than 3 million people on television and social media.
When Myriam fled from ISIS, so did her friend Sandra. Sandra's family first took refuge in Lebanon, while Myriam's family headed for Erbil, the capital of the Kurdish region of Iraq. Eventually, both families settled into a refugee camp at Mar Elias Catholic Church in Erbil.
Myriam previously told SAT-7 she had three wishes. The first: For her message of forgiveness to reach the world.
Now her second and third wishes have also been fulfilled. She has returned to school, and Sandra has joined her. She now shares a desk with her childhood friend.
"I can't describe the joy that I felt," Myriam told SAT-7.
But the joy of school is unknown to most of the approximately 3.5 million internally displaced children of Syria and Iraq. World Vision estimates that 2.5 million Syrian children—including both the internally displaced and refugees—are not attending school.
Terry Ascott, CEO of SAT-7, told CT that without school, money, or dignity, these children are at great risk.
"Talk about cannon fodder for radical groups," he said, referring to a typical student. "He's angry, he lost his father, he has nothing to do. Offer him a gun and regular income to support his family, and he's got status, commanding respect. Of course he's going to go and fight."
At the Mar Elias refugee camp, where Myriam lives, half the kids say they want to be soldiers, priest Douglas Al-Bazi told20/20. The other half want to be police officers. (Myriam told 20/20 that she wants to be an architect or a doctor.)
To fill in the educational gap, last year SAT-7 Kids launched My School, a 90-minute program broadcast 5 times a week to its Arab-world audience of 9 million viewers, including 1 in 3 homes in Iraq and 1 in 4 homes in Saudi Arabia.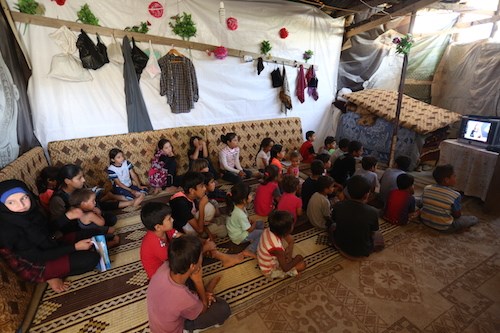 Image: SAT-7
The My School content focuses on basic Arabic, English, and math skills, but also includes character development and an inclusive spirit. The hope is that children will be able to reintegrate into school after the conflict ends, cultivated into better citizens.
"In providing education to this lost generation of refugees, we are investing not just in their future but in the future of the Arab world," said Rita Elmounayer, executive director of SAT-7 Kids. "It is our hope to raise up a new generation who are willing to think for themselves, and produce more free and democratic societies where people can learn to live together."
SAT-7 has received funding from the Templeton World Charity Foundation to produce content for "character development in Arab youth," and also cooperates with A World at School, an initiative of the Global Faiths Coalition for Education that aims to provide education for 59 million out-of-school children worldwide.
The local partner for curriculum development is Heart for Lebanon, which works with displaced children and runs a school in a refugee camp.
"Madrasati (the Arabic translation of My School) has the opportunity to go into homes and [refugee] tents and teach children that no other NGO would," said Camille Melki, founder and executive director of Heart for Lebanon. "Their number is so humongous that we need to think of unconventional ways of educating them."
Ascott said SAT-7 has always sought a holistic impact. In the wake of the upheavals created by the Arab Spring, he estimates that 25 percent of content—and up to 50 percent of SAT-7 Kids content—includes a social focus along with the spiritual.
"We're focusing on some of the core attitudes that need to change for there to be real coexistence and long-term stability in future Arab societies," he said. "Yes, it is a candle in the middle of a dark canopy of chaos, but it is better to reach a few million than nobody."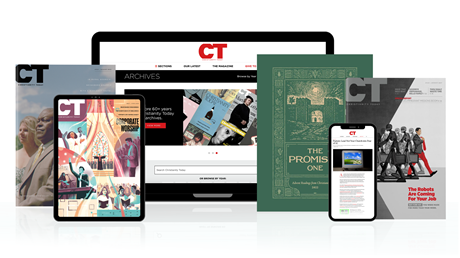 Annual & Monthly subscriptions available.
Print & Digital Issues of CT magazine
Complete access to every article on ChristianityToday.com
Unlimited access to 65+ years of CT's online archives
Member-only special issues
Subscribe
Christian TV Helps ISIS Survivors
Christian TV Helps ISIS Survivors