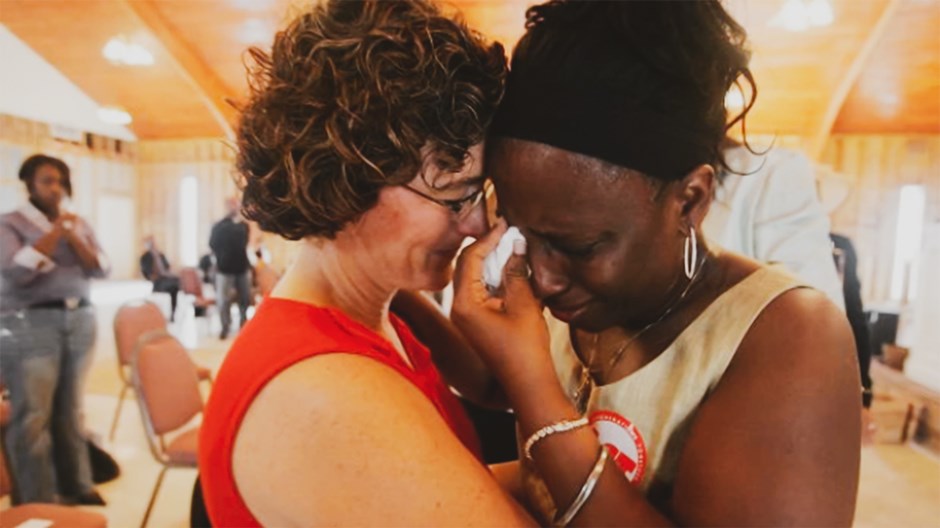 Image: Getty Images
I've spent my career as a psychologist researching connections between faith and disaster resilience. I didn't set out to be a disaster psychologist. I had planned to build a career studying rural health disparities.
Then just six days after moving to South Mississippi to teach at a large state university, something happened: Hurricane Katrina struck. I knew very little about disaster resilience at the time. However, I made an observation that changed the course of my career. I noticed that there seemed to be a link, some sort of connection, between faith and disaster resilience.
I saw faith spur congregations and organizations into action, from mucking out houses to providing much needed spiritual care. I heard clients report how central their faith was to their recovery. I met an out-of-state volunteer as we were both peering over the edge of what was left of the US 90 bridge in Biloxi. He remarked that it looked like Katrina had tossed the giant concrete slabs that had once been a bridge into the water, much like one might toss down a losing hand of cards in disgust. I asked him why he was volunteering and he replied, "My faith." Lastly, I observed instances where faith either had the potential to or did cause significant distress. I remember attending a large congregation where the pastor taught that emotional struggles after Katrina were nothing more than signs of a weak spiritual life.
As a researcher, I felt compelled to empirically test my observations about faith and disaster resilience. I began collecting data for my first Katrina study 2 months after the storm. Even now, on the 10th anniversary of Hurricane Katrina, I'm still studying faith and disaster resilience among Katrina survivors. Following are some of the empirical lessons I've learned along the way with my colleagues and students.
Many people turn to local congregations or clergy for help before professional helpers, first responders, or government.
Not surprisingly, this pattern of help-seeking behavior was evident in a survey, published in the International Journal of Emergency Mental Health and Human Resilience, that we did with congregation attendees after Katrina. Yet, in another study we implemented in secular settings, the majority of survivors reported benefiting from receiving religious support regardless of religious belief, affiliation, or previous religious attendance. That is, even people who aren't active members of a faith community sought out and got religious help and benefited from having done so.
In a separate study we did examining collaboration between clergy and mental health professionals after Katrina, many of the pastors echoed this finding, with one sharing, "If your church doors are open after a disaster people are going to come to you for help, and even if all that's left is a slab [foundation], they are still coming to you."
Meaning-making helps survivors not only make sense of their experience, but also helps them cope.
Our research suggests that there may be a threshold of stress needed before people shift from a secular way of understanding their experience to a more religious understanding. The more personal the loss or perceived threat of a disaster, the more likely religion and spirituality will be engaged amid that disaster. We found meaning-making drastically decreases trauma symptoms.
To our surprise, when we specifically separated out and analyzed spiritual meaning-making, trauma symptoms actually went up. My colleague Daryl R. Van Tongeren, PhD, assistant professor of psychology at Hope College, suggests one way of thinking about this is that stress is leading to greater engagement of spiritual meaning-making.
Second, it might be possible that individuals are turning to religious or spiritual beliefs to provide something more than simply meaning in the wake of a disaster; however, doing so is related to greater stress. One's religious and spiritual beliefs may elicit more stress, as individuals have to reconcile how a (presumably) benevolent supernatural agent (e.g., God) would allow something this devastating to occur.
It is possible such events might temporarily or permanently impel individuals away from religion or spirituality. Thus, this could be interpreted that spiritual meaning-making may decrease resilience.
However, if we interpret stress as a by-product of engagement, those who are spiritual may benefit from continued spiritual meaning-making over the alternative. For instance, a study after the Christ Church Earthquake in New Zealand found that disaster survivors who were no longer affiliated with religion reported poorer mental health outcomes over time.
The way disaster survivors think about God may not necessarily align with how they experience God.
Through in-depth interviews, we found that survivors often hold multiple, if not almost divergent, views of God in tension at the same time. I'd argue that some voices in the public square are over-simplifying the way people view God when bad things happen. It's common for the dialogue to be reduced to asking if survivors view God positively or negatively, if survivors believe in God or don't. It's just not that simple. We had numerous participants report perceiving God as a loving parental figure while also viewing God as a wrathful judge.
For some, this struggle seemed to emerge from trying to reconcile their pre-disaster beliefs with their post-disaster realities. Though further research is needed, this research suggests that natural disasters may create what some psychology of religion/spirituality researchers refer to as a discrepancy between "head" and "heart" knowledge of God.
Having a more positive view of God after a disaster may help survivors have a greater sense of control over their disaster experience.
In a sample of Katrina survivors that we surveyed walking door-to-door in heavily hit communities, we found people tended to still report rather positive views of God. However, as we dug further into our data, we found that we were able to predict which participants would be more likely to hold a more negative view of God. Those that were personally injured, had perceived their life to be in danger, or ran out of critical resources like shelter, food, or water tended to view God less positively and as having less control over their situation. We also discovered that survivors who engaged in spiritual surrender reported believing that God was more in control over their life circumstances (in a good way).
For several years after publishing that paper, I didn't quite understand why this was the case. I had mistakenly assumed that spiritual surrender was a passive act. However, as I've gone on to study disasters around the globe, I've come to conclude that spiritual surrender is an active and willful experience of trusting in Something much larger than oneself.
Higher levels of positive religious coping are connected to higher levels of resilience, as well as posttraumatic growth.
Imagine two neighbors who are equally religious and who are equally affected by the same disaster. The first neighbor relies upon the belief that God protected him while the second neighbor relies upon the belief that God punished him.
The first neighbor, the one who used positive religious coping, will be less likely to experience negative mental and physical health consequences. Our findings also pointed to a relationship between positive religious coping and posttraumatic growth. When most people think of trauma, they tend to only picture bad things. Yet, there's a lot of research out there that suggests that psychological and spiritual growth are possible for some who are able to navigate a traumatic experience and make it through the stressor.
In the case of Katrina, we found that finding comfort in one's religion was predictive of greater growth.
Clergy are human like the rest of us, though they often have a "heavenly" burden.
When I went to interview a pastor, someone from the community asked if he could meet with the pastor before I went in. I obliged. After this person left, the pastor invited me to sit and stay. I could see how tired he was. He went on to share that as soon as I got up, someone else would come for help, and after that person, someone else. Then his office phone rang. As he was talking on that phone, his cell phone rang. He put the first caller on hold. To my surprise, I heard another ringtone, this time from a second cell phone he pulled from his pocket. People had been calling the church for help so much that his family couldn't reach him when he was away, so he purchased a separate cell line just for his wife and kids.
This is what life can look like for clergy after a disaster.
We sat down with clergy for more in-depth interviews to find out how they were coping after Katrina. There wasn't anything drastically different from what you'd find with anyone else. Examples of healthy coping included setting boundaries, spiritual routines, and meaning-making.
At the same time, like most others, the clergy we spoke with also shared stories about excessive eating, and one had traded a grill for a six-pack. But the biggest difference between the clergy we interviewed and other survivors was that they often carried around the weight of feeling as though if they did not give all of themselves to helping others, they might in some way fail God.
I've now spent a decade researching faith, disaster resilience, and Hurricane Katrina. I continue to be thankful for all the survivors and communities that have been gracious in sharing their stories and experiences in hopes of helping others live more resiliently.
I think it boils down to one major take-home point: How people engage their faith is a more telling predictor of resilience than simply how religious a person is. Perhaps now I might find some time to study rural health disparities.
Jamie D. Aten, PhD, is founder and co-director of the Humanitarian Disaster Institute (HDI) at Wheaton College in Wheaton, Illinois. HDI is the first faith-based academic disaster research center in the country.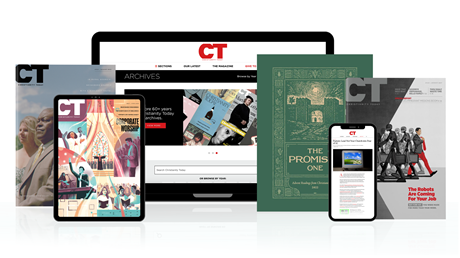 Annual & Monthly subscriptions available.
Print & Digital Issues of CT magazine
Complete access to every article on ChristianityToday.com
Unlimited access to 65+ years of CT's online archives
Member-only special issues
Subscribe
What Kind of Faith Helped People Survive Hurricane Katrina?
What Kind of Faith Helped People Survive Hurricane Katrina?