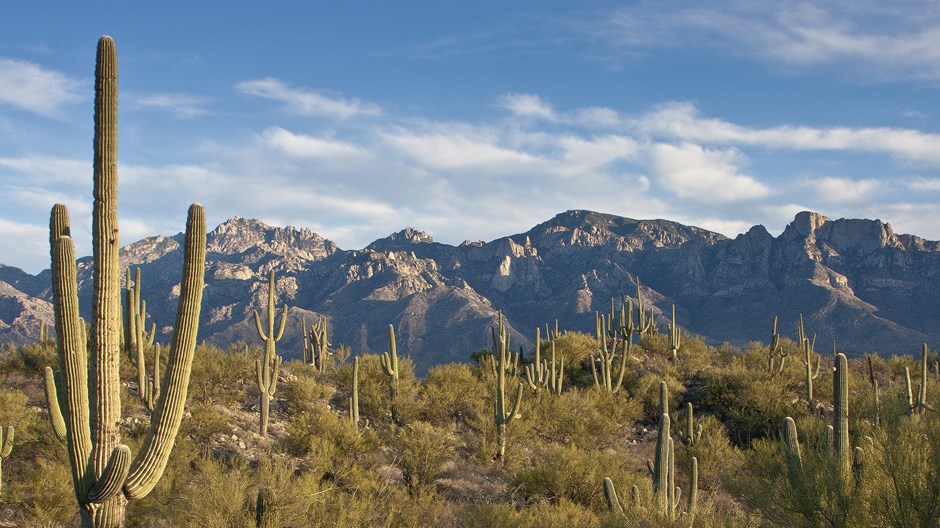 Image: Shutterstock
As I write, my eldest daughter and her family are having a wonderful vacation at an Arizona mountain cabin. This cabin rests on land that my father bought more than 50 years ago from a retired missionary in our church.
The private property is surrounded by public lands. They were originally created as part of President Theodore Roosevelt's larger effort to preserve America's most beautiful countryside for the benefit of all its citizens. During his presidency (1901–08), Roosevelt set aside 230 million acres for public use—5 national parks, 150 national forests, 18 new national monuments, 51 bird reserves, and 4 game preserves. He also established the U.S. Forest Service, headed by his good friend Gifford Pinchot, the first American to make forestry his profession.
As real outdoorsmen, Roosevelt and Pinchot hated to see the wilderness despoiled by business interests that did not comprehend the fragility of the forests. Roosevelt, an avid hunter, grew concerned that efficiently organized commercial hunters were driving a number of game species toward extinction. This led him to commit to the conservation movement.
Roosevelt and Pinchot fought battles on two fronts. Railroad and lumber interests controlled Congress, which resisted funding Roosevelt's Forest Service and setting aside lands for public use. When Roosevelt founded the Bull Moose Party, its 1912 platform reflected this struggle: "Behind the ostensible government sits enthroned an invisible government, owing no allegiance and acknowledging no responsibility to the people. To destroy this invisible government, to dissolve the unholy alliance between corrupt business and corrupt politics, is the first task of the statesmanship of the day."
Roosevelt and Pinchot also argued with those who revered nature too much to think of it as "natural resources." So they differed markedly from their friend and sometime camping companion, nature-mystic John Muir.
Muir was alienated by his harsh Bible- and child-thumping upbringing. As Books & Culture's John Wilson wrote in The New York Times, "Muir did not settle into bitterness. On the contrary: he took an inexhaustible delight in the natural world, seeing in it the hand of a God who differed greatly from the grim deity of his father." For Muir, the Book of Nature was, even more than Scripture, a primary source for knowledge of God; human development, he thought, drowned out God's voice.
Muir and Pinchot broke their friendship over a flock of sheep. Muir thought domestic sheep ruined mountain meadows. Pinchot thought ovine grazing could be managed for the public good. When Pinchot wouldn't back down, Muir said, "I don't want anything more to do with you."
Pinchot summed up his ethic for the forests in the phrase "the greatest good to the greatest number for the longest time." This implied three things: First, to not use available natural resources would be a waste. Second, in using them, waste must be prevented. Third, resources must be preserved and developed "for the benefit of the many, and not merely for the profit of a few."
Pinchot adapted his principle from the utilitarian philosophers Jeremy Bentham and John Stuart Mill, extending their maxim ("the greatest good for the greatest number") into the future ("for the longest time") because forests take ages to develop and a long time to repair.
Utilitarianism is not specifically Christian. But in Pinchot's hands, it became a kind of common-good thinking.
I side with Pinchot's conservationists, those who emphasize natural resource management for the common good. Muir's nature mysticism was essentially private and individual. But Pinchot's conservationism was clearly intended for the benefit of all.
Augustine of Hippo was the first Christian thinker to argue that human well-being cannot be achieved apart from seeking the welfare of all. Such concern is a seedbed of virtue, calling forth sacrifice and servant leadership.
Five generations of my family have now enjoyed our mountain home. In an alternate history, our property and the neighboring wilderness could have been spoiled by commercial development. But thanks to the last century's crusading conservationists, the surrounding lands and wildlife have been enjoyed by millions of hikers, campers, and birders. It is worth remembering their efforts and not taking America's forests and recreational resources for granted.
Have something to add about this? See something we missed? Share your feedback here.
Past Imperfect
David Neff was editor in chief of Christianity Today, where he worked from 1985 until his retirement in 2013. He is also the former editor in chief of Christian History magazine, and continues to explore the intersection of history and current events in his bimonthly column, "Past Imperfect." His earlier column, "Editor's Bookshelf," ran from 2002 to 2004 and paired Neff's reviews of thought-provoking books and interviews with the authors.
Previous Past Imperfect Columns: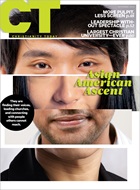 This article is from the October 2014 issue.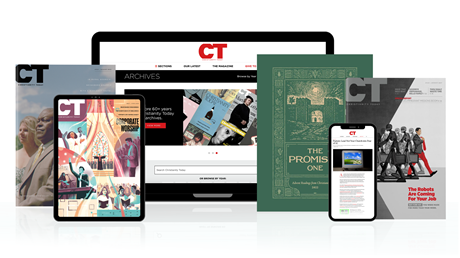 Subscribe to Christianity Today and get access to this article plus 65+ years of archives.
Home delivery of CT magazine
Complete access to articles on ChristianityToday.com
Over 120 years of magazine archives plus full access to all of CT's online archives
Subscribe Now
What a Christian Ethic Looks Like Outside
What a Christian Ethic Looks Like Outside