true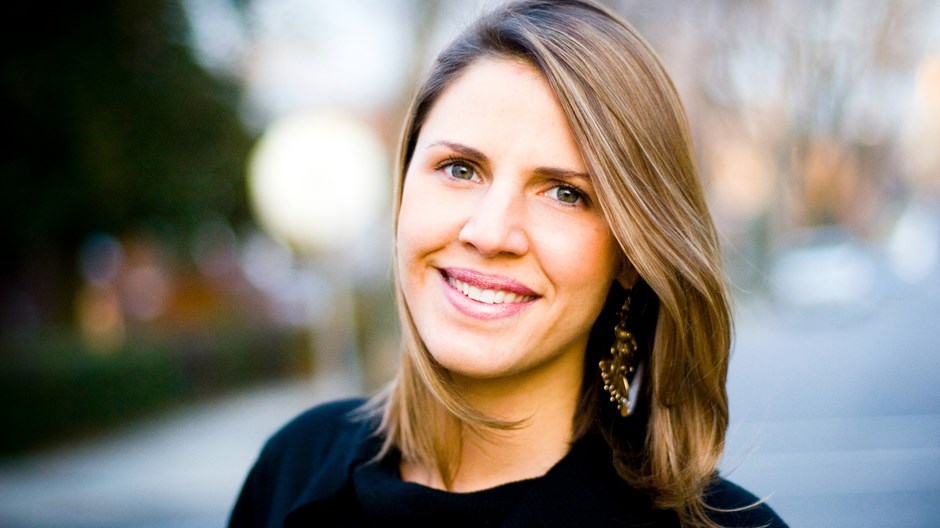 Image: Laura Waters Hinson
Laura Waters Hinson is a documentary filmmaker, pastor's wife, mother, and worship leader. Her award-winning films span subjects from street vendors in Washington DC to female entrepreneurship in Rwanda.
At a summer screening of her latest film Dog Days (hosted in Fairfax, Virginia, by the Washington Institute for Faith, Vocation, and Culture), Hinson discussed her work and the challenges of juggling her many roles. CT followed up with Hinson to talk more about her process, her inspiration, and her faith.
How did you get interested in filmmaking?
I got interested in film as a child. I made a lot of home movies with my best friends in the cul de sac – murder mysteries and things like that, but I never thought it would lead to anything professional. After college and a broken engagement, I made a list for myself of things I really loved doing and when I added them up, they equaled documentary film, which was weird because I'd never worked on a documentary.
What I love most is the process of storytelling. On the technical side, I love that making films is this wonderful convergence of journalism, photography, musical composition, animation, rhythmic intuitive editing, etc. On a macro-level, the stories themselves that result from the confluence of all these art forms are a way of bringing order to an often seemingly disordered world. In this way, I hope the stories I tell in film point people, in some small way, to the ultimate narrative of God's promise to re-make the whole world.
How do you go about deciding what stories you're going to tell? Do you have a sense that you're going to be making a long investment of time?
I do. I learned that with my first film, As We Forgive. I was in Rwanda in 2005, meeting people who had survived the genocide, and I began hearing stories about people who were forgiving the killers of their families as they were being released from prison. That was a moment where I felt almost like lightening was striking in my heart. I was absolutely called to that story. It was good that I felt that because it then took me about four more years until I saw it completed.
I've never had lightning strike quite like that again, but the other films that I've produced have also been projects I was not necessarily seeking out. I just happened across a story and the more I thought about it, the more I thought it would be worth pursuing. Dog Days was one that just happened. The main character came over for dinner. Also, I had just gotten pregnant with my first child and I needed a story that was close to home, so motherhood was a factor as well.
The film I'm directing now is about Lilias Trotter, who was Victoria-age artist turned missionary. It's been an incredible experience, but it's totally different from Dog Days, and totally different from As We Forgive. It's a historical film.
I don't have a big master plan. I just see what's next and that's really fun for me.
The only theme I can find through the films I have made ... It's like I'm always wanting to tell stories that in some way promote facets of the gospel in all its beauty, but do so in a way that is winsome for a mainstream audience. Dog Days did this subtly. As We Forgive was much more overt.
You became pregnant with your first child while working on Dog Days, in which one of the main characters is a single mother doing very grueling work. How did you process that experience as you anticipated motherhood?
Women in my circles have a lot of our conversation about calling and discovering what we're gifted to do. So it was really humbling and startling to be next to these other women for whom the idea of calling and aptitudes and personality tests and all this other stuff wasn't even on their radar. They were just surviving, and they were getting up every single day and doing the most mundane hard work, alone, in the heat and in the cold, and really not complaining about it. It brought into perspective how privileged our lives are.
This is not to say we shouldn't have those conversations, but for these women who are refugees and immigrants, they were just doing whatever it took to keep their families alive.
You said you assumed you would focus primarily on childrearing once you became a mother, but that you felt compelled or called to do this creative work. Your husband is also the pastor of a thriving church. How do you juggle the responsibilities of motherhood, church ministry, and filmmaking?
How many hours do you have? It was a major crisis for me after my first son was born, because I did have these high expectations of myself to be a stay-at-home mother. I found that the first year of my son's life was a huge struggle. I was depressed. I felt like I'd lost my identity. I had studied for all these years and spent all this money on school, and now it was like, "Am I never, ever going to do any of the things I had studied and I loved?" It took me a couple years to realize that I needed to let go of that perfect image of the stay-at-home mother. I realized I was living in fear, instead of living into this person God had made me to be.
It's been a long process, but I started realizing that my profession is something I will give as a gift to my children one day and my ability to do it allows me to be a better wife, because the creative energy and passion that I have in my work, I bring to my husband, and one day I'll bring to my children. I realized that I had to give myself a break. I work weird hours -- 20 hours during the day and then at night.
I'm also part of the worship team at church and now I'm on the building committee for a church plant. We're hosting people in our home. So I do feel like I balance three separate jobs. Once I realized that I could release myself from the guilt because this is something God had put in me, and had put in my heart for a reason to do, and he would make a way for me to do those things. It's a learning process all the time, but I'm much happier now in motherhood than I was in that first year.
Was it a process too with your husband?
The balance of work/motherhood/church is the perennial topic in our home, and I do have feelings of guilt over not being able to "do it all" in all three realms. But, I'm trying to let go of some of the self-judgment in it all and trust that God is in charge ultimately of my children and the people in our church, and that I don't have to meet every single need out there.
Also, my husband loves what I do and is actually a really great cinematographer. He's gone on several of my major film shoots and is always part of my editing process. In a lot of ways, if he wasn't a pastor, I think he could also be a filmmaker. It was harder in the beginning because we didn't know what the heck we were doing, after we had our first kid. We've come to a place where I feel really supported by him.
Thankfully I also have an incredible church. There are a lot of young professionals who are also having children and going back to work. And so the women of our church in particular have been supportive.
How can women be freed from the kind of parenting guilt that men don't seem to share?
My friend Carolyn McCulley has recently written a book about women and work called The Measure of Success and in it she shares a history of women working. I was really impacted by the historic reality that women have always worked and been industrious throughout the ages, and that this idea of the stay-at-home mother who spends all day focused on her children is much more modern notion.
For centuries, women have been running home economies, like the Proverbs 31 woman who purchased real estate, sold products, planted vineyards and is described as physically strong. These two perspectives, the historical and the Biblical, helped me to move past my guilt and some of the dogmatic ideas I held about being a stay-at-home mom. I realized that I was holding myself to a standard that neither my family nor God was telling me I had to do! And in fact, it was clear that God has given me a calling to make films, even while having a family. I want to be clear, though, how much respect I have for women who choose to stay at home and have a deep sense of satisfaction in that. I often wished that I was content to be at home - it would certainly make the logistics of our family's life easier!
What are you working on next?
I'm working on a film called Mama Rwanda with Kasey Kirby who co-produced Dog Days. It's a half-hour documentary about the impact women entrepreneurs are having in developing countries like Rwanda, and how women are able to reinvest in communities at a higher rate than men. It also reflects my personal interest in the concept of the working mother. We're profiling two "working mothers" who are Rwandan and really trying to make it two stories that can connect to women here. We rarely think of African women as "working mothers," but they're all working.
The interview has been edited for length and clarity.
Christine A. Scheller is a widely published journalist and essayist, and a long-time contributor to Christianity Today. She lives with her husband at the Jersey Shore and in Washington DC, where she helps facilitate dialogue between scientific and religious communities.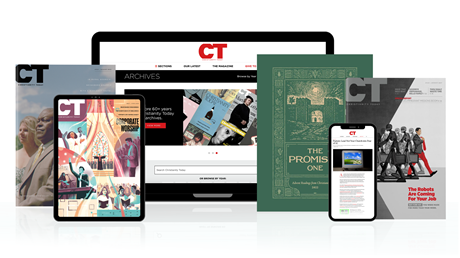 Annual & Monthly subscriptions available.
Print & Digital Issues of CT magazine
Complete access to every article on ChristianityToday.com
Unlimited access to 65+ years of CT's online archives
Member-only special issues
Subscribe
Working Moms, On Screen and Behind the Camera
Working Moms, On Screen and Behind the Camera