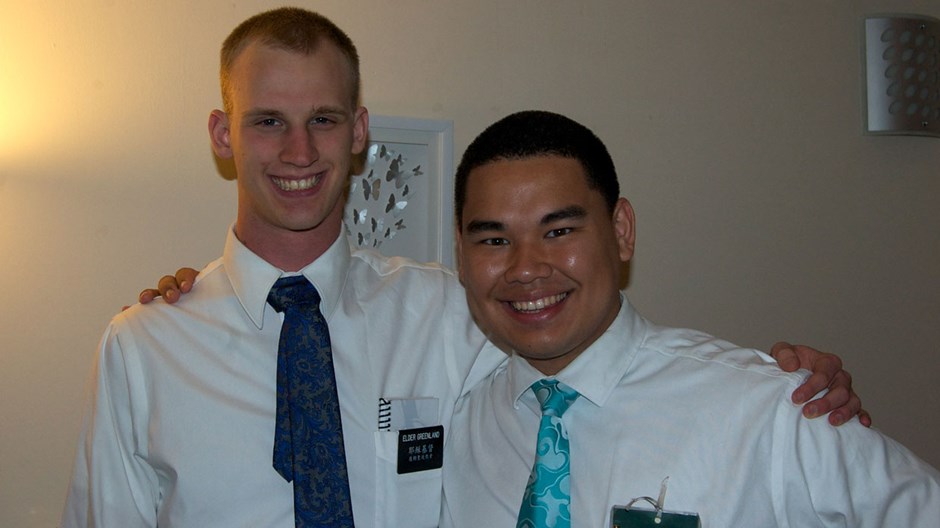 Image: Matt Newman / Flickr
What can traditional Christians learn from Latter-day Saints? This provocative question receives rigorous consideration in a book titled Mormon Christianity by Stephen H. Webb. Webb—a formerly evangelical, now Roman Catholic scholar—advances an ongoing dialogue between historic Christianity and Mormonism, which has been building momentum for several years. (Three other volumes involving scholars with a connection to evangelicalism that stand out in this regard are How Wide the Divide? A Mormon & an Evangelical in Conversation by Craig L. Blomberg and Stephen E. Robinson (1997), Claiming Christ: A Mormon-Evangelical Debate by Robert L. Millet and Gerald R. McDermott (2007), and Talking with Mormons: An Invitation to Evangelicals, by Richard J. Mouw (2012).)
According to Webb, the Mormon moment generated by Mitt Romney's presidential campaign opened up the door to a longer-term interest in Mormonism, a phenomenon he refers to as "Mormon Ecumenism." Webb hopes that fresh consideration of Mormonism will provide a helpful challenge to many Christian minds and imaginations.
Mormon Metaphysics
The distinctive feature of Webb's ecumenical effort is his emphasis on metaphysics (meaning "big ideas"). Webb's thesis is that "Mormons have an original, fascinating, and provocative metaphysics." What is so provocative—and appealing—about Mormon metaphysics? It is the notion of God's eternal-material embodiment. As he writes near the outset of the volume, "Much of this book is nothing more than an attempt to take seriously the possibility that God has a form or shape that is something like what we call a body." For Webb, this perspective bears on the whole range of Mormon thought and practice.
Mormon metaphysics is challenging in that it flies in the face of traditional Christian teaching, which rejects the notion that God is embodied. According to historic Christianity, God is pure immaterial spirit by nature. Mormon metaphysics appeals to Webb in many ways. In his estimation, it helps Christians address modern atheism's belief that matter is all there is and presents Christian faith claims more cogently than key tenets of classical theism.
Webb claims that "Mormonism can address directly and sympathetically the question of materialism that lies at the heart of modern atheism." For the Latter-day Saints, matter is "the very stuff of the divine." Against the claim that everything can be reduced to materiality—and that God and the soul as spiritual entities do not, therefore, exist— Mormonism holds to a metaphysic wherein all reality, including spirit, is material, including God and the soul. Webb believes Mormonism removes all dualisms between this world and the one to come—and the world in which we are said to have existed previously in a pre-mortal life (Mormons have a doctrine of the soul's "preexistence").
Webb also maintains that the Mormon belief in an embodied God gives us better grounds for understanding Jesus' humanity than traditional Christianity, which asserts both that God is outside space and time and that Jesus is identical in nature with the Father. "Indeed," he argues, "no other theology has ever managed to capture the essential sameness of Jesus with us in a more striking manner."
A few questions come to mind, however. Does talk of God as embodied and spirituality as refined materiality really improve our response to atheism? If, contrary to Mormon belief, certain philosophical accounts of science tell us that matter is only matter, where does that leave the Mormon conception of deity? If matter is not really the "very stuff of the divine," does a material or embodied God exist? Or is "God" just another word for matter?
Moreover, how does one verify that matter is the "very stuff of the divine"—or, for that matter, that it isn't? After all, many scientists and philosophers now acknowledge how perplexing the material world is. It calls to mind John Searle's suspicion of materialism and his claim that science and mathematics cannot answer the question of whether consciousness can be explained by sheer material causality. I am still of the mind that consciousness (and with it intentionality) cannot be explained away by a materialist conception of life; there is more to life than matter.
More to God
There is also more to God than an embodied deity. The Mormon idea that Jesus is embodied prior to his birth in Bethlehem takes away from the utter uniqueness of the Incarnation. (I find unsatisfactory Webb's defense: that "the preexistent Jesus is not embodied in the exact same way that we are".) Moreover, the idea that we had a prior existence qualitatively like the prior existence of Jesus undermines his uniqueness as our Savior: Why do we need him if we could potentially save ourselves? Webb contends that "much of liberal theology trivializes the divinity of Jesus." Something similar could be said of the Socratic and Platonic view that affirms humanity's pre-existence. As Søren Kierkegaard argues (in Philosophical Fragments), this view undermines the status of Jesus as Savior and Lord. The same kind of concern applies to the Mormon teaching on this subject. (It is worth noting that Origen, the third-century theologian, was condemned for his belief in the pre-existence of the soul and for his claim, at one point that, throughout eternity God has been lord over some form of material creation.)
There is far more to Jesus than what a Mormon perspective offers. Although Webb contends that Mormons do not worship any human other than Jesus, I would ask: Why not? If it is the case, as Webb argues, that "Mormons honor and revere (but do not worship) the principle of the divine that resides in every human being," why would we not worship ourselves? If Jesus and his Father evolved over time, and if the same divine "principle" resides in human beings, then there is no qualitative distinction between God and man.
This is very different from the Orthodox conception of divinization: Orthodox Christianity affirms the total uniqueness of the Father and Son as eternally distinct from us. The Father and Son do not possess eternal embodiment, and the principle of the divine does not dwell in us now or in eternity. (Rather, we participate in God through his energies—in other words, by an act of his grace, not by our own nature.)
There are other ways of relating God to the arena of human history. In his mature theology, Karl Barth did not view God's eternity in opposition to time, but as distinct though inseparably related to time. This conception allowed him to see time in constructive relation to eternity, but without placing God in time. It also allowed him to view Jesus—though not the Father—as the enfleshed Word at every angle, whose eternal nature was distinct and prior to, but never separate from, his earthly nature and existence.
Much to Ponder
Webb poses key questions regarding Mormon metaphysics and the notion of God's eternal embodiment: First: "Does it [metaphysical materialism] make sense of Mormonism?" Second: "Does it make sense period?" Third: "Can metaphysical materialism be substituted for metaphysical immaterialism without radically altering traditional Christian beliefs?" And fourth: "If so, what does that say about the promise of Mormonism for ecumenical dialogue and Christian unity?"
I answer "yes" to the first question. Webb's intriguing proposal sheds light on key aspects of Mormon teaching. As for the second question, I have serious doubts about the coherence and internal consistency of a doctrine assuming matter to be "the very stuff of the divine." To the third question, I can only answer "no," given my belief in the uniqueness of the incarnation and Christ's person and work.
In response to the fourth and final question, I don't believe we need to abandon concern for cultivating dialogue with Mormonism (though I believe we should take care to distinguish this from the dialogue between branches of historic Christendom). There is much to ponder and appreciate in Mormonism: namely, its profound sense of communal identity, its desire to elevate Christ, and its rejection of a secularist rendering of life. Interreligious discourse that is rich and robust does not entail having to agree with various groups at every turn. It is important to work through differing convictions in a civil manner to shed further light on the multiplicity of perspectives, including irreconcilable differences, for the furtherance of shared interests and concerns and work toward the common good. (I highly recommend that evangelicals interested in interreligious discourse join the Evangelical Chapter of the Foundation for Religious Diplomacy, where we seek to be "trustworthy rivals" with Mormons, Buddhists, Muslims, Secular Humanists, and others.)
My brief review cannot do justice to every part of Webb's multi-faceted project. It is a stimulating metaphysical and interreligious exploration of Mormon history, teaching, and contemporary theology. While I certainly disagree with Webb at various turns, I appreciate his bold venture to improve dialogue and understanding between Latter-day Saints and traditional forms of Christianity. While Webb is especially hopeful that Roman Catholics and Mormons can build bridges of mutual understanding and appreciation, there is something here for all of us to learn. Evangelicals, especially of the Calvinist variety, may struggle at times over Webb's claims, longing for greater charity toward certain doctrines. Nonetheless, it is important that we approach Mormonism with a charitable, non-confrontational spirit and a discerning mind. We can look for points of commonality and acknowledge differences in the pursuit of truth and the common good.
Paul Louis Metzger is professor of theology and culture at Multnomah Biblical Seminary. His books include Connecting Christ: How to Discuss Jesus in a World of Diverse Paths (Thomas Nelson) and Exploring Ecclesiology: An Evangelical and Ecumenical Introduction (Brazos), co-authored with Brad Harper.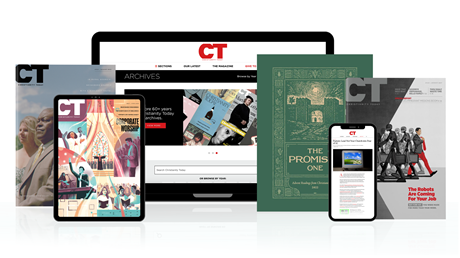 Annual & Monthly subscriptions available.
Print & Digital Issues of CT magazine
Complete access to every article on ChristianityToday.com
Unlimited access to 65+ years of CT's online archives
Member-only special issues
Subscribe
Are Mormons More Christian Than We Think?
Are Mormons More Christian Than We Think?