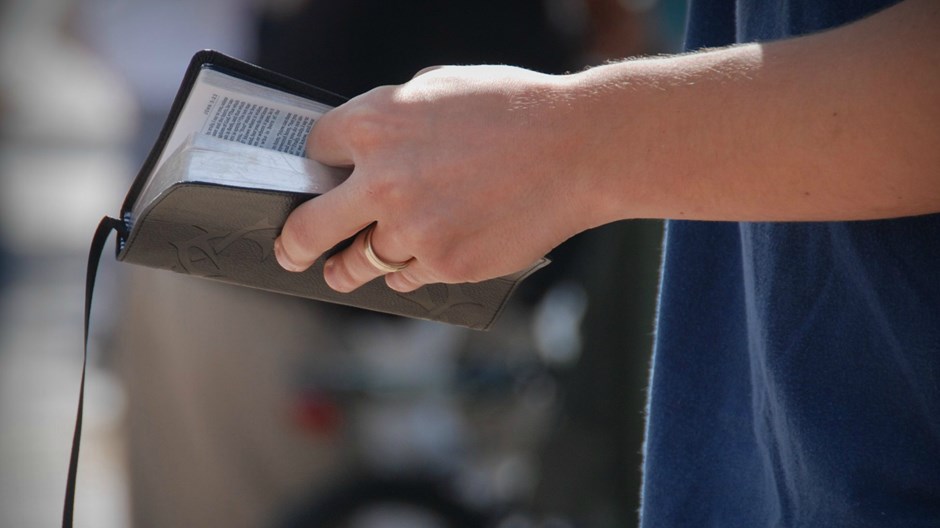 Image: Chris Yarrzab / Flickr
Shortly after I began dating Rob, I was talking with one of his friends. "He's a great guy," she said. "But have you heard him pray?" Her question was rhetorical. We had both sat in the church prayer meeting and listened to that young man call on the name of the Lord. He was unashamed and earnest.
Reader, I married him. And for more than ten years he has continued to pray, every morning before we walk out the door and every evening in our living room. Praying with my husband, hearing him talk about the Scriptures, and together discussing spiritual things has been one of the great joys of our marriage, a vital means to my own spiritual growth and an encouragement to our fellowship, not only as husband and wife but as brother and sister in the Lord.
So, when I read a recent blog post telling single Christian women they ought not to make competency in prayer and teaching the Bible a requirement for a husband, I hesitated. True Love Dates author Debra Fileta wrote, "As awesome as it is for a man to pull out his bible [sic], share some verses, or do a devotional—if you ask me, that's not the mark of spiritual leadership, that's a spiritual gift. We all have different spiritual gifts, which is something I've been so aware of since getting married."
I agree with Fileta (and Marlena Graves, in another post) that couples-only devotional times aren't a great diagnostic tool for a husband candidate—I'd rather observe in the ordinary context of the church prayer meeting or Bible study. But I don't want single women to think that praying aloud, reading the Bible and explaining it to others, and testifying to the work of God are optional spiritual gifts, granted only to some, from which a potential husband might be exempt.
Of course, whether a man talks easily about God is not the only test for a godly husband. I want my single friends to marry a man who demonstrates a life transformed by Christ, who shows forth spiritual fruit in love. But being a great guy, even a great Jesus-loving guy, is not enough. Christ-like character must be joined to Christ proclamation. We serve a God who—in the words of Francis Schaeffer—is not silent, and his disciples shouldn't be either.
For complementarians like myself, finding a husband who can teach me the Scriptures is particularly important, of course. Maybe, too, I'm writing from life in the Bible Belt where every nice boy from a nice family is a nice Christian. Among the single women I know, marrying a man with the ability to explain the Scriptures sometimes becomes an afterthought. But, for every Christian, "teaching and admonishing one another in all wisdom" (Col. 3:16) is a vital mark of true faith. Please, marry a theologian.
Certainly, some men have particular gifts for teaching. Men who know Greek and Hebrew and Aramaic. Or who can bring out the meaning of a passage of Scripture in an especially memorable or helpful way. Or who have extraordinary wisdom. The church rightly recognizes these men as pastors and teachers in the local church. And not everyone can (or ought to) marry a guy like that.
But teaching other people about our Lord is not a matter only for the specially gifted or the specially called. In his book, The Brokenhearted Evangelist, author Jeremy Walker argues that the only requirement for speaking about Christ to others is being a Christian yourself: "The only calling that we need in order to consider ourselves a witness to Christ is the call to follow Him. Simply being a Christian constitutes our calling for this work. Remember Matthew Henry's assertion: 'Penitents should be preachers.'"
We are also compelled to teach others out of love for them. For example, I am not naturally good with young children. After graduation, unable to find a mid-semester job at a high school, I accepted a job teaching elementary students. On my first day, I made a 7-year-old cry. But becoming a mother, having children of my own whose souls I love, has prompted me to teach them the Scriptures with gentleness and patience that I never had in a second-grade classroom. I am not gifted to teach young children. But for the love of my sons, I do it.
And the question women should ask about prospective husbands is not, Does he feel equipped or gifted to teach? It's not, Are his public prayers eloquent? It's especially not: Does he know lots of theological terms? Instead, we should ask, Is this man so compelled by Christ that he cannot keep silent among the people he loves?
I have participated in family devotions in the homes of plumbers and small-business owners, of postal workers and farmers and engineers. I have prayed with men whose prayers are beautiful only because they overflow from a devoted heart. I have listened to men talk about the Scriptures who would never stand up in front of a large group, but who love their Lord so much that they cannot stop speaking of him.
These men have the heart of David who said, "O Lord, open my lips, and my mouth will declare your praise" (Ps. 51:15). Not every Christian man is a brilliant teacher, but every Christian man ought to seek to grow in willingness and ability to lead others to increasing love and knowledge of our Lord.
To a friend contemplating marriage, I would ask the question in earnest that my husband's friend once asked me: "Have you heard him pray?"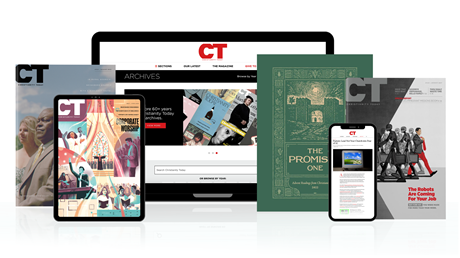 Annual & Monthly subscriptions available.
Print & Digital Issues of CT magazine
Complete access to every article on ChristianityToday.com
Unlimited access to 65+ years of CT's online archives
Member-only special issues
Subscribe
Advice to Women: Marry an Evangelist
Advice to Women: Marry an Evangelist