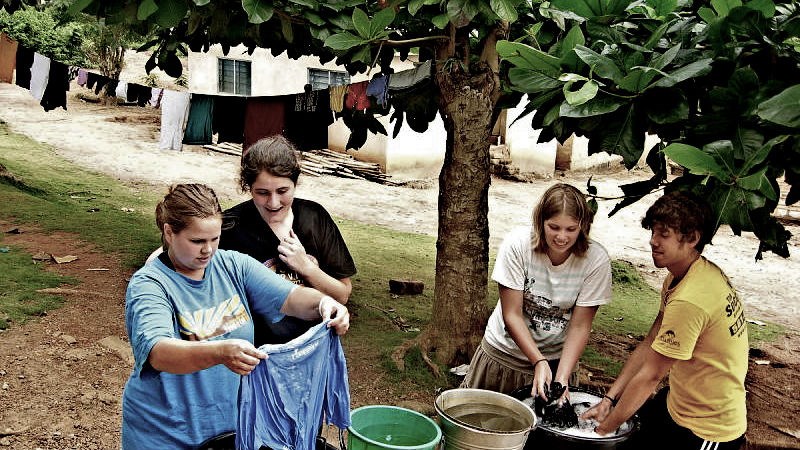 Image: Courtesy of Called Together
Overseas missionary work takes years of training and fundraising, but many leave the field after a few years because they can't find a spouse.
A new website launching today hopes to tackle that problem by placing missionaries and Christian expatriates into a network that enables them to find spouses in the field.
The matchmaking site was initially proposed in 2007 by John Patton, chief operations officer for the Center for Mission Mobilization, and David Bilby, executive director of Go Connect (an organization that connects churches with public schools). Although many leaders saw its potential, Patton said that without a fulltime advocate the project wound up on the back burner. Now, CalledTogether.us is gaining momentum with the help of Gerin St. Claire, a 2013 graduate from Covenant Theological Seminary who works as the site's operations director.
St. Claire is getting married this May. Prior to meeting his fiancée, he hesitated to move overseas without a spouse—even after taking five short-term mission trips. "I was afraid that leaving America would sink my hopes, so I waited," he said. "After a while, I realized what I was doing. I decided that tackling this bigger issue was more worthwhile than trying to kill my desire to find a spouse."
According to a Pioneers International report, singleness is the fourth reason appointees don't make it to the mission field or take a long time getting there. And Patton said, "Missionaries leave the field for various reasons, but some of the biggest obstacles are financial support, team dynamics, loneliness and hopelessness for single person's desire to find a mate, getting married to a non-missionary, and leaving ministry to find a spouse."
In the 21st century, the number of singles on the mission field has doubled, said Rhonda Pruitt, a missions professor at Columbia International University. Over 13 percent of the 4,915 missionaries serving with the Southern Baptist Convention's International Mission Board are single. The same is true for nearly 21 percent of Pioneers' 2,700 workers.
Past studies show that single women vastly outnumber single men on the mission field, and St. Claire concluded that men are especially hesitant to go overseas without a wife.
Pruitt agrees: her research shows that 85 percent of single missionaries are female. Pruitt, who spent 15 years as a single missionary in Europe and Asia, said isolation drives many single missionaries to consider marriage. "An individual spends a lot of time alone when living abroad," said Pruitt, who endorses the site. "When they are with other host nationals, there may be lack of deeper understanding or emotional connection if they are not fluent in the culture and language, which take between five and eight years to learn."
The original proposal talked of an "eHarmony for missionaries," but St. Claire said Called Together plans to go a step further by facilitating connections between those with common interests—such as orphanages—that may not lead to romantic involvement. And Called Together is not just for missionaries, but for all sorts of globally-called Christians, whether they are business people, embassy workers, NGO executives, or English teachers. Monthly access fees will range from $5 to $10.
One site executive, who maintains a low profile since his agency works in politically-sensitive regions, said he will focus on advancing God's kingdom to prevent Called Together from becoming just another Christian matchmaking site. "By connecting globally-minded singles, we hope to provide the means for singles to find community, ministry partners, and spouses with similar lifelong callings," he said.
Pruitt believes such connections can enhance missions. She said cross-cultural ministry features a mobile lifestyle and few financial rewards, yielding a small population. "It is difficult to meet other singles who share a deep calling to missions," she said. "Existing sites can be helpful tools, but they do not narrow the selection process. Many singles feel like they are looking for a needle in a haystack."
But Matt Green, vice president of communications with Pioneers, said concern for finding a spouse ranks below concerns about cultural barriers, debt, raising adequate support, parental objections, and clarity of calling. "I think that for some singleness is a factor," said Green. "However, globalization, internet dating, improved communications and more accessible travel have changed things. Gone are the days of people heading off to the mission field, never to be heard of again."
Nevertheless, Green is glad to see the site, which he says numerous missionaries believe is a useful tool.
Pruitt adds a cautionary note, though, calling "internet dating" a myth that can never replace the value of long-term contact. Western culture typically defines healthy, long-term contact as one to two years. But whatever the time frame, she said, those who meet through Called Together must test their calling by spending time in the same city. "There is no substitute for long-term dating," said Pruitt. "If the dating individuals are older, this is especially true, because older persons are not going to change much to help amend differences. For older singles, there is a different type of challenge that marriage presents."
While he realizes this site isn't the sole solution to challenges facing missionaries, St. Claire said even non-believers are searching for alternatives to the "serial-dating method" in order to find a spouse.
Over the past century, the percentage of single American adults has skyrocketed from 3 percent to 40 percent, which indicates systemic problems, said St. Claire. He also said that while church communities help bridge some of the resulting gaps, few friendships last like family. "Psalm 68:6 says, 'God sets the lonely in families,' so we must also make it one of our goals to effectively set the lonely in committed communities, marriages, and families," said St. Claire. "We're one small attempt to work toward this objective."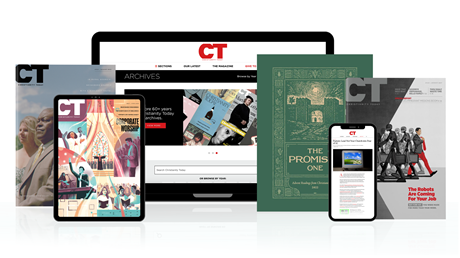 Annual & Monthly subscriptions available.
Print & Digital Issues of CT magazine
Complete access to every article on ChristianityToday.com
Unlimited access to 65+ years of CT's online archives
Member-only special issues
Subscribe
Matchmaker for Missionaries Tackles a Top Reason They Quit
Matchmaker for Missionaries Tackles a Top Reason They Quit