true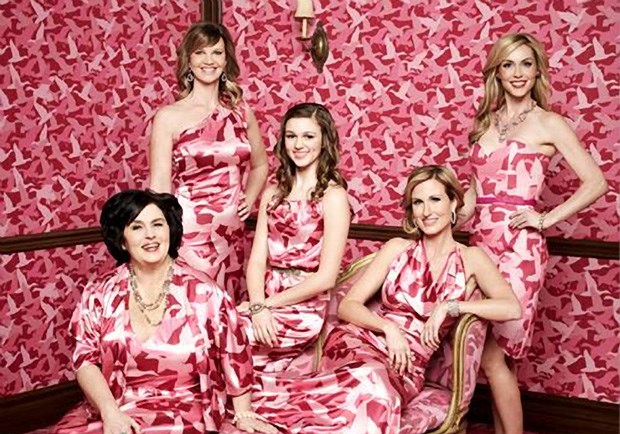 Image: A&E
Who could have ever predicted that the highest rated show on television would be a reality series about a family who makes duck calls?
For over a year now, Duck Dynasty has forsaken all the reality show formulas, instead focusing on a Christian family living in the middle of Louisiana. There are no cat fights, no hot tub makeout scenes, no eliminations, no barely dressed women.
The staples of the reality show genre are noticeably absent from Duck Dynasty, which is both family-friendly and laugh-out-loud funny. It's also why millions of viewers like me keep tuning in. For humor, the show relies on family dynamics, such as fan favorite Si Robertson. The zany uncle of the show, Si is an endless source of hilarious one-liners, all delivered with perfect comedic timing.
This humor and heart is what makes Duck Dynasty so appealing, but the show is also a refuge of sorts. Viewers don't have to worry about bad language, sex, or violence—unless you count killing ducks.
While you might expect a show about a Southern family of self-avowed "rednecks" to be an unfriendly environment for women, it is quite the opposite. The women of Duck Dynasty are respected, and they are strong.
Miss Kay, the matriarch of the family, has been married to her husband Phil for nearly 50 years and has four sons. Although she is sometimes portrayed as silly or out-of-touch, she is a woman of dignity and substance.
Viewers learn that Phil and Kay endured difficulties during their decades of marriage, including Phil's struggle with substance abuse and eventual return to sobriety. Today, Phil is a man of God, and Kay is the apple of his eye. In spite of Phil's occasionally obtuse generalizations about women—comparing them to labrador retrievers or declaring that all women like romantic tearjerkers—he reveres Miss Kay. He constantly praises her character, her gentleness, and her mothering, and he also affirms the loveliness of her full figure. If Phil's adoration is any indication of Miss Kay's integrity, then she is a fine woman indeed.
As an additional testimony to Miss Kay's legacy, her sons also married women of great character. Korie Roberson is married to Willie, the CEO of Duck Commander. They married just after high school and have five children. She works as the office manager of the family business, and she's a get-things-done kind of woman. Viewers witness her leadership over church and family events and catch glimpses of her important role in the company. She seems to have a natural instinct for business and marketing; I wouldn't be surprised if Korie was the brains behind the family's branding.
Korie's daughter, Sadie, also has a prominent role on the show. We watch Sadie navigate adolescent milestones such as learning to drive or attending a school dance, all with the "help" of a protective father and quirky family members. It's also clear that Sadie has inherited her parents' entrepreneurial spirit and passion for ministry, as she has recently debuted a weekly video devotional and hopes to produce a modest clothing line.
Missy Robertson is married to Jase, another one of Phil and Kay's sons. Missy is very involved in the family and seems to have a playful relationship with her husband. Although the show portrays her as being somewhat high-strung, Missy seems to be a hard worker, a diligent wife and mother, and a woman of faith.
Jessica Robertson, is married to Jep, Phil and Kay's youngest son, and they have four children together. Jessica rarely appeared in the first season but she emerged as a more frequent character in the second and third. We know the least about Jessica, but she seems to have a sweet disposition and is a friend to her fellow Robertson sisters-in-law.
Although Duck Dynasty sometimes defaults to gender stereotypes—i.e. the "citified" daughters-in-law who hate to hunt, or the slacker husbands who want to squander the day fishing and not showering—the characters are both loving and deep. The women of Duck Dynasty are not wallflowers, subservient doormats, or flat types. Each woman on the show has contours, has a voice, and serves as an important partner to her husband.
That's what I love most about Duck Dynasty. Of all the shows on television right now, Duck Dynasty is one of the few that does not objectify women, but portrays them as whole persons. Furthermore, it pushes back against shallow stereotypes of Christian womanhood. The Robertson women are not cookie cutter look-alikes. They're not all stay-at-home moms, or incredible cooks, or silent submissives. Korie is a businesswoman without a knack for cooking or sewing, and Miss Kay wields a gentle yet authoritative power in the family. As the two main female characters, Korie and Miss Kay are not cut from the same cloth, but each woman has her own strengths, her own areas of influence, and her own expressions of self. And amidst this diversity, each embodies the biblical image of a woman "clothed in strength and dignity" (Prov. 31:25).
By no means do the Robertson women represent the diverse spectrum of womanhood as God created us, but they do make some space for it. Rather than conform to the arguably narrower depiction of womanhood that pervades American media, the Robertson women remind us of a different way. Women come in all shapes and sizes—both figuratively and literally—so following Christ is not a call to conform to any stereotype or cultural expectation. It's a single call to conform to Christ, but it manifests in surprisingly diverse ways.
Who better to remind us of this truth than some wild men in the wilderness? After all, they wouldn't be the first.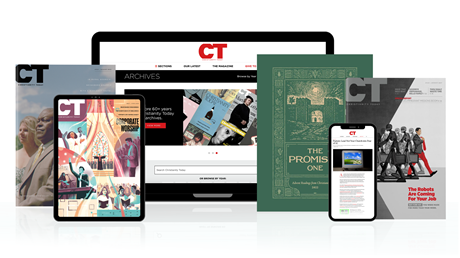 Annual & Monthly subscriptions available.
Print & Digital Issues of CT magazine
Complete access to every article on ChristianityToday.com
Unlimited access to 65+ years of CT's online archives
Member-only special issues
Subscribe
The Real Housewives of Duck Dynasty
The Real Housewives of Duck Dynasty