true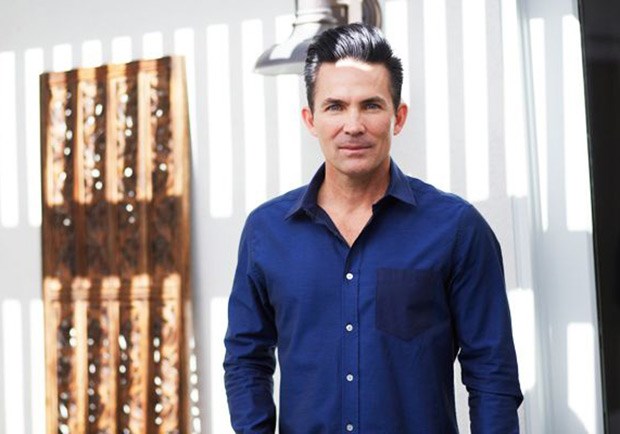 Image: Oxygen Media
Jay Haizlip, a former drug addict and professional skater who now pastors The Sanctuary, a nondenominational church in Los Angeles, takes the spotlight again in Preachers of L.A.
The new reality TV show, which debuts today on the Oxygen network, is billed as "a rare glimpse into the lives of six high-profile pastors from Los Angeles." The show drew controversy because of its apparent focus—per promotional clips—on the seemingly ostentatious lifestyles of some of the featured pastors, who sport glitzy jewelry, drive expensive cars, and appear to live in palatial homes.
CT reporter Ruth Moon spoke with Haizlip recently about his time in the spotlight and the effect Preachers of L.A. could have on the church.
Were there any moments where you didn't want that much attention on your personal life?
I'm a very transparent person. Because I'm a professional athlete, I've always been in and around the entertainment world. I've been in a lot of videos, tons of DVDs, and tons of photo shoots. I've been on the covers of magazines—so this isn't unfamiliar territory to me. I had to make sure I was willing to put myself on that platform. I didn't know that production company; I didn't initially know what Oxygen's intention was, either. But as I prayerfully processed, I felt like God gave me the green light and it would be irresponsible of me to not step on this platform and take advantage of this opportunity.
How does your faith affect your view of publicity?
Before, the platform of being in the spotlight was my goal. It was all about me. Now that I'm a Christian, what used to be my goal is my platform. Rather than reaching for it, I stand on it. My goal in being on any platform today is that I can ultimately redirect that attention to God.
Are there particular authors or commentaries that you like to use in preaching?
A.W. Tozer stays one of my all-time favorites. There have been seasons where I've studied different theological points. There was a season where I studied theological revival and awakening—people like Charles Finney and John Wesley. I've studied in-depth these great movements of God—the First Awakening, the Second Awakening, the Jesus Movement, the Azusa Street outpouring.
What traditions does your church align with?
We're definitely a Spirit-filled church, so Assemblies of God and Foursquare denominations are theologically where our doctrinal statement aligns.
Do you align with the word-faith movement?
I learn from anyone with a Bible. I'm not opposed to anybody. I don't study modern-day preachers, though.
Some say this show focuses on the lavish lifestyles of these preachers. Is this harmful for the church?
You can't form your opinion about a guy just because he drives a certain car. One of the cast members is a car enthusiast. Girls like shoes and purses. Guys like cars. It has nothing to do with the fact that he's Christian or a preacher; he's a man who likes cars. I know how much money it has taken me to raise three kids; I have one kid who just finished college, one who's in college, and a 13-year-old daughter who is already showing me what kind of car she wants. If I didn't have children, I could buy several $100,000 cars. Rather than focusing on what these guys have, I think people ought to take an honest look at what they do. One of the cast members last year gave half of all his personal earnings away. You don't hear anybody talking about that.
Will this show be good for the church?
It's going to be phenomenal for the church. The traditional church is scared to death right now because this is a non-traditional approach to getting outside its walls. This isn't a Jesus crusade in a stadium. This isn't a method that's been used traditionally in the past. It's not a talking head Christian show on Christian TV. It's scaring the heck out of the church, but it's going to be very beneficial.
What's the gospel message you hope people get out of this show?
My desire for this show is that people see God in a way that's relatable—I can be real with him. God doesn't demand that I was in some condition of perfection before I approach him. I can genuinely connect with God like I am, where I am, and God will help me to become who I need to be. My desire would be that it spark interest in people, that it would be a seed, water a seed, or draw someone back to God who may have drifted away.
This show isn't about preaching to the choir. I want the church world to be proud of the fact that six leaders within the Christian faith are out here willing to do something outside the box, and I want to do it in a way that the Christian church is proud of. But my goal personally isn't so much to minister to the Christian church. I want to minister to the world that won't ever come in our churches.
Comeback
1.99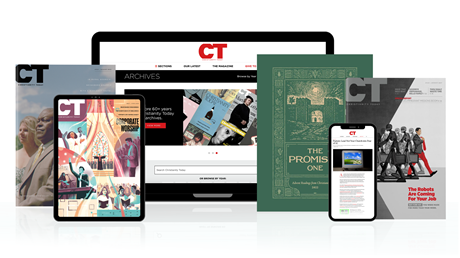 Annual & Monthly subscriptions available.
Print & Digital Issues of CT magazine
Complete access to every article on ChristianityToday.com
Unlimited access to 65+ years of CT's online archives
Member-only special issues
Subscribe
Preachers of L.A.'s Jay Haizlip: 'It's Going to Be Phenomenal for the Church.'
Preachers of L.A.'s Jay Haizlip: 'It's Going to Be ...