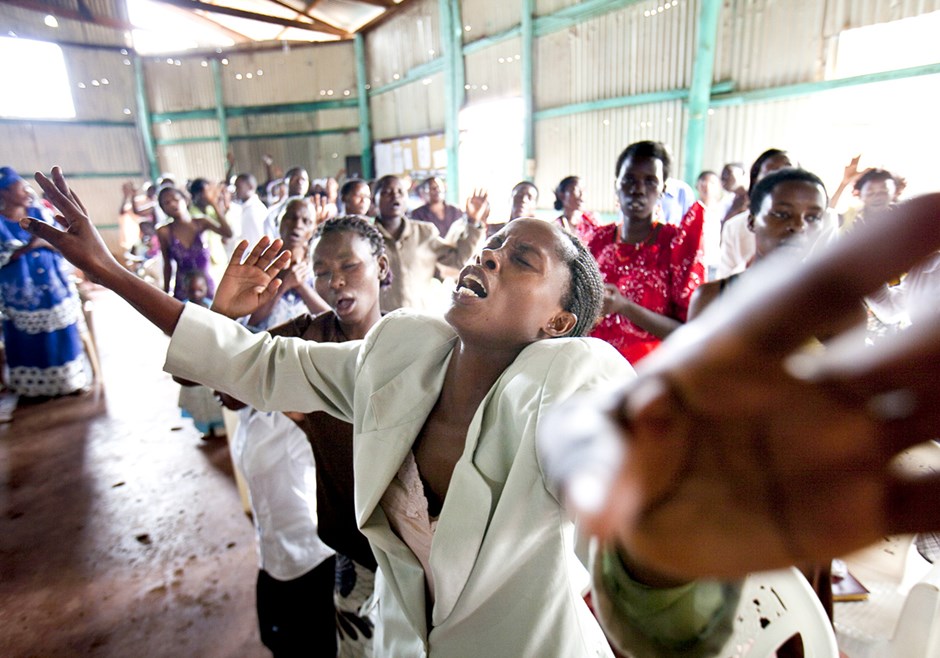 Image: Trevor Snapp / AFP / Getty
John MacArthur still doesn't like the charismatic movement.
The past decade or two have seen a rapprochement of sorts between American Christians who emphasize charismatic gifts—like speaking in tongues, prophecy, and the working of miracles—and those who believe those gifts ended in the early church. Especially in the Reformed and Calvinist world, groups like The Gospel Coalition have openly attempted to bridge the two groups (as well as to draw in softer "continuationists"—those who believe the charismatic gifts continue today, but don't identify with the charismatic movement). Meanwhile, as Pentecostal denominations like the Assemblies of God have become more mainstream, they have debated how strongly to emphasize speaking in tongues and Holy Spirit baptism.
MacArthur, an influential author, pastor, and seminary president, has never wavered from his teaching that the charismatic movement is wrong. But he hasn't emphasized his critique as much as he did when publishing The Charismatics (1978) and its 1993 followup, Charismatic Chaos. Today he is reigniting his criticisms with the launch of a book and a three-day conference, both called Strange Fire.
MacArthur said his "concern about the charismatic movement" has escalated in recent years as more mainstream evangelicals have joined the charismatic ranks.
Speakers including Joni Eareckson Tada and R. C. Sproul will join MacArthur to discuss the "true, biblical ministry of the Holy Spirit"—and to refute what MacArthur calls blasphemy.
Delivering the keynote address tonight is Conrad Mbewe, a Zambian pastor who is becoming increasingly prominent in American Reformed circles. He delivered a plenary address at the 2011 Gospel Coalition conference, joining Albert Mohler, Tim Keller, and Matt Chandler. And he was hailed by the group as "the African Spurgeon."
He's also emerging as one of the leading voices criticizing the dramatic rise of Pentecostal and charismatic churches in Africa.
"We need to sound the warning that this is not Christianity," he wrote in a post for MacArthur's Grace to You blog.
While Mbewe may seem rare as a prominent African Christian critic of Pentecostalism, he represents a challenge to the widespread Western assumption that African Christianity is uniformly characterized by Pentecostal and charismatic churches.
In fact, Pentecostal and charismatic Christians are a statistical minority on the continent.
A visible third
It's true that charismatic churches in Africa have been growing at a rapid rate, but they're not the only ones doing so. For example, the Evangelical Church Winning All (ECWA), the largest Protestant denomination in Nigeria, with over 6,000 churches and 2.5 million adult members, is decidedly not charismatic.
Other non-charismatic churches are also growing in Africa and will stay the majority for some time, say researchers. In the Atlas of Global Christianity, Todd M. Johnson and Kenneth R. Ross estimate that only 33 percent of African Christians are "renewalists" (their term for charismatic, Pentecostal, or otherwise "Spirit-empowered" churches). They divide African renewalists into three groups:
Denominational Pentecostals (including Assemblies of God): 19% of all African renewalists
Mainline denominational charismatics (Catholic, Anglican, Lutheran, Baptist, and so on): 27% of all African renewalists
Independent charismatics: 54% of all African renewalists
Isaac Laudarji, an ECWA pastor in Chicago, says it's difficult to quantify the number of charismatics in Africa. But he agrees that they exert wide-ranging influence. One reason, he says, is the way they go about their ministry. "They tend to be aligned with churches outside the African continent that make them more prominent than non-charismatic churches in Africa," said Laudarji. And charismatic churches have done better than non-charismatic churches in using media like TV and radio, contributing to their wide recognition, he said.
Is charismatic African Christianity too traditional?
Africans like Laudarji and Ghanaian Daniel Darko, associate professor of biblical studies at Gordon College, were not surprised that MacArthur found an African to speak at the Strange Fire conference. However, Laudarji said he was surprised that MacArthur found only one, because he feels there are many African pastors who are willing to discuss their concerns about the charismatic movement.
One repeated concern is that the charismatic movement is a reinvention of African indigenous spirituality. As Mbewe wrote at MacArthur's blog, "In the African Charismatic circles, the 'man of God' has replaced the witchdoctor. He is the one who oozes with mysterious power…. So, when blessings are not flowing our way despite our prayers, we make a beeline to his quarters or his church for help. This explains the throngs in these circles. The crowds are not looking for someone to explain to them the way to find pardon with God. No! They want the 'man of God' to pray for them."
Kofi Noonoo, a Ghanaian pastor in the United States who identifies himself as neither a charismatic nor a cessationist, agrees that syncretism is a major concern. He said many charismatics "blend the traditional African religion with the Christian life" to a degree that "sometimes you don't know which is which."
But Kwabena Asamoah-Gyadu, professor of contemporary African Christianity and Pentecostal/charismatic theology at Trinity Theological Seminary in Ghana, says the problem is overstated. "You will rarely find an African Christian leader or a revival movement that says, 'I want to be African in my Christianity.' What they usually say is, 'I want to be biblical.' One reason why Pentecostalism does well in Africa is its emphasis on the Spirit, its spontaneity, and its expressive nature. These things resonate with African ways of being religious." He also said that African spirituality and Pentecostalism use similar language regarding evil, and that's why Pentecostalism finds affinity with many Africans.
Prosperity gospel entanglement
The other frequent critique leveled by non-charismatics in Africa is that the movement has widely embraced the prosperity gospel.
"The gospel is being twisted to affirm a lenient pursuit of holiness, in setting aside the rigor that Paul sets forth: 'to know the power of [Christ's] resurrection and participation in his sufferings,'" said Laudarji. He is concerned that charismatics have set aside a robust theology of suffering.
Noonoo agrees. Many people in Africa go to church "for a solution, because they expect God to hear them, to provide for them and other things," he says. The problem, Noonoo said, is that sometimes they sense that God promises them something "but God hasn't delivered." Noonoo also said that many Christians in Africa need to be reminded that "our faith is built up through suffering" and that "God will teach you many things in suffering." He also said there are African pastors who "use God" to get money, and teach formulas like "if you do this or that, then God will heal you."
Even many charismatic and Pentecostal leaders are concerned that the prosperity gospel has crept into renewalist churches. But scholars like Darko, Asamoah-Gyadu, and Ayodeji Adewuya, professor of New Testament studies at the Pentecostal Theological Seminary in Cleveland, said it would be a mistake to equate the charismatic movement with the prosperity gospel.
"Those who, like Mbewe, combat the evil within the charismatic movement do well, but they must be careful not to throw out the baby with the bathwater," said Wilfred Fon, president of Cameroon Baptist Theological Seminary. "A good number of miracles in the charismatic movements may be fake, but there are genuine ones too."
Both charismatics and non-charismatics are seeking to correct some of the extremes and abuses they see in the wider charismatic movement in Africa.
"The African church will need to become theologically sound and in depth but that cannot happen overnight," said Fon. "We need scholars and theologians committed to the work to help the African church. Unfortunately, many Africans who should be lending a helping hand are living in diaspora, and the church continues to have poorly trained leadership or leadership trained outside of her context."
Some "diaspora" Africans, like Gordon College's Darko, do regularly travel back to Africa to train church leaders. Though his efforts are focused primarily on equipping pastors of fast-growing churches, Darko also works with other Christian leaders in Ghana to curb what he considers extremes.
"But we don't correct extremes with top leaders in public," he said. "I discuss some of the areas needing moderation with leaders at the personal level."
Rather than extinguishing the African charismatic "fire," Asamoah-Gyadu said, Christians need discernment to see how much of it is God's. "I know people who were living with all kinds of health situations, who have been prayed for and healed," he said. "I don't accept every 'miracle worker,' but I know that in the midst of the negative reports surrounding some of them there are those who are genuine."
Africa has many problems, he said. They'd be much worse without these churches and without people placing their trust in God. "I can point to people I knew," he said, "whose lives were going nowhere, whose lives were transformed."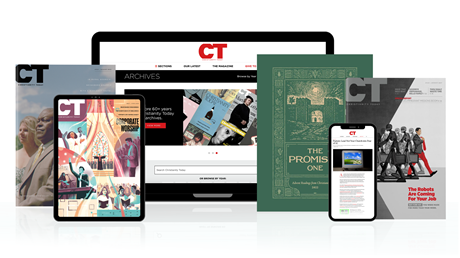 Annual & Monthly subscriptions available.
Print & Digital Issues of CT magazine
Complete access to every article on ChristianityToday.com
Unlimited access to 65+ years of CT's online archives
Member-only special issues
Subscribe
Surprise: The African Church Is Not Very Charismatic
Surprise: The African Church Is Not Very Charismatic