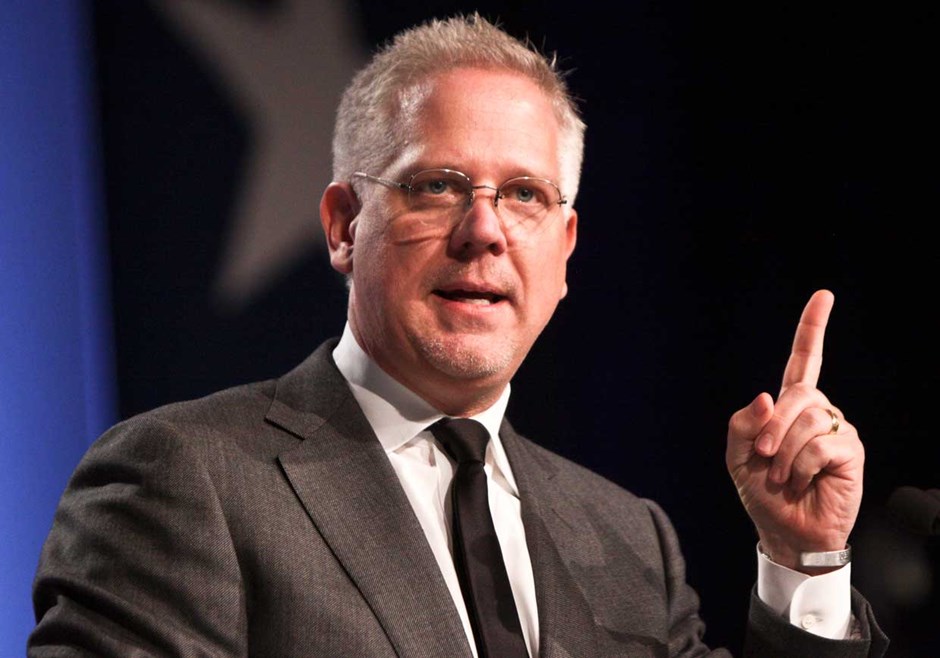 Image: Gage Skidmore / Flickr
A few years ago, a friend texted me a photo she'd taken at a big box store. Sam's Club, I think. It was a picture of my book MOMumental stacked next to one of Glenn Beck's titles. Her caption: "Unlikely bedfellows."
Unlikely indeed. I take a wildly different approach to life than Beck, so it didn't surprise me that I found myself alarmed at recent video clip of the conservative political commentator dispensing parenting advice.
He beseeches parents to "push" their kids (whether he means literally or figuratively seems unclear), saying that our children need to be toughened up so they don't "run around like little girls crying at the drop of a hat."
Any slice of that tirade would be reason enough for a response, but I felt most offended that this was Beck's recommended approach to passing on faith and values to our children.
I doubt many of us subscribe to such pushy parenting tactics, nor do we advocate abusing children verbally or otherwise. But Glenn Beck and I face a common dilemma as parents: Our faith is of great value to us, and our profound hope is that our children will continue in it.
My oldest child is only months away from college; this is an issue of real consequence to me. It's not that I fear that he, or any of my younger children, will one day leave home and toss away their salvation. I don't think it works like that anyway.
I also am quite certain that being a person of faith isn't like installing an invisible fence that keeps despair, pain, and loss outside the perimeters of our lives. And it's not that I want my kids to stay faithful so that they will be "good people" when they are adults. Some of the most lovely and excellent people I've ever known don't identify as Christians.
So, if it's not fear for their immortal souls, why do I hope they'll remain in the faith? My answers to that question could fill a book.
Christianity is part of their DNA.
Rejecting their faith would be like refusing one's race or ancestry or trying to forget the song your mother sang to you every night before bed. My kids might set it aside for a while – as I have done in different periods of my life. They might revise it and find another way to interpret and live it out.
They have chosen Christ, were baptized, confirmed, and raised in the church. They can't possibly fling off their faith like an ill-fitting coat; it's part of the fabric of who they are.
The church will be there for them.
When they encounter loss, they will be sustained by God and by their faith communities. As much as I hate the thought, I know my kids will experience great pain in their lives. I also know being in relationship with God and being part of a faith community will help my children live through those hard times.
The love of God will sustain them; I want them to live in awareness of God's presence and of God's good gifts. Being in community with others who practice their faith will help.
Christ establishes a priority to love and serve.
Following Christ keeps us from dancing along with our culture's trashy siren songs. Among other things, our culture insists that buying things makes us happy, that the only people of value are those who are strong and beautiful, and that personal satisfaction should be our primary goal as human beings.
In contrast to that, my children have been taught from their earliest years that, as Christians, our job is to love and serve others, ever looking for the image of God in every person we encounter. Real joy comes from opening ourselves to others; I want my children to be joyful people who embrace others with Christ's love.
But as much as I believe these things – and more – about the benefits of living a life of faith, I cannot force them into it. And that's okay.
There comes a point – and I'm nearing it with my older kids – when I will no longer be able to insist that they go to church. I won't be able to tuck them in at night with a prayer. I won't have the opportunity to engage with them as often as I now do about how I see God working in the world or the ways I see the Spirit of God in them.
I'm at the point where I just have to hope that my mothering hasn't imprinted them in damaging ways. I hope that I've shown them what living a life of faith can look like and, mostly, that I've reflected God's love and grace to them while they have been young and vulnerable.
In her forthcoming book Not Who I Imagined: Surprised by a Loving God, Margot Starbuck explains how many of us create an image of God based on our childhood experiences of our fathers and mothers. To those who picture a judgmental God, ever disappointed in them, Starbuck writes that her hope "is that your eyes will be opened to the mask you've given to God. Poke it a little bit. Put a crack in it. Smash it like a piñata, if you like. Then consider the possibility that God's face may be more gracious than you've yet dared to imagine."
If we were to follow Beck's advice and "push our kids" or bully them into accepting our faith, what sort of mask would we have created that obscures God's loving face from our children's view?
In the new hold-your-breath thriller Gravity, there is a poignant moment when Sandra Bullock's character faces death and feels drawn to the God whom she has never known. (Suffering and near-death experiences often do that for people.) She says, not knowing the words she speaks are in fact a prayer, "I've never prayed. Nobody taught me how."
Between the extremes of bullying our children into faith and neglecting to teach them to pray is a wide expanse. I know my kids will face all kinds of deaths throughout their lives. The death of loved ones. Of dreams. Of relationships. For hope in those moments and so many others, I'm glad that I have taught them to pray.
But really, their spiritual lives have never been up to me; they've been between them and God all along.
Jennifer Grant is the author of Love You More: The Divine Surprise of Adopting My Daughter, MOMumental: Adventures in the Messy Art of Raising a Family, Disquiet Time (forthcoming, 2014), and 12: A Daybook (forthcoming, 2014).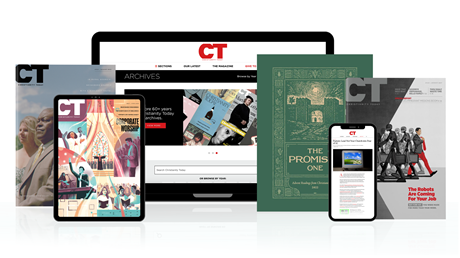 Annual & Monthly subscriptions available.
Print & Digital Issues of CT magazine
Complete access to every article on ChristianityToday.com
Unlimited access to 65+ years of CT's online archives
Member-only special issues
Subscribe
Let's Not Bully Kids Into Belief
Let's Not Bully Kids Into Belief