true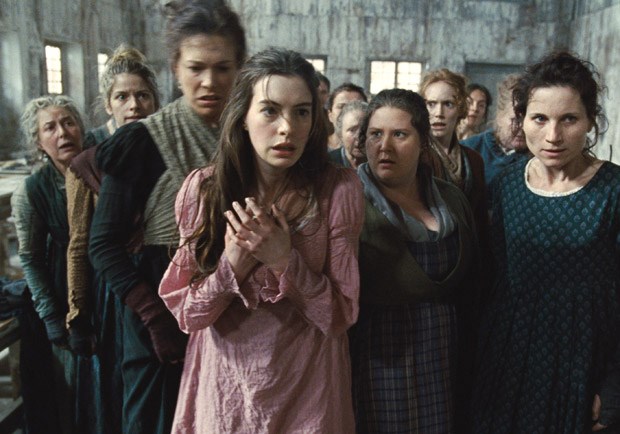 There is a story about Les Miserables that approaches legend in the Ortberg family. We saw stage productions of Les Mis several times when we lived in Los Angeles and then, when we moved to Chicago, we saw it again every time it came through town. I'm pretty sure my younger brother is still scarred by how many times he had to wear long pants and suit jackets in order to attend.
One time, after seeing Les Mis early in their marriage, my parents got into an argument. My mom, you see, loved the line that Fantine and Jean Valjean sing at the end, as Valjean is about to die: "Remember the truth that once was spoken / To love another person is to see the face of God!" She loved it so much that she wanted it added to the Bible. She got angry with God that, in his infinite wisdom, he hadn't thought to include that sentiment. Dad thought this was a touch blasphemous, but he had the last laugh when he brought Genesis 33:10 to her attention: When Jacob and his brother Esau are reunited in the desert after Jacob's betrayal, Jacob says this to Esau: "For to see your face is like seeing the face of God."
The film version of Les Miserables, released to the second-largest Christmas Day opening of all time, has equal emotional resonance. Even before its release, a great deal of Oscar buzz surrounded the cast—Hugh Jackman! Anne Hathaway! Russell Crowe!—and the critics can't stay silent. Many have praised the "Persistent Greatness of Victor Hugo's Les Miserables," while others have panned it on all manner of grounds from cinematic to political to feminist.
In her Washington Post review, Stacy Wolf writes, "Les Miserables should have feminists like me up in arms." The women in the film, she says, "exist not to drive the plot but to sacrifice for the men, the real stars of the show."
I won't argue with that. But as a feminist myself, I went as quickly as I could to see Les Mis. At its heart—both the book and its various adaptations—is the promise made by one man to one woman to care for another woman. It's true that the protagonist is a man, and that most people advancing the action during the French Revolution were men as well. But acknowledging former cultural realities is entirely different from writing with a misogynistic agenda.
In her article, Wolf cites characters from Bridesmaids and The Hunger Games and The Girl with the Dragon Tattoo as signs of how far female protagonists have come. She is right, to a point. Those characters have been given prominence largely by appropriating culturally male behavior—making poop jokes, displaying proficiency in violent tactics, able to live a largely solitary life in isolation from relationships.
But in Les Mis, Fantine rises to the office of female protagonist ultimately as a martyr—a woman who suffered at the hands of her female factory coworkers and turned to prostitution to provide care for her daughter. She would be a mother no matter the cost, even the cost of her own life. She is an old-fashioned female protagonist, perhaps—sacrificing herself for the sake of her daughter—but one who feminists should be proud to embrace. (That should not be read as an endorsement of prostitution, but as an acknowledgement of the lengths to which mothers will go to ensure their children will have a better life than they.)
One of the storylines of Les Mis that the film largely overlooks is Fantine's relationship with her aristocratic lover, Tholomyès. He got her pregnant, she loved him, he fled, leaving Fantine alone to care for their daughter. This isn't only a story about gender—although we are remiss to ignore that the power-abusing party is a man—but about privilege. Tholomyès is a wealthy student whose abandonment of Fantine underscores the natural consequences of a society that encourages the irresponsibility of young men and victimizes women. Fantine's song "I Dreamed a Dream" is a heartbreaking revelation of the effects of that society on a bereft human soul, a wanderer whose search for light has brought only darkness:
He slept a summer by my side
He filled my days with endless wonder
He took my childhood in his stride
But he was gone when autumn came
And still I dream he'll come to me
That we will live the years together
But there are dreams that cannot be
And there are storms we cannot weather
Fantine has lost her dream. All she can do is stay faithful to the daughter she loves dearly. The innocence of her youth is long gone; death approaches, and she wonders if God can forgive what she has done. And today? Who would she turn to? Valjean had the Bishop of Digne, and Fantine had Valjean, but so much of her life was colored by despair. The words that we have to offer to each other, to the world around us, are the words of God to her.
The women of Les Mis may not be feminist icons by modern-day standards. But they are faithful representations of the lives of lower-class women in early-19th-century France. Hugo writes these characters with admiration and sympathy for the unthinkable plights they endure. Fantine was a singular portrait of widespread problem: the selling of women out of poverty and into prostitution. Hugo wrote as much when he wrote that the history of Fantine is "society buying a slave. From whom? From misery. From hunger, from cold, from loneliness, from abandonment, from privation." It is a social contract we honor to this day.
Anne Hathaway remarked upon the same: "I came to the realization that I had been thinking about Fantine as someone who lived in the past, but she doesn't. She's living in New York City right now." Now we see that Fantine's action was sexual slavery, not prostitution. She was fortunate that Valjean stepped in to care for Cosette as she was dying, but he was no Christ figure. He could not save Fantine from the past that haunted her, could not bring her back from the dead. He was a man changed by grace who saw a woman in need of what he had once received. In her face, he saw himself and he saw God.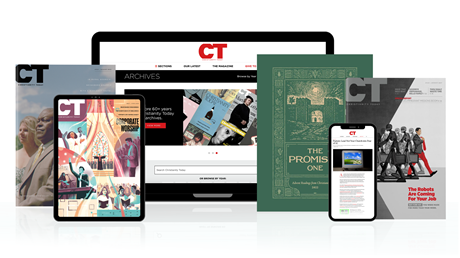 Annual & Monthly subscriptions available.
Print & Digital Issues of CT magazine
Complete access to every article on ChristianityToday.com
Unlimited access to 65+ years of CT's online archives
Member-only special issues
Subscribe
What Les Miserables Reveals about Modern Women
What Les Miserables Reveals about Modern Women