true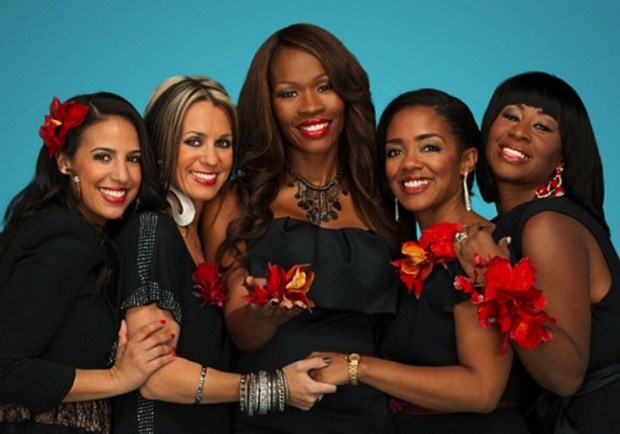 Image: TLC
TLC, known for Sister Wives and 19 Kids and Counting, has added a new outrageous piece of real-life drama to its roster: The Sisterhood, a reality show that follows five pastors' wives in Atlanta.
The women are all megachurch stars-in-training, in outfits that belong on Real Housewives and attitudes to match. Like in many African American churches, they refer to themselves as the "first ladies" of their congregations, and fame follows wherever they go.
I suppose it was inevitable. Reality television has commoditized girls who compete in pageants (Toddlers and Tiaras), young men and women looking for love (The Bachelor), and pregnant teenagers (Teen Moms). The phenomenon of a pastor's wife — and a Southern one at that — was probably ripe for the filming. It's an incredibly sad thing.
It is an antiquated and strange notion to view a woman as an extension of her husband's occupation. Yet for some reason, we insist on doing this with pastor's wives. There are websites, conferences, and resources galore for pastors' wives, as if they signed up for some kind of apprenticeship when their husbands became pastors.
There is no other occupation — besides, perhaps, being the actual First Lady — in which a spouse is so defined by what her husband does. I cannot think of a single instance in which a woman was expected to give up her gifts and calling in service of her husband, the dentist. Or lawyer. Or plumber. But a woman who is married to a pastor will inevitably face expectations about her role in the congregation that have nothing to do with how she is gifted by God.
(I am using "he/him" pronouns here to talk about pastors. I realize, with great excitement, that more and more women are becoming pastors. The problem I am addressing here, over pastors' wives, is mostly related to men in the job of pastor.)
In a white paper entitled "The Role of the Pastor's Wife: What Does the Bible Teach?" Leschenne Rebuli and Kevin Gary Smith write, "the Scriptures do not in any way define or prescribe the role of the pastor's wife." They then go on to make a case for inferring a framework for her role, looking at passages such as Ephesians 5 and Proverbs 31. I don't agree with all of their conclusions, but they do reference what Paul wrote about in 1 Corinthians 12 — namely, that all Christ-followers have spiritual gifts that they must pursue in the journey toward honoring God:
Women may possess and exercise any spiritual gift…These gifts are a stewardship from God...The conviction that each believer, including the pastor's wife, is equipped with spiritual gifts from God, endowed and sustained by the Holy Spirit, should be the point of departure for discovering her God-intended role in the Body of Christ.
The attention directed to pastors and their wives, whether followed by TV cameras or not, has grown as American churches evolve. We have more giant franchises and fewer mom-and-pop shops, so to speak—more megachurches, fewer small community-based houses of worship. Big-name pastors with big followings build their own "brands," and this push for success often pressures the pastor to find contentment in how his family looks, acts, and is involved in the church's ministry. We need to allow pastors to be pastors without asking for their families to be perfect, too. They aren't, and to pretend otherwise does everyone a disservice.
Also, as congregants, community members, readers, and Facebook fans elevate their views of a pastor, that exerts further expectations on his wife. We have to remember: it is a job, just like any other job. A person is no more holy for being a pastor than he is for being a plumber, and to value one more than the other is not only foolish, it is tantamount to blasphemy. The more we can understand that, the more we give freedom to the women married to pastors to live into what God is calling them to do with their own unique gifts.
That said, it is not a bad thing to enjoy supporting your husband in his work. It is a good and necessary part of marriage. What I believe is harmful is when a woman's identity gets subsumed by her husband's. One woman I know, whenever she is asked what it is like to be a pastor's wife, replies simply: "I'm not." She is married to a man who is a pastor, yes, but that no more defines her than a woman who is married to grocer or salesman or accountant. She is not the "first lady" of anything. She shrugs off the false pressure. For so many women, the pressure that they feel being married to a pastor is just as much internal as external.
God has given you good gifts to be used for the flourishing of his kingdom. Your primary calling is to be faithful to him in using those gifts, whatever they are, and regardless of what anyone else might try to tell you to do. And hopefully, we can just go back to good old-fashioned doling out roses for reality TV.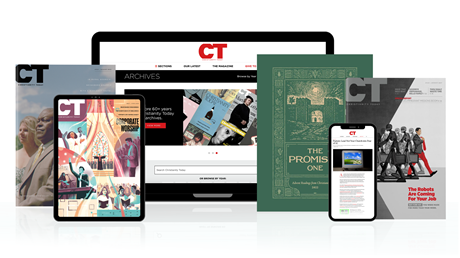 Subscribe to Christianity Today and get access to this article plus 65+ years of archives.
Home delivery of CT magazine
Complete access to articles on ChristianityToday.com
Over 120 years of magazine archives plus full access to all of CT's online archives
Subscribe Now
Let Pastors' Wives Do Their Own Thing
Let Pastors' Wives Do Their Own Thing