true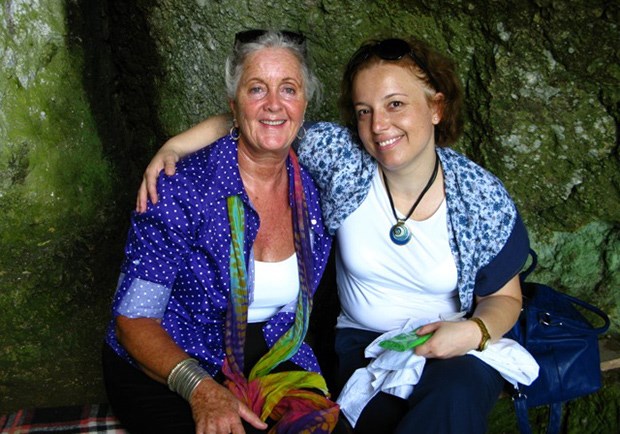 Image: Courtesy of After the Fall
A quote from 16th century mystic Teresa of Avila reminds us, "God has no other hands than ours to tend the wounds of a broken world." These hands reach out in unimaginable tragedy, like the aftermath of the Romanian revolution, which left thousands of children orphaned, hospitalized, and infected with HIV. A new documentary, After the Fall: HIV Grows Up, tells their story.
The Romanian Revolution concluded on Christmas day in 1989, with the execution of Nicolae Ceauşescu. Ceauşescu, the Gaddafi of that historical moment, was an oppressive dictator whose strict control over Romanian citizens extended even into their reproductive lives.
Ceauşescu desired a large populace, so he banned all access to family planning information and contraception. Romanian women were coerced to give birth to several children. Many very poor parents had children for whom they truly were not able to provide. These families had no choice but to place children in government institutions for care. In these overpopulated and underfunded facilities, children were malnourished and anemic. To bolster their health, caregivers injected them with blood. This blood was unscreened; several thousand infants and young children were infected with HIV and contracted AIDS.
After the Fall follows those who survived into their teenage years, along with the faithful, grace-filled people who cared for them. Loredana Giuglea, 40, works for World Vision as an area development program manager in Romania and knows the children featured in the film.
The county where she works, Constanta, was the gateway for AIDS in Romania. Its port brought sailors, tourists, and prostitutes into an isolated country. When AIDS was a new disease and its causes and effects unknown, infected blood was purchased from sailors and other transient people for use in government institutions. The number of pediatric AIDS cases in Romania was staggering, especially in comparison with other European countries. Following improved reporting and this institutional outbreak, Romania saw a 4,500 percent increase in AIDS cases in 1990, according to a World Health Organization report.
"I started to work in an orphanage with children deprived of parental care. They used to call me 'Mom,'" said Giuglea. "Later on, I worked directly with children living with HIV and AIDS and I think I learned more about experiencing humanity, about love and care, about playing and laughing, but also about crying and grieving when (they) passed away."
Dr. Rodica Matusa worked at the hospital where HIV-infected children were treated.
"We saw children dying," Matusa said, through a translator. "It was a new disease that we didn't know and of which we were afraid. All my friends, even my family except for my husband, were afraid to meet me to go out and eat or to do things we used to do together."
These two women not only tended to the physical needs of the hundreds of orphans in their care, they also formed deep bonds with each of them. Matusa describes each child waiting for her arrival in the morning, delighting in her presence, and giving and receiving love.
"The important thing was the connection with every individual child," Matusa said. "And even when the child died, I was more calm and didn't suffer so much because I knew I did everything for him. Whatever I had to do, I did."
In 1996, Matusa, Giuglea, and their colleagues in Romania gained access to anti-retroviral drugs (ARVs) and, suddenly, the mortality rate began to decline. AIDS became a chronic disease, not a death sentence. Giuglea said that God has surprised her by what she's learned from working with the children – now young adults – who received ARVs and who continue to thrive in Constanta.
"These children taught me life lessons about courage, hope and dignity," Giuglea said. "And my energy was continuously renewed by their desire to live and by their faith which helped them overcome all the obstacles. I find myself now transformed for having the privilege to work and grow together with these children, now young adults."
Giuglea's greatest challenge presently stems from the economic realties in Romania and across the globe. Support for World Vision's work has declined, and she asks that readers pray that they may continue their work with young adults living with HIV in Romania.
Kathleen Treat is After the Fall's executive producer, chairperson of World Vision's "Strong Women, Strong World" campaign, founder and president of The Speranza Foundation, and longtime World Vision supporter. She has been to Romania six times and spent as many years working on the film. She said that Giuglea and Matusa are her heroes.
"When I think of what they did, I think of the story of Esther," Treat said.
"They were put in those positions 'for such a time as this.' When these children started flooding into the medical system, they had no idea what was wrong. They were not allowed – because of Ceauşescu's regime – to talk to the outside world. Children were dying, all around them. They were used mightily where God had placed them and so many lives were saved because of it."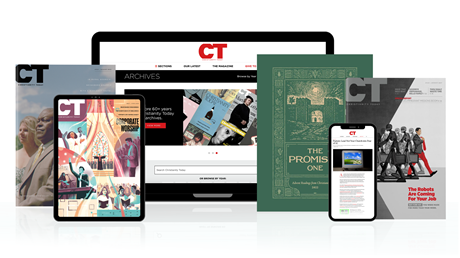 Annual & Monthly subscriptions available.
Print & Digital Issues of CT magazine
Complete access to every article on ChristianityToday.com
Unlimited access to 65+ years of CT's online archives
Member-only special issues
Subscribe
The HIV Generation Grows Up
The HIV Generation Grows Up