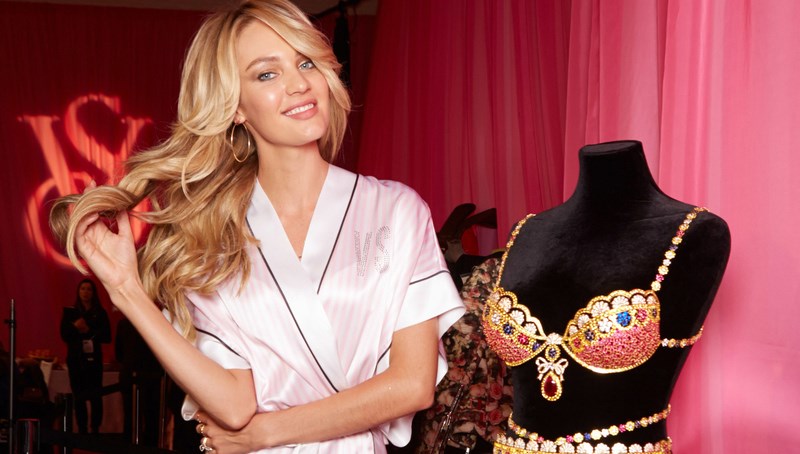 Image: Photo by Thomas Concordia
I never gave much thought to the annual Victoria's Secret Fashion Show—which airs Tuesday on CBS—until the broadcast a few years ago, when my college students came to class buzzing about a new catchphrase their classmates coined: I'd rather marry a Proverbs 31 woman than a Victoria's Secret model. It became an overnight sensation on social media.
These students went on to launch the Live31 Movement, encouraging women to live out the characteristics of the virtuous wife in Proverbs 31 and promoting their cause with T-shirts and hashtags. Like most online campaigns, Live31 fizzled fairly quickly, but the dichotomy the campaign endorsed—the Proverbs 31 wife vs. the Victoria's Secret model—has stuck with me over the past few years. Why was it so easy to come up with that, to position the Victoria's Secret model as the perfect foil to the Proverbs 31 woman?
If you haven't watched the Victoria's Secret Fashion Show before, here's a quick primer: for one hour of primetime television, Victoria's Secret showcases its lingerie alongside couture designs, many of which are seriously bedazzled with Swarovski crystals. (The show's highlights include a $10 million "fantasy bra," shown above.)
They feature musical performances in tandem with the catwalk parade, plus behind-the-scenes interviews with the Angels themselves. It's a visual spectacle, for sure, but not necessarily a sex parade. About 10 million viewers tune in each December, and in the coveted 18- to 34-year-old age group, the show draws in twice as many women than men.
As a Christian feminist, I recognize how the Victoria's Secret Fashion Show is problematic for women. It's fairly easy to critique with respect to tokenism and negative effects on body image. But when I saw advertisements for this year's show, I felt guilty about my own judgments about the character of the beautiful women designated as "Angels." Like Katelyn Beaty in a recent Her.meneutics piece, I've worked hard to rethink my own prejudices against beautiful women, Victoria's Secret models included.
I'm not saying every Christian should set their DVRs and watch the show—people likely know their own consciences when it comes to Victoria's Secret. For many Christians, watching a primetime television spot of models cavorting in extravagant lingerie is a bad idea on several levels.
Still, I believe our fears and hesitancies over Victoria's Secret are more attached to the wild sexual power the "Angels" represent, rather than to Candice Swanepoel, Alessandra Ambrosio, or any of the models themselves.
Yet whether we designate certain women as "Angels" or as "Proverbs 31 women," we almost self-consciously label them as abstractions, not real women.
The 2013 Fashion Show seems like a good time to readdress why Christian subculture latches onto binaries like the Victoria's Secret model versus the Proverbs 31 woman. Truthfully, I think this tagline exposes our habit of turning female virtue and vice into symbols in opposition. After all, how different is Live31's binary from Lady Wisdom and Dame Folly in Proverbs 9? And how often are these literary abstractions used as prescriptive rules for female behavior in church teaching?
In contrast, we find no male abstractions as popular as Dame Folly, Lady Wisdom, or the Proverbs 31 woman in the rest of Scripture, no oft-recited proverb about the "virtuous husband." Although the "fool" and "wise man" of Proverbs are certainly important archetypes in Scripture, they are not as prevalent in today's Christianity as the more popular feminine literary archetypes.
This inclination to group women into binary categories exists in our culture at large, with "the lily and the rose" or "the virgin and the whore." Christianity has reference points in the Bible for these cultural archetypes, but they are easily abused.
Because of this, I now understand why it's so easy to judge the Victoria's Secret model: in our Christian imagination, she fits the bill of Dame Folly. It's easy to cast a Victoria's Secret model as the foil to Lady Wisdom, but when we do this we view the woman through the lens of a literary construct and not through the eyes of God.
Kylie Bissuti recently published I'm No Angel: From Victoria's Secret Model to Role Model, a spiritual memoir that highlights her less-than-savory experience in the modeling industry and her decision to quit modeling to become, in her words, a Proverbs 31 wife.
Although I believe in the earnestness of Kylie Bissuti's story, I cannot help but wonder if Christians latch onto I'm No Angel because it shows a woman "appropriately" relinquishing her abstract sexual power as an Angel for the sake of being a Proverbs 31 wife.
At the end of the day, though, aren't we just trading one abstraction for another? Isn't it time we move beyond using abstractions as our primary tool for discussing female virtue and vice? Scripture contains so many paradigms for understanding the Kingdom-oriented life for both men and women, not the least of which is the example of Christ himself. We diminish the rich complexity of the Bible when we amplify the few literary constructs that are easiest for us to categorize, teach, or promote, rather than a more realistic, nuanced view of our pursuit of God amid our own struggle with sin.
This is not to say that we can't learn from the beautiful words of the acrostic poem in Proverbs 31 that commend the virtuous wife, but we should be mindful of her literary roots and careful not to lift up this particular literary construct as the ultimate statement on biblical womanhood. More often than not, the goal of poetry is to cultivate delight or celebrate beauty, not to prescribe.
Sarah Bessey's just-released Jesus Feminist reminds us that Christianity advocates for the personhood of all women—Victoria's Secret models included. And the reality is this: abstractions put personhood in jeopardy.
Christians must be especially careful when they teach through the lens of literary abstractions in the Bible, and not just because popular constructs like Dame Folly and Lady Wisdom are exclusively applied to women. Abstractions give us license to judge, and that's the last thing Victoria's Secret models (or any of us) need more of.
Courtney Bailey Parker is currently working on her PhD in English literature at Baylor University, where she also teaches in the first-year composition program. She and her husband happily make their home in Waco, Texas. You can read more of her writing at www.courtneybaileyparker.com or follow her on Twitter (@CourtneyBParker).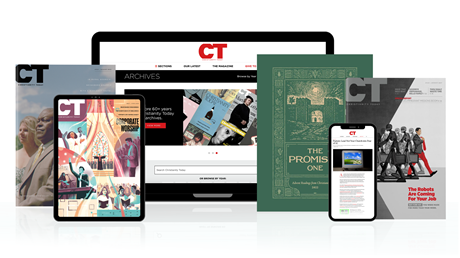 Annual & Monthly subscriptions available.
Print & Digital Issues of CT magazine
Complete access to every article on ChristianityToday.com
Unlimited access to 65+ years of CT's online archives
Member-only special issues
Subscribe
Fallen Angels? Christians and the Victoria's Secret Fashion Show
Fallen Angels? Christians and the Victoria's Secret Fashion Show