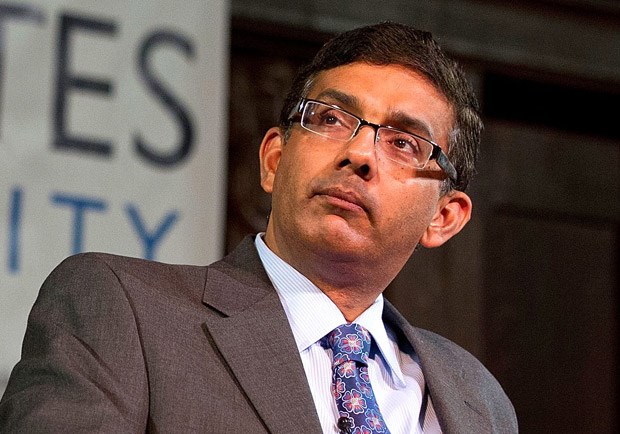 Image: Ben Hider / Getty
Update: Dinesh D'Souza has resigned as president of The King's College. See our updated story here.
In an exclusive CT interview, Dinesh D'Souza denied allegations published in World magazine that he has been involved in an inappropriate relationship with a younger woman while still legally married to his wife.
D'Souza, the president of The King's College (TKC), told CT Wednesday afternoon that World's article "has every sign of being a vendetta."
In an article published Tuesday morning, World vice president Warren Cole Smith reported that D'Souza appeared publicly at a South Carolina conference in late September with Denise Odie Joseph II and "introduced her to at least three people as his fiancée."
The problem? D'Souza is still legally married to his decades-long wife, Dixie, though living separately for two years. According to Smith's report, D'Souza told conference organizer Alex McFarland that "he shared a room with his fiancée but said 'nothing happened.'"
But D'Souza, who is also a prominent author and filmmaker of the new political documentary 2016, said that quote is "pure fabrication."
"Warren Smith never even asked me about this," D'Souza said. "Something very bizarre is going on. Either Alex McFarland is lying or Warren Smith is lying."
Prior to D'Souza's arrival at TKC, both Smith and World magazine editor-in-chief Marvin Olasky were employed at the college. Olasky served as provost but resigned soon after D'Souza's selection as president.
"There is no question that there was a bitterness in Marvin's resignation," D'Souza said.
Smith formerly worked for TKC as an editorial consultant, but D'Souza ended Smith's contract shortly after he arrived.
"The approach in the article ... is a clear effort to destroy me and my career," D'Souza said. "To me, that is a kind of viciousness masquerading as righteousness. That's what makes this deplorable and sad."
Smith said any speculation that World published its report as a vendetta against D'Souza and TKC is irresponsible.
"It is simply not true," Smith said. "It's a story we did not pursue, but once we came across it, we made a pretty straightforward journalistic determination that this is a newsworthy story."
Smith said conference organizers McFarland and Tony Beam observed D'Souza's "highly irregular" behavior and shared the information with Smith, who was speaking at the same event.
Neither McFarland nor Beam could be reached for comment Wednesday night.
Smith said World's decision to pursue the story was journalistic in nature.
"The way we made the ultimate decision was by asking this question: If it was the president of some other Christian college, would we pursue this story?" he said.
D'Souza denied ever telling Smith or McFarland that he and Joseph shared a room and that "'nothing happened.'"
"The article is structured to avoid any sense that there was an enduring marital separation and give the impression that I, a married guy, was carrying on an affair, and passing off this woman as my fiancee, and when it was exposed, I rushed to file for divorce that very day," he said.
D'Souza said he initiated the divorce process several weeks prior to the conference, but the prospect of divorce actually had been ongoing for almost two years. D'Souza said his wife approached him about a divorce in 2010, shortly before he assumed his position at TKC. Since then, he moved to New York City (TKC is located in Manhattan), she remained in California, and the two have "been living in a state of separation."
D'Souza began exploring the possibility of filing for a divorce after meeting Joseph about three months ago and later concluding that all opportunity for marital reconciliation had passed, he said.
"Anyone who has been through this legal field knows that these things take time," he said. "The filing with the court was October 4. The World article gives impression that it was on the day I spoke to Warren, October 4, I rushed and got this filing done."
D'Souza, a former CT columnist, said he did not know that Christians generally do not approve of engagements prior to divorces being finalized.
"I asked a lawyer whether there was anything wrong in being engaged while separated but prior to being divorced," he said. "I was told there's no problem with that and actually that happens all the time. I proposed to Denise and we became engaged."
"I believe I have good biblical grounds for divorce and was going through the legitimate process," said D'Souza. "The thing I will admit: I did not have any idea that it is seen as wrong in Christian circles to be engaged prior to being divorced even though separated. … That was a true error of judgment, but it was truly a case where I didn't know better."
"My purpose was to put our relationship on a legitimate and honorable foundation," said D'Souza. "I'm a college president at King's and a public figure as a Christian apologist, and I thought it very important that any woman I appear with have a legitimate relationship with me."
When CT asked D'Souza directly for his response to charges of infidelity, he responded: "It's absolutely not the case that [pause] . … Look, the issue here is that World is attributing to me an admission that I never made—is attributing to me a quotation that I never said. That to me is the problem. … They are just claiming based upon my non-assertion that I did something that I didn't do."
According to a statement released by the board of trustees at TKC, board members are discussing matters with D'Souza at the board's regularly scheduled meeting in New York today and tomorrow.
"Until we complete this internal process we do not intend to publicly address any matters related to Mr. D'Souza and his relationship with the college," the statement said.
Cru, formerly known as Campus Crusade for Christ, also released a statement saying that, although it supports TKC financially, the Board of Trustees operates autonomously. When D'Souza arrived in 2010, Cru owned TKC but was in the process of allowing TKC to become financially independent. That separation still has not been finalized.
"We are in full support of the board and trust their decision will be appropriate and biblical," Cru stated.
D'Souza said he is willing to "move on and do something else" if the TKC trustees ask him to resign.
"I've had an independent career that goes beyond the college," he said. "I want to do the best thing for [TKC]. If it's better for [TKC] that I move on and do something else, I'll move on and do something else. I've got plenty to do."
Meanwhile, Smith stands by his reporting.
"The article came about 100 percent because of his behavior at a public event, a Christian conference that we happened to be at because I was a speaker," he said. "We are 100 percent confident in our reporting."
Additional reporting by Timothy Morgan and other CT staff
Note: This article has been edited to remove verbal pauses in a quote to better conform to our news style.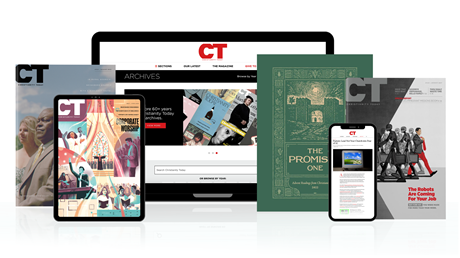 Annual & Monthly subscriptions available.
Print & Digital Issues of CT magazine
Complete access to every article on ChristianityToday.com
Unlimited access to 65+ years of CT's online archives
Member-only special issues
Subscribe
CT Exclusive: Dinesh D'Souza Denies Infidelity
CT Exclusive: Dinesh D'Souza Denies Infidelity