true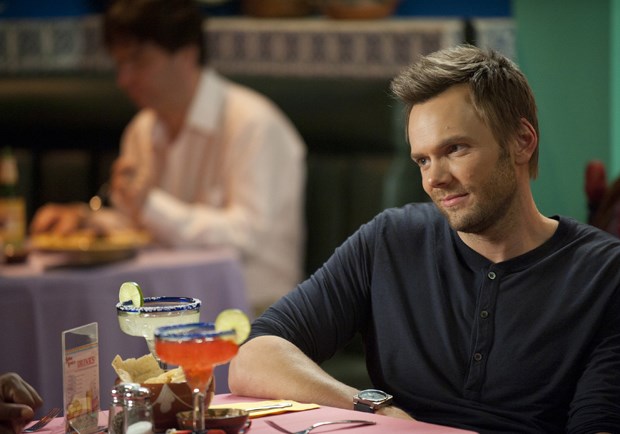 As Christians, we know we need community. And as many fans would agree, we also just might need Community, the irreverent NBC sitcom which seemed headed for the chopping block after weak ratings last fall. When NBC announced that its winter lineup would not include Community, loyal fans rose to its defense; the network later said it would bring the show back in March to complete its third season (Thursdays, 8/7c). Barring a miracle spike in the ratings, a fourth season is unlikely.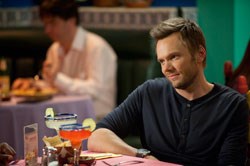 Which is too bad, because week after week, Community brings depth, story, and character exploration surpassing most network comedies. Calling it TV's smartest comedy might seem silly if you tune in and see a grown man dressed up as Batman living in a blanket fort. It's not a stuffy intelligence; it's just brilliantly innovative, and creator Dan Harmon realizes that works best in the context of character-driven story.
Community is based on Harmon's experience of attending a community college to be near a certain girl. He joined a study group with an odd mix of people with whom he had nothing in common. Like Harmon, the show's lead character, Jeff Winger, is an independent and arrogant hot shot who finds—to his surprise—that he actually sort of likes this band of losers who seemingly have nothing to offer him.
Where Community stands out is that there is method to the madness, a real purpose behind the zany gags, odd characters, and hilarious parodies. For Harmon, the show is all about exploring the power of community. In a captivating Wired article, Harmon explains in his studies of story structure from Joseph Campbell , he breaks down an episode's narrative to these eight steps: 1) a character is in a comfort zone; 2) but they want something; 3) they enter an unfamiliar situation; 4) adapt to it; 5) get what they want; 6) pay a heavy price for it; 7) then return to their familiar situation; 8) having changed. Harmon says he obsesses over this model; every point must be covered.
That template could work with nary a nod to the concept of community. But not for Harmon. He employs it to show why this study group would stay together despite its quirks and differences, how it decides who can be involved, and how it changes the members—for better or for worse.
This is where Community leaves a lasting impression. It's easy to talk about "community" only in shallow and positive terms—how helpful it is in promoting growth, teamwork, and so on. We are often inclined focus only on the Hebrews exhortation to keeping meeting and encouraging and loving one another. But Community has the courage to go deeper; to admit that, sometimes, community stinks. It is hard.
Sometimes community shows us awful things about ourselves and humanity as a whole. Any community undertaking or event—a church small group, a wedding, an office staff, a pick-up softball game—brings out the best and worst of people. As an article in A. V. Club observed, Community's second season "attempted to tell a complicated story about the ways in which its central characters could be just as bad for each other as they were good friends to each other."
Along the way, Community has hit interesting themes that are a part of doing life together: competition, innocence, prejudice, stereotyping, selfishness, judgment, jealously, popularity, redemption, forgiveness, overcoming one's past, purity, joy, self-worth, and more. It's deeper than the frivolous tomfoolery that paintball and zombie episodes may suggest. That split identity—mixing the goofy and the deep—is quite intentional. "I always used the metaphor of the elephant's trunk," Harmon told A. V. Club. "An elephant can pick up a house key with the tip of its trunk … but that same trunk can knock down an entire tree. Both of these things are worth doing, and they're both breathtaking things to behold. It's just different tones and we want them both."
Critics have noticed. The Huffington Post says Community "balances high-concept comedy and emotional character-driven stories with ease." Calling it the most giddily experimental show on network TV, Wired says Community is "a brazen, incorrigible shape-shifter—a comedy that, in any given week, might take the form of a Claymation fantasy or a Dungeons & Dragons game."
It's also the most self-aware and culturally savvy show I've seen, expertly unleashing meta-humor, parody and referential comedy not for its own sake or to earn a fleeting laugh, but to first and foremost serve the story. Community is daring in its use of the sitcom formula and of storytelling itself.
Not coincidentally, Community spawns community—at least online. Its loyal fans regularly watch the show together, Tweeting their observations and insights to one another. They laugh, they discuss, they argue, they connect. And, often thousands of miles and several time zones apart, they do it together. It seems that Community is working. Now if only NBC can find a way to keep it that way.
Have something to add about this? See something we missed? Share your feedback here.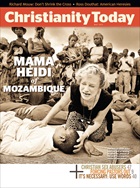 This article is from the May 2012 issue.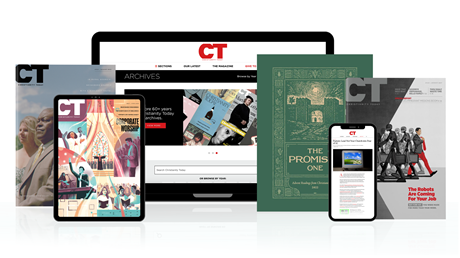 Annual & Monthly subscriptions available.
Print & Digital Issues of CT magazine
Complete access to every article on ChristianityToday.com
Unlimited access to 65+ years of CT's online archives
Member-only special issues
Subscribe
Why We Need 'Community'
Why We Need 'Community'