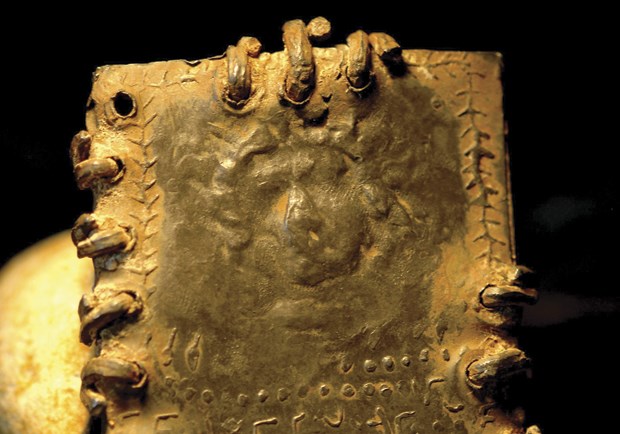 Image: Photo by DAVID O' NEILL / DKIMAGES
Early copies of the Gospel of Mark are not as common as the other three gospels. The reason: 90 percent of Mark is in the Gospel of Matthew, so few early scribes copied it, says Daniel Wallace, founder of the Center for the Study of New Testament Manuscripts and New Testament Studies professor at Dallas Theological Seminary.
But in February, Wallace announced during a debate that not only has a new fragment of Mark's gospel been discovered in Egypt, but it is the oldest portion of the New Testament now known. He claimed the fragment dates to the first century, within decades of the time of Christ.
Speculation about the fragment's whereabouts has centered on the Green Collection: tens of thousands of ancient manuscripts bought over the past three years by the owners of Hobby Lobby. In December, collection director Scott Carroll issued a tantalizing message on his Twitter account: "For over 100 years the earliest known text of the New Testament has been the so-call[ed] John Rylands Papyrus. Not any more. Stay tuned …" A publicist for the Green Collection denied that it owns the Mark fragment.
Other New Testament scholars won't get a chance to study this gospel portion until it is published in a book about a year from now. They are admittedly skeptical, since the alleged fragment would be almost two centuries older than the current oldest copy of Mark.
"I won't believe it until I see it," said Simon Gathercole, editor of the Journal for the Study of the New Testament at Cambridge University in the United Kingdom.
Peter Head, a New Testament research fellow at Tyndale House, a British residential center for biblical research, is likewise eager to get a look at the fragment before rendering an opinion.
"Other claims for first-century dates for New Testament papyri have not been persuasive," he said. "Also, the approach that puts the 'announcement' before the scholarship is a style that doesn't always seem that bothered with making sure the scholarship is right."
Biblical scholars are increasingly frustrated with sensational finds, often announced during the Christmas and Easter seasons. Magazines, book publishers, and cable channels seem more interested in pumping up sales and viewers than in assuring that discoveries stand up under scholarly scrutiny.
Last year, metal codices that surfaced in Israel were touted as a possible Christian version of the Dead Sea Scrolls because they seemed to contain ancient Greek and Hebrew writing. The codices have since been dismissed as modern forgeries.
This year, a first-century tomb in the East Talpiot neighborhood of Jerusalem was touted in February as possibly the tomb of Joseph of Arimathea, related to another nearby tomb touted in 2007 as the tomb of the family of Jesus.
"The technology they used, with a remote robotic camera, was ground-breaking," said Andrew Vaughn, executive director of the American Schools of Oriental Research (ASOR). "But with regard to their theory, it's my assessment that there's zero percent chance that it's true."
As soon as the Talpiot tomb news conference was over, Vaughn appointed two scholars as guest editors on the ASOR blog for the month of March. They moderated blog posts by almost a dozen scholars—most quite critical of the Talpiot announcement. "It's just the appropriate way to do [scholarly scrutiny] now," Vaughn said of the blog strategy.
Steven Ortiz, a professor of archaeology at Southwestern Baptist Theological Seminary, says archaeologists and Bible scholars have become much more wary about announcing discoveries following a long antiquities fraud trial in Jerusalem. The March verdict largely exonerated defendants Oded Golan and Robert Deutsch, and most of the antiquities under scrutiny—such as the much-hyped James Ossuary—were not proven to be forgeries (yet not authenticated either). The message is clear.
"Any spectacular find now is always going to be questioned," Ortiz said. "The way the media hypes things, scholars are more aware that we have to have a stronger voice in the community—to jump into the debate itself."
So, given this scholarly antipathy to the growing trend of announcements before scholarship, why did Wallace jump the gun on the Mark fragment and six other New Testament portions he announced during a debate with Bart Ehrman at the University of North Carolina's Chapel Hill campus "I did not discover these papyri," he said. "I was permitted to make a public announcement about them when I debated [Ehrman] over the text of the New Testament."
Ehrman, a UNC professor of religious studies, has written several books questioning the textual foundation of the New Testament. He and Wallace have debated several times.
"His position, if applied to classical literature, would drive us right back into the Dark Ages," Wallace said. "Because we have on average about 1,000 times more evidence for the New Testament than we do for classical authors, in terms of literary remains."
Currently 127 portions of the New Testament on papyrus have been found; Greek manuscripts on parchment have also increased. Wallace's center, founded to search out and publish more ancient copies of the New Testament, has discovered approximately 70 new manuscripts so far.
So Wallace used the alleged new Mark fragment to make his point during the debate; but for New Testament scholars, it will be a long frustrating year until they get a look for themselves.
Related Elsewhere:
Previous Christianity Today stories on biblical archeology include:
Scholars Aim to Bust Archaeological Fantasies | Peer review can take years—but academic society says some claims can be dismissed in a few blog posts. (April 4, 2012)
Trial on Antiquities Fraud Ends, But Not the Controversy | Judge doesn't rule whether James ossuary is authentic, but acquits antiquities collectors on almost all charges. (March 14, 2012)
My Top 5 Books On Archaeology | Picks from Craig A. Evans, author of the forthcoming Jesus and His World. (March 27, 2012)
Archeology's Rebel: Bible in One Hand, Spade in the Other | Eilat Mazar is unafraid to claim archaeological finds of biblical proportions. (November 11, 2011)
Archaeology in Turkey: Major Finds in Asia Minor | But researchers say Turkish government is shutting them out. (October 27, 2011)
Scholars Doubtful About Metal Plate Documents' Authenticity | "More significant than the Dead Sea Scrolls"It's very unlikely. (April 1, 2011)
Have something to add about this? See something we missed? Share your feedback here.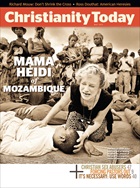 This article is from the May 2012 issue.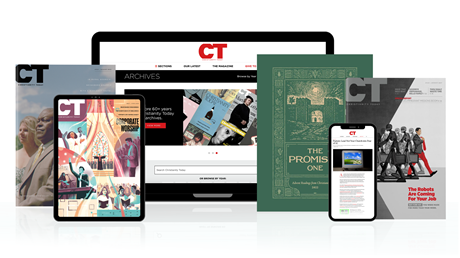 Annual & Monthly subscriptions available.
Print & Digital Issues of CT magazine
Complete access to every article on ChristianityToday.com
Unlimited access to 65+ years of CT's online archives
Member-only special issues
Subscribe
Sensation Before Scholarship: Gospel Fragment Tantalizes Experts
Sensation Before Scholarship: Gospel Fragment Tantalizes Experts