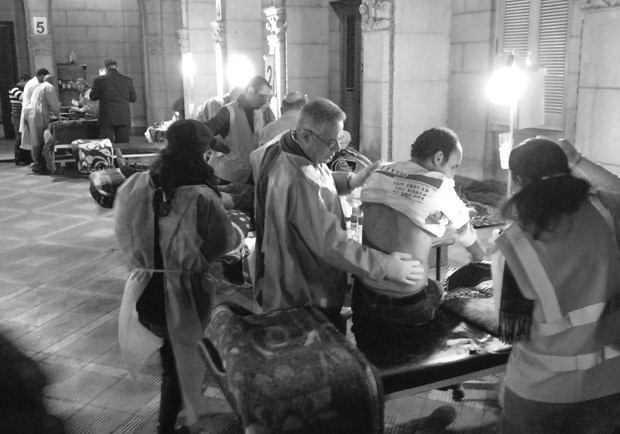 Image: Photo by Jeremy Weber
To see how Egypt's revolution has changed the lives of its 8 million Copts (Egyptian Christians), walk one block from its epicenter: Tahrir Square.
Pass between the effigies hanging from street lamps, past the ramshackle tents of demonstrators, and turn right at the graffiti-covered concrete blocks barricading the newly elected parliament and loathed police headquarters.
Here sits the largest evangelical Arabic-speaking church in the world—6,000-member Kasr El Dobara (KDEC). The sturdy white sanctuary, lined with tall stained-glass windows depicting New Testament stories of Jesus, is half full on the Sunday evening before the first anniversary of military dictator Hosni Mubarak's February 11 downfall. Attendance is low. Four days earlier, more than 70 soccer fans were massacred in the coastal city of Port Said. A short distance away, angry demonstrators clash with police.
Flanked by two Egyptian flags, head pastor Sameh Maurice preaches from 2 Peter. Just beyond the sanctuary's heavy oak front doors, volunteer doctors treat a wounded demonstrator on a metal cot. Church members used to share coffee and conversation in the open air of the tiled courtyard. Now KDEC runs a 24/7 field hospital for the wounded.
The service ends with the Lord's Prayer and instructions for members to exit through the church's back entrance—tear gas is in the air in front. A short time later, a wailing ambulance arrives, delivering six young men. One clutches his wrist; another reveals a back peppered with birdshot. Another will probably lose his eye.
Violence Strikes Home
The following night, the violence touches the church family. A KDEC teenager is shot near Tahrir. News spreads that someone kidnapped the daughter of a church member. Another member is found dead, murdered on his way home from the airport.
"Lord, let this be the pain of childbirth," prays Maurice. "Let the suffering bring life."
The graffiti covering downtown Cairo chronicles the elated optimism of the Egyptian revolution's early days. Spray-painted pairings of crosses and crescents abound. But today's headlines belie that peace and prosperity are near at hand.
A report by the Maspero Youth Union, a leading religious advocacy group, documents six violent attacks against Copts during the first year of the revolution, compared with fifteen during Mubarak's entire 30-year reign. The front page of Egypt's only Coptic newspaper, Watani, regularly reports incidents of "collective punishment" in which Christian families in rural villages are ordered to leave town in order to preserve the peace after an individual Christian's transgression.
Last week Copts protested in Cairo after a state security court in Minya sentenced 12 Copts to life in prison while acquitting 8 Muslims for their roles in a deadly April 2011 fight that killed several Muslims and destroyed dozens of Christian homes and businesses. And today Copts are facing blame for "betraying the revolution" after the first free presidential election in Egypt's history—despite more than a year of revolutionary activism—resulted in a runoff between two all-too-familiar choices: the old Mubarak regime vs. the Muslim Brotherhood.
Are Christians fleeing Egypt? Some, yes. Nearly every church can name a family that has emigrated. Many more families desire to follow suit but cannot.
But the closer one looks, an irony emerges. Coptic leaders report that a significant number of Christians, especially in rural or poor communities, do fear the future. But many of the most ardently Christian—former Muslims who now follow Christ and have the most to lose under an Islamist government—are the most eager to stay. They hold to their love of country—and to their belief in God's promise in Isaiah 19: "Blessed be Egypt my people."
One case study is a Muslim-background believer turned human-rights activist who fancies himself the Christian version of Che Guevara. Bleary-eyed from demonstrating in Tahrir until 2 A.M. the night before, he is realistic about the increasing risks facing converts as Islamists gain political power.
Counting the Cost: In Cairo, Copts mourn the deaths of more than 25 Christians in the so-called Maspero Massacre last October. To date, no one has been charged in the killings.
"We [converts] could be the first people to be killed," said the activist, who asked for anonymity. "We are the rust in Islam that is corroding the walls. We are the threat."
But rather than seeking the first opportunity to leave Egypt, he and others like him choose to stay and exert influence behind the scenes. "Doctors stay in medicine; politicians stay in politics; advocates stay in advocacy," he said. "The salt put in warehouses will just go stale. The salt needs to be in the food."
Thus "Che" sees a silver lining in Egypt's lack of progress to equalize conversion laws. "Maybe God meant that our ID cards were not permitted to change because we can never be forced to leave—our IDs say Muslim not Christian," he said. "I believe this is the grace of God. I would be feeling sorry if I had changed my ID; I would have lost many opportunities [for influence]."
A host of new Christian movements have sprung up since the revolution. Their strategies to not merely survive but thrive in the new Egypt are not clever political schemes, but rather foundational Christian principles: engaging society, growing the church, loving neighbors and enemies (often the same), and seeking church unity.
Church Beyond the Walls
Egypt's Muslim majority has historically known very little about Copts beyond media stereotypes. But many Coptic leaders say the revolution brought the Egyptian church outside of its walls—both literal and metaphorical.
As a result, Copts enjoy a newfound publicity and respect among Egyptian media and institutions. Days before Mubarak resigned, 50 evangelical leaders issued a strong public statement supporting the revolution. "We were the only church to do this," said Andrea Zaki, vice president of the Protestant Churches of Egypt. "This gave us [evangelicals] strong credibility with Islamists."
Copts have also earned newfound respect at street level. Mina Daniel, an Orthodox youth killed during last October's Maspero Massacre, has become an iconic figure among revolutionary youth. More than 25 Copts died in front of the state TV station as they protested church burnings. Many who died were killed after military vehicles ran over them. "Mina Daniel" is chanted during street protests, and red flags bear his likeness. "I never thought I could love a Christian guy," says a Salafi activist in a YouTube video. "[But] I learned that not only Muslims are ready to die for their country."
KDEC evangelist Fawzi Khalil represented Coptic Christians in Tahrir Square the Friday after the "Day of Rage" that ignited the revolution on January 25, 2011. For one hour before the regular noon call to prayer, he led a massive crowd of hundreds of thousands of Muslims in Christian songs and prayer. It was an extremely rare televised public display of Christian faith in Egypt.
'If Christians would like to continue in this country, they can't remain in the churches.'—Andrea Zaki, Protestant Churches of Egypt
"Fear shot through my body because … the government or someone might shoot me if they don't like what I say," said Khalil. "But I thought, For such a time as this … the church has a chance to speak."
He used the public pulpit to spread peace and blessing. "I pressed the boundary little by little," said Khalil. "First I mentioned God; then I mentioned Jesus." He felt many biblical statements would resonate with the crowd. He focused on the promise in Isaiah 61 of freedom for the captives.
Khalil said KDEC now engages with Muslims every day. The church hosted a memorial service for martyrs of the revolution, and invited thousands of Salafis to enter the church to cleanse themselves before prayers in Tahrir.
The church's field hospital is not only the revolution's largest; it also serves as a powerful symbol of unity, with evangelical and Orthodox doctors working alongside Salafi and Muslim Brotherhood colleagues. "This changes [Muslims'] minds as to what a church is," said Khalil. "They see that Christian people are good. We smile. We are human."
A Muslim ophthalmologist volunteering at the field hospital explained how she had seen dozens of patients with ruptured eyes, instead of her usual one per week. "These patients need psychological care, but we doctors need psychological care too," she says. "We are traumatized. I feel we are here not only to take care of the patients, but to take care of each other." A nearby pastor offers to pray with her. She is shocked but assents, and starts to cry through her red-rimmed glasses.
"The revolution has pushed local churches outside their walls to engage society in a wider way," said Zaki. Today, a Heliopolis church works with families of the revolution's martyrs. A Nasr City church hosts joint breakfasts and garage sales with a nearby mosque. A church in Nag Hammadi formed a coalition of Muslims and Christians to run for parliament. He says there are hundreds more examples.
"If Christians would like to continue in this country," said Zaki, "they can't remain in the churches."
Erasing Fear
Copts compose about 10 percent of the 80 million Egyptians crammed into just 5 percent of the desert nation's land—the narrow arable stretch along the Nile River and its delta. Thus, growing the church through evangelism is not just a biblical mandate but also a survival strategy.
Tending the Injured: At Kasr El Dobara, volunteer professionals treat pro-democracy demonstrators in February. During the 2011 revolution, 846 Egyptians were killed and 6,000 were injured.
Yet the greatest obstacle to sharing the gospel with Muslims is not government restrictions on religious freedom, said Tharwat Wahba, missiology professor at the Evangelical Theological Seminary in Cairo, the largest and oldest seminary in the Middle East. Instead, it is the heritage of fear created over 14 centuries under Islamic rule.
"The greatest obstacle [is] the wall of fear," he said. "We need to break this wall."
More religious freedom is not the first item on Wahba's wish list. "We have yet to stretch ourselves to the [existing] limit," he said. When prisons opened after the revolution, thousands released were Salafis or Muslim Brotherhood members jailed because of their faith. "How many Christians were jailed because of evangelizing their faith? None. We didn't use the freedom we had because of fear," he said. "The pressure inside the church is more than the pressure outside the church."
Wahba, whose seminary is hosting 250 students this year, sees three strategies to meet the evangelism need in Egypt:
• Empower and encourage the nearly 100 rural churches unable to afford pastors because younger generations keep moving to Cairo or Alexandria in search of better opportunities. "The church is not dying—it is moving."
• Plant churches among these urban transplants. Wahba knows of 150 groups that need help finding leaders, organizing legally, purchasing land, and building churches.
• Plant churches intentionally in areas where Christians are not but should be, such as the Red Sea coastline. "If we don't start a church today, we will never have one."
Today mass media—whether televangelist Father Zakaria Botrus or influential Christian satellite broadcasting—and dreams in the night produce far more converts than personal evangelism. Few are willing to risk the consequences, said Khalil. Others have trouble loving their Muslim neighbors after years of mistreatment.
"If we go one by one, we will evangelize Egypt in 80 million days," said the KDEC evangelist. "If we focus on mass media and dreams, we have to rely on divine intervention."
Today's converts meet weekly in cell groups. KDEC gathered more than 60 such groups last Christmas. "We are able to do this today with hundreds," said Khalil. "The question is, what are we going to do when we have thousands? That day is not far away. Revival is coming regardless of what is going to happen with the revolution."
Love First
In the interim, Copts live with the daily reality of their minority status. In Upper Egypt, south of Cairo, this situation exposes Copts to sectarian clashes.
One solution to these tensions may lie in the approach of Father Yu'annis, an Orthodox priest in the Upper Egypt village of Maghagha. He said his family tree has produced priests for 27 generations. He has 33 years under his own belt, with a beard and belly to match. Training and experience have led him to one strategy for peace: love of neighbor.
Yu'annis says his village of 200 Christian families living among 1,200 Muslim families enjoys harmony. "The Muslims where I'm from love us because we have loved them first," he said. He visits them for holidays. He donates bags of cement when a mosque needs building. He even helped a Salafi sheik campaign for parliament this spring.
Yu'annis says he has successfully built or expanded 32 churches over his career. The secret: Don't start by pursuing government permission or sufficient funds. Both are moot if neighbors are not on board. "Love the Muslims first and then they will stand with you in building the church," he said. "Nothing else will work."
One longstanding approach by Copts to demonstrate Christian love of neighbor has been providing social services such as education. The evangelical Synod of the Nile's General Secretariat of Schools celebrated its 100th anniversary last year. Today, it operates 22 kindergartens through high schools nationwide, educating more than 30,000 Christian and Muslim students.
Many graduates now hold positions of influence in Egyptian academia, business, media, and government. "The attitude of our [Muslim graduates] toward Christians is totally different from many other Muslims'," said general secretary Mohsen Mounir Rizkalla. "They see Christians are not enemies."
The synod has partnered with Zaki's Coptic Evangelical Organization for Social Services to create a colorful children's curriculum that teaches concepts such as equality, citizenship, peace building, and conflict resolution. The hope is such training will balance any rising fundamentalism in homes.
"Children are the future," said Rizkalla. "We can't change the parents' minds, but we can change the kids' minds."
Unity from the Bottom Up
All Copts trace their heritage to the apostle Mark, founder of the first-century church in Alexandria. But for two centuries, the Orthodox—who number 90 percent of Copts—have dismissed Coptic Protestants as sheep stealers. (Most initial converts came from Orthodox families.) In turn, Protestants have dismissed the Orthodox as self-preservationists. But today, more Copts thirst for unity.
'Revival is coming regardless of what is going to happen with the revolution.'—Fawzi Khalil, church evangelist
This ecumenical movement is driven not by clergy but by laypeople. "The Lord is using the people of the congregation more than the leaders," said an Orthodox evangelist who requested anonymity. He talks eagerly about how interdenominational prayer meetings that laypeople initiated climaxed last November, when an estimated 50,000 Orthodox, Protestant, and Catholic Copts gathered at Cairo's famous cave church, St. Samaan the Tanner. They prayed until sun-rise.
The service, broadcast on Christian and secular TV channels, is believed to be the largest public gathering of Christians in Egypt's history.
"Many churches criticize us, but we see it as a divine mandate," said the evangelist. "We denominations had moved away from each other …. We [should be] different fingers, but one body with the same lifeblood."
Even tragedies have furthered the desire for unity. An evangelical Copt who survived the Maspero massacre describes how fellow protesters next to him were crushed by military vehicles. The experience traumatized him. But he sees a silver lining. "Maspero minimized the distance between denominations, because who was targeted was not denominations but us as Chris tians," he said. "[And] if the country keeps going in an Islamist direction, this will unite us more than ever before."
There is another, less visible example of emerging Coptic unity in Cairo's largest slum. Past the famous City of the Dead, where the poor live in mausoleums, and below the Citadel fortress towering upon the sandstone cliffs on the city's eastern edge, lies Manshiyet Nasr.
This maze of ramshackle brick and concrete canyons is home to the zabbaleen: descendents of Christian subsistence farmers who emigrated from Upper Egypt in the 1940s. For generations they have made their living recycling Cairo's trash.
Winding through the narrow dirt streets lined with tiny shops, pedestrians, and dumpster-sized bundles of trash, one reaches the former site of a large compost factory, now a garden of rare Egyptian trees. This is the set piece of the Association for the Protection of the Environment (APE), launched by wealthy Orthodox Copts in 1984 to help the zabbaleen improve their commerce, health, and education.
The zabbaleen, still reeling from a forced government culling of hundreds of thousands of pigs—a key source of income—in 2009, blocked the nearby Autostrad thoroughfare last March to protest a church demolished in Upper Egypt. This angered Muslim drivers and led to fighting which killed 13 and injured dozens. Women trained by APE in first aid treated the wounded.
Many zabbaleen are anxious about their future, explains Syada Griess, a former parliamentarian who today serves as APE's president.
The Coptic business community is working through APE to teach the garbage collectors their rights, register them to vote, and get them to the polls.
Griess, wearing a red wool jacket and colorful scarf the day before Valentine's Day, estimates 80 percent of the 60,000 zabbaleen participated in the parliamentary elections. "I tell them don't be afraid," she said. "The worst thing you can do is to stay silent."
Copts helping empower other Copts is the foundation of the new models being tested as Christians seek to shape Egypt's future. Many models are youth-driven—a significant shift from the days when Copts relied on their church leaders, such as recently deceased Pope Shenouda, to mediate their needs and concerns with Mubarak's regime.
Different Approaches
One charismatic leader of youth-oriented change is Father Philopater. Soft-spoken with a long, narrow beard and a slim frame under his black vestment, the busy priest gives an interview in his gray Hyundai sedan as he drives through rush-hour traffic from the backdrop of Giza's pyramids to the wealthy Nile island neighborhood of Zamalek.
Philopater was confirmed as an Orthodox priest 13 years ago. But he has temporarily put aside his duties at a 10,000-member congregation in Giza in order to advise the Maspero Youth Union. "My presence is only to correct for the past," he said. "We had taught [youth] to be quiet. Now we need to teach them to demand their rights."
The union is one of the largest opposition movements advocating for the rights of Copts. Today it counts 100,000 members, mostly Christians ages 20 to 35, but also Muslim and secular youth.
Researchers estimate that 50 percent of Egyptians are under 25—a staggering 90 percent of whom are unemployed. Philopater advises these youth because he believes their voice is more important than the church hierarchy right now.
"The youth have taught us the lessons of age. Before we would accept [discrimination], but the youth have chosen to reject the suffering situation that we have," he said. "I stand with them, because maybe they will find the solution to our problems."
Another new model is Salafyo Costa, a group of primarily Salafis and Orthodox Copts attempting to build bridges from opposite ends of the religious spectrum. More than 110,000 Egyptians have joined their Facebook group and exchanged 70,000 posts and counting.
One Monday evening, the leaders met in a Zamalek cafe named No Big Deal—an apropos title given their goals. Mohammad Tolba, 33, is an observant Salafi. Bassem Victor, 35, is an observant Orthodox. They met in Tahrir Square and became friends because they have a common enemy: the military.
They share the view, common among youth, that Mubarak relied on religious conflict to maintain control. So they have been intentional to build bridges. Media images of Christians guarding Muslims during prayers in Tahrir Square, and Muslims then guarding praying Christians in turn, reflect this.
Interfaith efforts are often accused of watering down both sides in order to reach a lowest common denominator. Salafyo Costa is trying a different approach.
"We are very clear that we are not one," said Tolba. "According to my beliefs, [Victor] is going to hell. And according to his beliefs, I am not going to heaven. We are different, and we have to learn to live together."
Tolba and Victor would love for the other to share their faith, but feel that evangelism can be left to other venues. They focus on dispelling stereotypes through joint community development projects.
Salafyo Costa's first event was a soccer match between Salafis and Orthodox, which mercifully ended in a 6-6 tie. The group has distributed blankets to the poor and made comedic movies. Victor has spoken on the most prominent Salafi TV channel and addressed 1,200 Salafis at a religious conference. "There should be more Christians doing this," he said. "We are trying to make a very small model of Egypt."
Above a busy row of Cairo bookstores, Watani reporter Nader Shukry works at a scuffed wooden desk crammed with three others into a small second-story office with pale green plaster walls. Dressed in a black wool sweater and sporting a large silver watch on his wrist, the 33-year-old journalist explains why he is staying and fighting.
"I have a visa to America; I could go to the U.S. whenever I want," he says. "But I love Egypt very much. And as a journalist, I can't leave these others who don't know how to defend themselves when I have the tools to do so.
"This will be an Islamist period, no question," says Shukry. "We just have to hope that it will pass soon."
"Che" the convert-turned-activist agrees, but sees the coming days as a blessing in disguise. "I am glad we are moving into an Islamist era, because [Egyptians] are like Doubting Thomas; we don't believe until we see and touch," he said. "People believe [political] Islam is the best, but they need to be freed of this idea. Entering this era will be a chance to be freed from this illusion."
The coming year will be critical for Copts. "The future of Egypt is not sitting in our chairs and feeling optimistic or pessimistic," said Zaki. "We need to work very hard.
"Fourteen hundred years ago, Christians were able to adapt [to Islamic rule] and continue in Egypt. We need to adapt to our new situation," he said. "We want to move from a survival strategy to a victorious church that is free to remain, worship, and serve."
Jeremy Weber is news editor at Christianity Today.
Related Elsewhere:
Previous Christianity Today coverage of Egypt includes:
What Egypt's Leading Islamist Presidential Candidate Thinks About Christians | An exclusive interview with former Muslim Brotherhood leader Abdel-Moneim Abol Fotoh. (April 23, 2012)
Why Pope Shenouda's Death Matters to Egyptian Protestants | The Coptic 'pope of the Bible' was controversial yet beloved. (March 19, 2012)
Christians Killed, Injured in Arab Spring Fallout | The bloodiest day since Egypt's uprising was caused by a peaceful Christian protest. (October 10, 2011)
Behind Egypt's Revolution | Away from news cameras, Christian, Muslim youth rediscover common ground. (March 7, 2011)
The Muslim Brotherhood and the Gospel of Christ | Why Egypt's Christians might actually be safer if the Muslim Brotherhood were a part of the ruling government. (February 11, 2011)
Have something to add about this? See something we missed? Share your feedback here.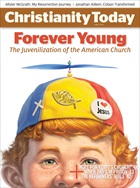 This article is from the June 2012 issue.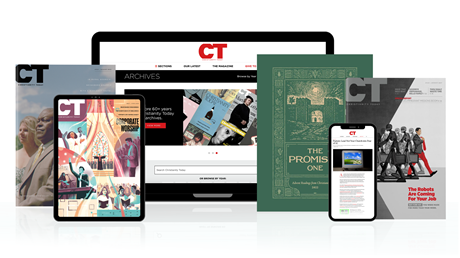 Annual & Monthly subscriptions available.
Print & Digital Issues of CT magazine
Complete access to every article on ChristianityToday.com
Unlimited access to 65+ years of CT's online archives
Member-only special issues
Subscribe
The Fight for Egypt's Future
The Fight for Egypt's Future