Polygamy ban allowed to restrict religion
CANADA The Supreme Court of British Columbia upheld the majority of Canada's ban on polygamy. The court acknowledged that the law infringes on religious freedom, but ruled the harm polygamy causes to women, children, and society justifies the infringement. The case came after repeated but ultimately unsuccessful efforts to prosecute members of the Fundamentalist Church of Jesus Christ of Latter-Day Saints.
Stem-cell news encourages pro-lifers
The first U.S. government–approved tests of embryonic stem-cell therapy for humans ended suddenly in November. Geron Corporation announced it would switch its research focus to cancer therapies that promise a better return on investment. Meanwhile, the Vatican endorsed research using adult stem cells, hosting a conference in November with U.S. biotech company NeoStem to discuss the results. The Holy See has invested $1 million with the company.
Relying on God's protection ruled constitutional
A Kentucky state appeals court ruled that a state law declaring dependence on God for protection is constitutional. The mandate requires Kentucky's Office of Homeland Security to publicize God's protective powers in its agency training and educational materials. It was struck down in 2009 by a circuit judge after a group of atheists argued that the mandate endorses a religion. The appeals court overturned that decision, saying the use of "Almighty God" refers to religion in a general way.
InterVarsity Press acquires Biblica Books
InterVarsity Press (IVP) has purchased Biblica Books, the publishing branch of Biblica Worldwide. The decision came after Biblica, formerly IBS-STL, decided to focus solely on Bible translation, publishing, and distribution. IVP will gain 200 titles from Biblica, including the popular Operation World prayer guide. The new line of books at IVP begins in March. Biblica is also in the process of selling off STL Distribution North America, saying retail services no longer fit its mission.
Christians need permission to read Bible
BURMA Officials in Kachin state are now requiring all Christians to request permission to hold events such as Bible studies, Bible reading, Sunday school, prayer, and fasting at least 15 days in advance. Burmese churches were already required to ask permission for events other than Sunday services. Military attacks against Christians in Burma are on the rise, particularly in Kachin, where most of the Christian minority is located.
FCC drops ministry exemption on captions
The Federal Communications Commission has rescinded its closed-captioning exemption for religious broadcasters. The Telecommunications Act of 1996 required television broadcasters to provide closed captioning for hearing-impaired viewers, but the FCC gave an automatic exemption to small- and medium-sized religious broadcasters. Organizations representing the deaf and hearing-impaired filed a complaint with the FCC, arguing the exemption was too broad because it did not require proof that closed captioning would cause undue financial burden. Affected broadcasters were given 90 days to comply or to re-apply for another exemption by demonstrating financial need.
Georgia schools show Baptist divergence
Two recent decisions by colleges related to the Georgia Baptist Convention (GBC) highlight a growing divergence in Baptist schools' decisions to retain their denominational identity. Shorter University adopted a lifestyle statement on sexual ethics, alcohol, and a promise to "be loyal to the mission of Shorter University as a Christ-centered institution affiliated with the [GBC]." A few days later, Mercer University changed its personnel policies to grant tuition waivers and health benefits to partners of homosexual employees. In 2005, the GBC gained control over trustee selection at Shorter after the college attempted to sever ties with the convention; in 2006, the convention revoked its funding and relationship with Mercer.
Catholic group fined for holding Mass
CANADA The city of Montreal, Quebec, fined a Catholic lay group for holding Mass in a municipal building it rented for the occasion in 2009. The fine came seven months later, as the city found out the meeting contained "prayer, religious song, and religious celebration," which were expressly barred in the rental agreement. The Catholic group is challenging the fine on constitutional grounds. Observers note that the case further illustrates the increasing scrutiny of public religious displays in the once heavily Catholic province. Recent proposed legislation would prohibit civil-service workers from wearing "ostentatious" religious symbols and require those receiving and giving public services to have their faces uncovered.
Baptist Times closes its doors
GREAT BRITAIN After 156 years, the Baptist Times, a weekly newspaper for British Baptists, ceased publication at the end of 2011. Declining circulation and advertising sales forced the paper to rely more heavily on funds from the Baptist Union of Great Britain; the union voted in July to end its financial support. The communications department of the Baptist Union will relaunch the title as an online-only publication this spring.
Authorities delete text ban on 'Jesus Christ'
PAKISTAN Mobile service providers have postponed implementing the Pakistani telecommunications authority's new censorship guidelines on text messages. Government authorities said the list of more than 1,500 banned English and Urdu words was not meant to be made public until after consultations with cell phone companies in the country. Outcry arose after the order, allegedly part of an attempt to block spam messages, went public. Among the words on the list were obscenities, "flatulence," "tampon," and "headlight." "Jesus Christ" was also on the original list, but has allegedly been removed. The penalty for using the words is unclear.
Nurses sue over abortion policy
A dozen nurses filed a federal lawsuit against the University of Medicine and Dentistry of New Jersey after it announced last fall that its hospital staff would be required to help abortion patients before and after the procedure. The nurses claim the decision discriminates against those who morally object to abortion. Hospital representatives said the required care would be the same as for patients undergoing any other procedure, making the requirement nondiscriminatory.
Archbishop wants evangelicals monitored
SRI LANKA The Catholic Archbishop of Colombo has asked the Sri Lankan government to form a committee to monitor evangelism. He alleged that evangelical groups are forcing rural Buddhists and Catholics to convert by offering money or making threats. Some Catholics in Sri Lanka questioned the move; they criticize evangelical churches for their "aggressive proselytizing" but are hesitant to ask the government to get involved. Evangelicals have denied the charges of forcing conversions.
Copeland loses suit against online critic
An arbitration panel ruled in favor of the owner of a website targeting televangelist Kenneth Copeland and his ministry (KCM). The site, KennethCopelandBlog.com, is maintained by former KCM pastor Rich Vermillion, who regularly criticizes Copeland and calls for his repentance. Copeland argued that the domain name was potentially misleading and that its purpose was to disrupt his ministry. The panel ruled that the site's content made clear it was a criticism of Copeland, not a site containing the televangelist's personal opinions.
City rescinds fine for home Bible study
The California couple fined for hosting a Bible study without a permit has dropped a lawsuit against the City of San Juan Capistrano. The city will reimburse Chuck and Stephanie Fromm and re-examine its permit rules for religious meetings in residential areas.
Related Elsewhere:
See Christianity Today's news section and liveblog for more news updates.
Have something to add about this? See something we missed? Share your feedback here.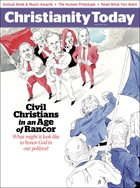 This article is from the January 2012 issue.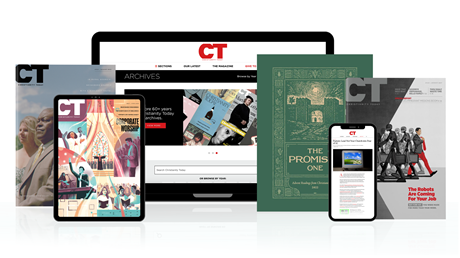 Annual & Monthly subscriptions available.
Print & Digital Issues of CT magazine
Complete access to every article on ChristianityToday.com
Unlimited access to 65+ years of CT's online archives
Member-only special issues
Subscribe
Corporation Switches to Adult Stem-Cell Therapy, Copeland Loses Suit, and More
Corporation Switches to Adult Stem-Cell Therapy, ...