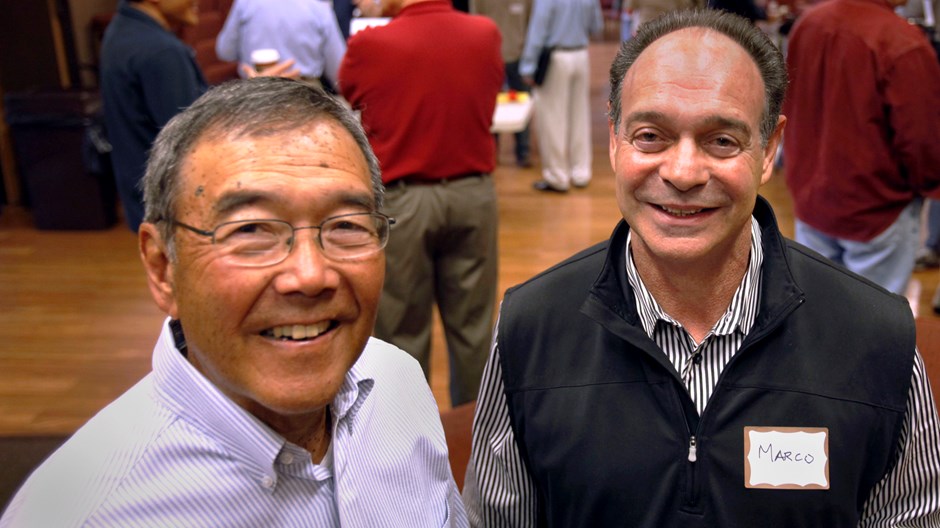 Image: Gary Fong / Genesis Photos
The U.S. unemployment rate dropped in late 2011, but the decrease was misleading. The U.S. Department of Labor didn't count more than 1.1 million jobless people who were classified as "discouraged workers": those who were willing and able to work but did not seek employment during the previous 30 days. Such discouragement has many roots. Their employers might have eliminated jobs due to belt-tightening or moved jobs overseas to cut labor costs.
Research shows that discouragement often grows the longer a worker is unemployed. Such individuals begin to spend less time each month looking for a new job. Dan Coffey, an outplacement expert who previously led the jobless ministry at Christ Church in Oakbrook, Illinois, said, "We fail to realize there is a grieving process involved—denial, anger, bargaining, acceptance. People who go through unemployment need to go through that." Job loss is considered one of the top 10 most stressful life events.
The needs of the discouraged worker are complex—which is where local churches can step in. "The church has a unique and wonderful role to play. The church provides spirituality and emotional support that can cut through the anxiety and the depression and give people hope," said Steve Murata, a leader of Menlo Park Presbyterian Church's Career Actions Ministry (CAM). Unlike secular agencies, the church can help people see their true worth in Christ, give them a new sense of purpose for their work lives, and re-energize them for the job search process.
Pastor Todd Augustine oversees College Church's career ministry in Wheaton, Illinois. He said that during long-term unemployment, people want to see immediate results after attending a job ministry or career fair, which makes it easy for them to become more discouraged.
"We try to keep our emphasis on a spiritual dimension rather than just a pragmatic dimension," he said. "The truths that we speak to are always applicable to life whether you're employed or unemployed, whether you've found the job or gotten the interview."
Designed for Work
In recent years, Christian scholars have reflected in fresh ways on a theology of work. It can be devastating when people are unable to engage in meaningful labor. "It's perfectly natural to be ill at ease about becoming unemployed and to be frustrated and anxious," Ben Witherington, author of Work: A Kingdom Perspective on Labor, told Christianity Today. "I don't think that most Christians have thought seriously about what the Bible says about work."
When the vision of work is not rooted in Scripture, people fall back on a lesser notion: the perfect job. "Christians have associated vocation with job," said Gene Veith, author of the 2002 book God at Work, noting that job is a secular word, while the word vocation has rich theological meaning.
Vocation is defined as God calling us to serve and love our neighbors. This is something one never loses, Veith said. According to the Reformers, Veith said, there were three vocations: the family, the church, and the state. A paying job is only one aspect of the family vocation.
"We invest so much of the meaning of our lives in our jobs," said Veith, provost and professor at Patrick Henry College. "That's our identity, that's what gives our life reason, that's why we get up in the morning. When that is taken away, we feel purposeless. That mindset has led us to neglect our other vocations and callings."
At Menlo Park Presbyterian, the CAM program helps participants rebalance their lives and grasp the biblical perspective on work.
Susi Burt, who participated in CAM, told CT that her six months of unemployment in 2010 were "scarring." Looking back on how former coworkers acted around her, Burt said it was like having a disease. "It's hard for them to talk to you because they think it might spread," she said. She was constantly worried and stressed.
"When I die and go to heaven, I'm going to say, 'God, what the h--- was that about?' " Burt laughed. "Why did I have to go through that?"
Yet through CAM, Burt learned how to balance work along with other parts of life. She is happy at her new job and able to focus on graduate school and seeing friends.
Unemployment can easily have negative repercussions. With guidance from the church, people can start building a stronger, healthier foundation for their attitude—and expectations—regarding work.
Opportunity in a Crisis
Menlo Park's program dates to 2009, when California's unemployment rate peaked at 12.2 percent. The San Francisco Bay area—particularly Silicon Valley, full of educated professionals—was hit hard. Local programs for the jobless were overwhelmed by the demand. State programs had a six-month waiting list just to attend a basic seminar on job-seeking skills.
At that time, a handful of members at Menlo Park Presbyterian realized their church needed to take a more active role. The state had recorded its highest rate of joblessness in 70 years and was unprepared to address the size of the problem.
CAM leader Marco Rosa, vice president of human resources at MAP Pharmaceuticals, told CT that the program now has an online community of over 2,800 people. The church provides large group meetings at its Mountain View campus two Saturday mornings a month for attendees to network and hear speakers on practical issues like résumé writing.
The program emphasizes groups called Success Teams. Murata, who leads one of the teams and coordinates small groups, said that about a dozen such groups meet weekly. "Getting people out from their isolation, they have an opportunity to express their frustrations and concerns and depression," he said. "They find sympathy and support from the other folks in the group." CAM's approach and model have proven so influential that leaders say every church, regardless of size, should have a job ministry tailored to meet local needs.
A program in Michigan expanded the single church-based ministry model to incorporate a network of churches. About three years ago, six Detroit-area churches partnered to create Eastside Take Control (ETC), which assists people in job transition.
ETC integrates practical help with intensive relational support and online resources such as LinkedIn and Yahoo! There are online job postings and discussion groups. Three times a week, ETC hosts opportunities for face-to-face connections:
• A general community meeting to network with fellow job seekers.
• "Digging Deeper" meetings to discuss emotional aspects in a small group or one-on-one setting.
• Small-group accountability meetings for job seekers.
All three meetings aren't mandatory, but they do work in concert. "It's easy to show up to meetings and hang out with fellow job seekers and feel as though you're doing what you need to do," said Ben Van Arragon, pastor of First Christian Reformed Church of Detroit and host of the Digging Deeper meetings.
"What often stands in the way for people in the job search isn't their qualifications. It's the way they feel about themselves and their job loss," said Van Arragon. In talking through the underlying emotions of job loss, people are able to let go of some of the negative feelings as they approach interviews and write résumés.
In suburban Chicago, Mark Neal, an online marketer, is developing his story of joblessness into a book, The Confused Job Hunter's Map to Success. He said the job-search process was "extremely dehumanizing …. Find someone who can sit down with you and say, 'Here's step one, here's step two,' then keep you accountable—that is probably the most helpful thing."
"I look back at the path I took to get to where I am. And I think there was a plan. For the first time in my life, I feel like I'm where I'm supposed to be."
A California architect, Chandler Eason, said that despite frustrations during his 12 months of unemployment, he found he was able to focus more on spiritual matters and self-improvement.
Eason compared unemployment to a roller-coaster ride, noting that during his eight months in a CAM small group, people were at different parts of the ride. "It was great that we could support each other. As you were going down, the people who were going up could tell you, 'You're going down now, but where I'm at right now, it's better. It's a long ride, but God provides and you just have to hang on.' "
Eason recognizes that having a job again doesn't mean the ride is over. "Life itself is a roller coaster. Right now it's going up. If I have to go back down again, if I get laid off again, I know God will provide something else."
Putting It Together
Leaders of these programs have discovered they have a chance to minister to nonbelievers who fit the discouraged worker profile.
People can go to many places to search for jobs. But they cannot always find the emotional support needed for the process. Of the average 110 attendees at Menlo Park's Saturday morning meetings, over a third are unchurched. Murata said, "It lifts their spirits. They understand that there is a framework or organization that can provide some of the emotional and spiritual pieces that are missing from secular job-seeking aid."
For most people, a season of unemployment is temporary. If the church reaches out to nonbelievers, they begin to grasp the difference between job and vocation, which gives them a sense of God's direction and plan. "Where God puts us is not necessarily where we want to be or where we think we should be," Veith said. "You would like to serve in a spectacular way with everything going for you, but now you're doing something that you feel underqualified for. Well, this is where you're assigned. Serve here."
That sense of God-given call can motivate a discouraged worker to move forward.
Elissa Cooper is assistant editor at Christianity Today.
Related Elsewhere:
Previous Christianity Today articles on the economic crisis include:
Evangelicals Hold Pessimistic View of the Economy | A recent poll suggests the dire outlook may be attributed to more than just religious views. (September 12, 2011)
The Purpose-Driven Job Hunter | Richard Nelson Bolles on discerning God's will when facing unemployment. (September 2, 2009)
Career Counseling in Church | More congregations launch job-search programs for the unemployed. (September 2, 2009)
Saving Souls for Less | Recession leads evangelistic ministries to shift to lower-cost methods. (February 19, 2009)
Have something to add about this? See something we missed? Share your feedback here.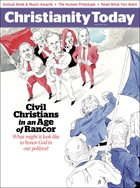 This article is from the January 2012 issue.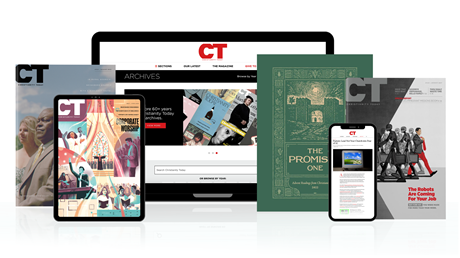 Annual & Monthly subscriptions available.
Print & Digital Issues of CT magazine
Complete access to every article on ChristianityToday.com
Unlimited access to 65+ years of CT's online archives
Member-only special issues
Subscribe
Blessed Are the Jobless: How Ministries Aid the Unemployed
Blessed Are the Jobless: How Ministries Aid the Unemployed