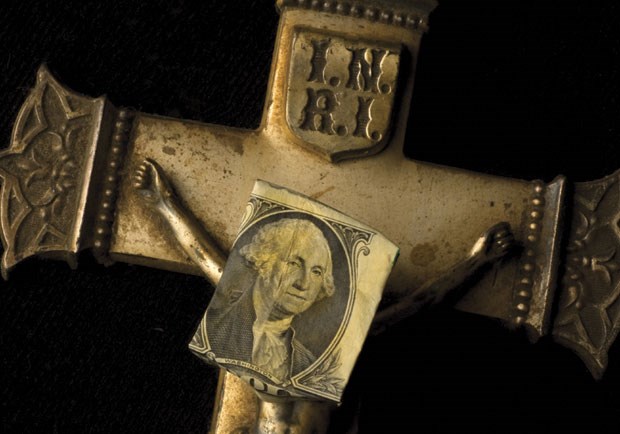 It begins with a seemingly sincere offer of help from a trusted, Jesus-loving voice. But the conversation always dead-ends in perdition.
Case in point: The New Covenant Christian Center, a Seattle-area independent church, was the setting where a tragically familiar Ponzi scheme took root in 2003. The scheme's organizer offered to double or triple invested money in a matter of weeks through an overseas trading program. In total, 24 church members handed over $1.6 million until law enforcement intervened in 2011 as the fraud collapsed. Who was that trusted voice behind this Ponzi? Anthony C. Morris, the pastor.
In recent years, Ponzi frauds that prey on the naïve, innocent, and trusting have lost billions. The Madoff Ponzi's price tag alone was $20 billion. In these schemes, the organizer offers a high return rate at low risk, but in reality he pays existing investors with funds collected from new investors.
Prosecutors have uncovered more financial fraud in church networks than they ever imagined. "It took the financial downturn. Money was drying up—the new investors were not coming in, so Ponzi schemes collapsed," IRS Special Agent in Charge for Criminal Investigations Ken Hines told Christianity Today.
Hines, based in Seattle, has helped expose Ponzis for more than 20 years. He has seen first-hand how the church environment has proven to be an ideal context for affinity fraud. "When you go to church, you don't expect to get lied to or deceived or manipulated into losing your life's savings."
The New Covenant Ponzi was no isolated event. The stain of fraud that may have started in the pew has now spread to the pulpit. More pastors, elders, and other spiritual leaders are engaged in or endorse investments that later turn out to be Ponzis. Unfortunately, there are too many examples to cite. Here are three:
In the Ukraine, Nigerian megachurch pastor Sunday Adelaja faces a civil suit that he took a leadership role in the $100 million Kings Capital fund, which turned out to be a Ponzi. There are hundreds of victims.
Under the sponsorship of pastor Eddie Long and New Birth Missionary Baptist Church near Atlanta, lay minister and business executive Ephren Taylor persuaded church members to invest in City Capital Corp. for a "guaranteed 20 percent return." But investors, who have filed suit alleging a Ponzi scheme, may have lost more than $1 million.
A federal judge in Portland recently sentenced a former preacher, Johnny "Mickey" Brown, to almost 11 years in prison for a Ponzi fraud in which he misused the credit cards of mostly elderly church members and others. Losses may exceed $4 million.
The sickening net effect of fraud puts a dark cloud over pastors and other leaders in local churches. Very few pastors will ever become certified financial planners. The issue is honesty and integrity, not investment advice per se. If a faithful church member cannot trust his or her own pastor, whom can they trust?
This is why when it comes to investment advice (not advice about the family budget or paying off your credit card debt) a pastor should stay two steps away from any investment plan under discussion. At the practical level, that means no endorsement or involvement of church or personal funds. Remove all appearances of conflict of interest so that public trust can thrive.
Pastors can also help church members use unbiased third parties to evaluate investments. We should be skeptical of returns exceeding 8 to 12 percent annually and avoid secretive or highly exclusive investments.
The sickening net effect of fraud puts a dark cloud over pastors and other leaders in local churches.
Nearly one quarter of today's Ponzi schemes exploit friendships and mutual interests. When a church community is defrauded, the ripple effects are deadly. Agent Hines said one fraud in San Diego "devastated that church community, broke that parish up—financially, emotionally, and spiritually."
Hines said many people who operate these frauds have no criminal record, not even a speeding ticket. He has no trouble pointing the finger at the human heart as an underlying cause. "What kicks in is the greed factor," he said. "Good people go bad and it's always the greed factor or self-preservation. It clouds their judgment."
The spate of pastor-endorsed Ponzi schemes adds to the other pastor and priest scandals that have been in the news in recent years. Unfortunately, we're in a time when even honest pastors with deep integrity have to earn the community's trust by following the strictest of ethical guidelines. That may be burdensome, but it is a relatively easy yoke that will in the end lead to a hearing for the gospel.
In a Seattle courtroom in January, Morris pleaded guilty to fraud and money laundering charges. He agreed to restitution. Court-ordered financial restitution is great. But restoring our witness will take more than a repentant pastor. Visible, public accountability is vital to the gospel.
Article continues below
Related Elsewhere:
Previous Christianity Today articles about fraud include:
Fleecing the Faithful—Again: Former YWAM Leader Defrauds Many | A Swedish Christian businessman swindled friends, family, and missionaries of millions of dollars. (June 8, 2011)
Popping the Fraud Bubble | More churches seek protection as scams continue to unfold. (May 19, 2009)
Every Fraud Needs a Cure | How perpetrators are more gullible than their victims. An excerpt from 'Cleaning Up.' (December 1, 2004)
Previous CT editorials include:
You Can't Worship Here: Evicting Churches from New York Schools | What will really happen this weekend when churches gather in school buildings for the last time?
Thou Shalt Not Abuse: Reconsidering Spanking | Misuse of biblical teaching on discipline can have deadly consequences. (January 16, 2012)
No Taxpayer Is An Island | Elizabeth Warren is wrong, and right, about the role of government. (December 6, 2011)
Fighting Famine Isn't Enough | Some 2,000 Somalis die of starvation daily. Drought isn't the reason. (November 4, 2011)
Have something to add about this? See something we missed? Share your feedback here.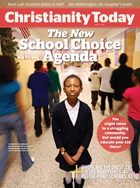 This article is from the April 2012 issue.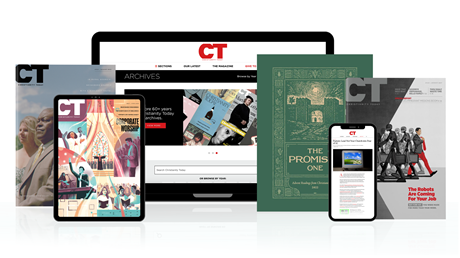 Annual & Monthly subscriptions available.
Print & Digital Issues of CT magazine
Complete access to every article on ChristianityToday.com
Unlimited access to 65+ years of CT's online archives
Member-only special issues
Subscribe
How Pastors' Ponzis Affect Our Gospel Witness
How Pastors' Ponzis Affect Our Gospel Witness