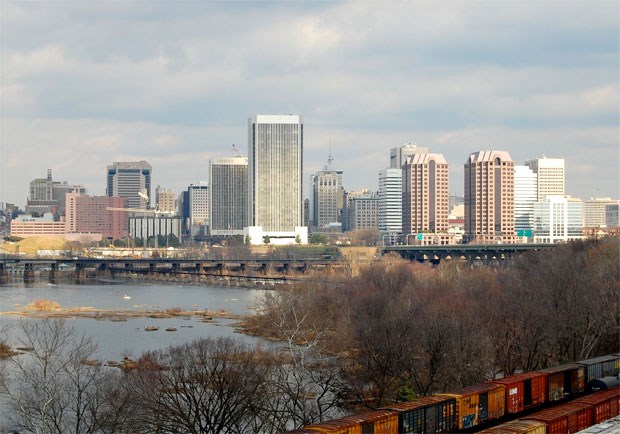 In many ways, the first two metro areas featured in the This Is Our City series couldn't be farther apart—and not just on a United States map. While Portland, Oregon's Christians compose a narrow, vibrant slice of their post-Christian home, Richmond, Virginia's Christianity is so deeply embedded as to be taken for granted. The place where Thomas Jefferson in 1786 forged his budding country's commitment to religious freedom, Richmond is home to over 800 churches and 4 seminaries in a relatively small city of 1.2 million. Its current mayor, Dwight Jones, is an ordained Baptist minister, and at the time of this writing, it stood at the center of a pro-life personhood bill, one of only two in the country, sponsored by a Baptist delegate.
Thankfully, the following five Richmond Christians transcend cultural Christianity by serving the City on the James through sacrificial, creative vocations.
Lawson Wijesooriya | Solving the Nature Deficit
Educators lament the "nature deficit" among today's children, who are more likely to watch the Discovery Channel than discover their own backyard. In Richmond, which flanks the James River, the deficit is deep in the red. But Lawson Wijesooriya (pictured here with husband Romesh) is working to change that through Blue Sky Fund (BSF): a year-long educational program that gets youth out in the woods and into experiential learning. Wijesooriya, who fondly remembers backpacking in Wyoming as a girl, says the trips reconnect the 900 at-risk children participating with their own place: "We have many 3rd graders who will ask if the James River is the ocean … they have lived two miles from the James their entire lives."
It may also offer an unlikely escape route out of poverty. Through taking kids rock climbing and backpacking, BSF hopes to strengthen their "resiliency"—the strength to overcome obstacles—and apply it elsewhere. Wijesooriya explains: "We had a 9th-grade girl tell us, 'I did not want to go camping. I was afraid and nervous. But after the hike, I realized I could do it. I realize that is true at school and at home too.'?" Ultimately BSF is an outgrowth of Lawson and Romesh's calling: to share Christ's love with an underserved generation. As a pediatrician studying childhood obesity, Romesh partners with Lawson to fight sedentary childhoods. "I had been developing vision for Blue Sky long before I knew it existed," says Lawson, 31. "But I could have never made a living working for a young nonprofit [without Romesh] supporting our household."
Hero: John Perkins
Reading Now: A Good and Perfect Gift, by Amy Julia Becker
Chris Payne | Making Space for Music
If you're a musician breaking into the local scene, you likely loathe the inroads: smoky bars where your hard-earned craft becomes background noise for drunken patrons. Christopher Payne knows the pain; in 2009, he and another Richmond singer-songwriter "were getting tired of competing with the loud bar scene." In response, they founded the Listening Room, an intentionally small, growing music venue where the keyword is connection between songwriter and audience. "Without an audience, the performance and craft is pointless. One cannot exist without the other," says Payne, a Virginia native and owner of Church Hill Records. "By taking music out of the normal loud places, you allow that transcendental, transactional element of music to flourish." Now in its third year, the Listening Room has become a central player in Richmond's underground acoustic scene. Tyler Crowley, a local musician, says the Room has a profound effect on performers. "They always comment on the quietness of the room, the respectfulness," says Crowley, a worship leader at Hope Church. "And when a song ends there's a hush in the room—a holy moment." "Regardless of background," says Payne, "audiences leave having experienced the splendor of the Creator God."
Hero: Abraham Lincoln
Reading Now: The Meaning of Marriage, by Tim Keller
David Bailey | Reconciling Composer
David Bailey is a regular diplomat in the "worship wars"—and not the ones you're thinking of. In Richmond, where history draws sharp lines of race and class, the saying about the most segregated hour in America still rings true. Under the auspices of Making a Melody, Bailey, a pianist-producer, leads worship in churches to bridge racial gaps and teach rich theology in the process. He calls it ethnodoxology: writing music, the "heart language" of a people group, that lets them worship in a culturally sensible way. The results are surprising: At a recent service at a majority-white church, for example, Bailey led "In Christ Alone." Two young men had dropped in from the neighborhood. "They didn't get it; their eyes glazed over," recalls Bailey. Then the band introduced hip-hop beats to the Keith Getty/Stuart Townend classic, and the two men perked up. That was "one measure of Making a Melody's success for me," says Bailey.
Now Bailey is training young believers to do the same. The Urban Worship Songwriting Institute, hosted at East End Fellowship, teaches interns to compose ethnically fitting, theologically rich music for use in urban churches. But how effectively does worship foster racial unity—and is that what worship is about? For Bailey, 30, the mission is biblical: It's "not about getting people of different cultural backgrounds together to sing 'Kumbaya.' When Christians apply Philippians 2—'Let each of you look not only to his own interests, but also to the interests of others'—to worship music, we get a foretaste of Revelation 7:9-10, where 'a great multitude … from every nation, tribe, people, and language' worship God."
Hero: Quincy Jones
Reading Now: Building a Discipleship Culture, by Mike Breen
Ben Campbell | City Intercessor
Last year kicked off Richmond's Civil War sesquicentennial celebration, and the party won't stop until 2015. But atop the city's highest point, Ben Campbell will be leading a quieter celebration. Richmond Hill—an urban monastery founded when nuns began praying for their war-torn city in 1866—hosts retreats and classes that attract the city's 800-plus churches. The key to its interdenominational success? Prayer for the healing of metro Richmond, three times daily for the past 22 years. "That's where we are all most united," says Campbell, director since 1985. "We're praying God's agenda, as it were, which is the coming of his kingdom, the transformation of cities."
That agenda includes helping evangelicals, Catholics, and mainliners confront nearly every social malady. With direct input from Richmond's mayor, school superintendent, and director of social services, the center equips churches for school tutoring, prison visits, and feeding programs. It hosts annual summer camps training black and white church leaders to serve at-risk children. And its Armstrong Leadership Program annually prepares 36 teens for college, then employment. But intercession remains the heartbeat of the ministry, says Campbell, 71, author most recently of Richmond's Unhealed History. "If you aren't driven to prayer, you may not be engaged in the transforming work of Christ. When we pray, we are brought into God's agenda."
Hero:Edmund D. Campbell (father)
Reading Now: Augustine's Confessions
Shunda Giles | Representing Kids in Court
Shunda Giles has one of the hardest jobs you've never heard of. As a city attorney representing Richmond's social workers, the Virginia native encounters "some of the worst of the worst of humanity": stories of children abused by their families, then taken by DSS to the hospital or placed in group homes. Lawyers in her field generally last only 18 months; Giles, whose goal "as an intern was to practice tax law so I could become wealthy," has been at it for 15 years. "I have a heart for missions, which means being a servant," says the 38-year-old. "Whether that's serving social workers, the court, or my city in protecting its kids, my calling comes in that I get to serve. This is my mission field."
Giles says that her mission field matches that of her grandfather, local legend Bernard Sylvester Giles. Pastor of First Union Baptist Church for 51 years, Giles also taught at the Hanover School for Boys and the Virginia Home for Boys and Girls, and chaired the board of the Virginia Baptist Children's Home—all ministries to foster care children. "I've delved deeper in a different form of advocacy, but I'm carrying his mantle," says Giles, also a member of Richmond City's Best Practices Court, missions director at House of Prayer in Chesterfield, and leader with the Richmond Christian Leadership Institute. "One day the fulfillment will come in realizing, 'These kids' lives were saved because of the work we've done.'"
Hero: Dynevia Quarles (mother)
Reading Now: The Shack, by William P. Young
Have something to add about this? See something we missed? Share your feedback here.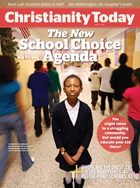 This article is from the April 2012 issue.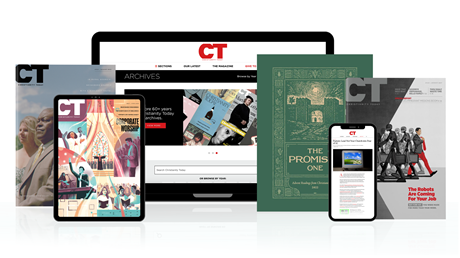 Annual & Monthly subscriptions available.
Print & Digital Issues of CT magazine
Complete access to every article on ChristianityToday.com
Unlimited access to 65+ years of CT's online archives
Member-only special issues
Subscribe
Creative Discipleship: Meet Richmond's Christians
Creative Discipleship: Meet Richmond's Christians