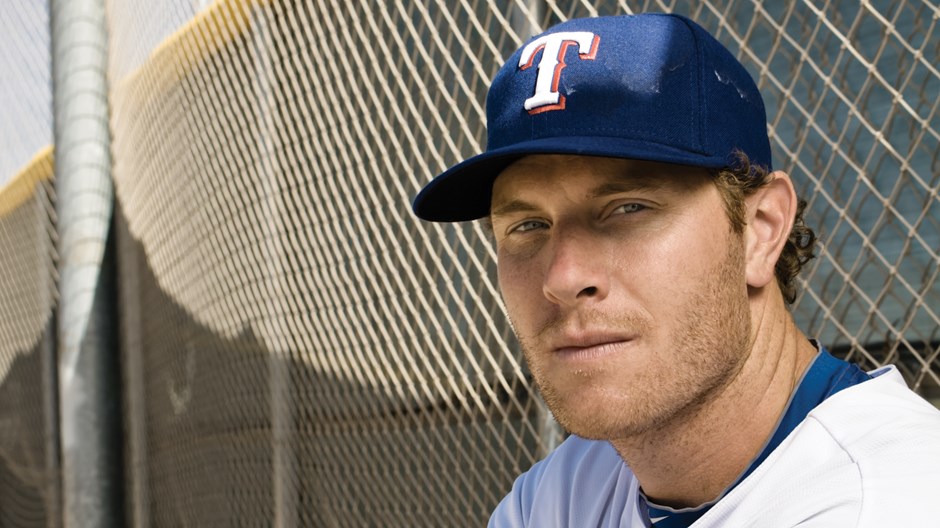 Image: Mark Peterman
Rock bottom for baseball superstar Josh Hamilton came one night in the fall of 2005, when he woke up in a trailer surrounded by strangers. Confused, lost, and with nowhere to turn, he showed up at his grandmother's door at 2 a.m.
She didn't recognize him. Mary Holt's grandson had been a chiseled athlete, 6-foot-4, 230 pounds, who could hit the ball a mile and run like a gazelle. That night he was down to 180, cheeks sunken, eyes glazed over, his rail-thin body a complete mess.
Josh Hamilton was a junkie. He was bingeing on crack, downing a bottle of whisky every day, and burning through a $4 million signing bonus. Add a few recent suicide attempts, and there really was no tomorrow. Holt began nursing her strung-out grandson back to health, but with an ultimatum: Quit the drugs or move out.
Hamilton, now an All-Star outfielder for the Texas Rangers, has been clean ever since (he must submit to urine tests three times a week), and is arguably the best player in professional baseball.
"It's amazing I'm still alive after all I've done to my body," Hamilton told Christianity Today. "My granny told me during those days that God had something special planned for me, otherwise I would have died."
'I will Never be Normal'
Holt knew Josh was special. Hamilton has heard this his whole life, beginning in Raleigh, North Carolina, when as a 6-year-old, he was outplaying boys twice his age. As a high school senior in 1999, he managed a .556 batting average. The Tampa Bay Devil Rays made him their No. 1 draft pick and gave him that $4 million check before he graduated.
His career has been up and down, mostly because of injuries and battles with drugs and alcohol. But by the summer of 2010, his third with the Rangers, fans were calling him special again: Hamilton had a monster season, batting .359 with 32 home runs and 100 rbis, despite missing 29 games due to injury. He led the Rangers to the World Series (where they lost to San Francisco), and was named the American League Most Valuable Player.
Getting Hamilton to admit he's special is a challenge. When he does, he says it with a touch of self-deprecation, because to Hamilton, "special" cuts two ways.
On one hand, it has made him a superstar. And it's made him rich; in February 2011, he signed a two-year contract extension with the Rangers for $24 million.
But being special also means never being able to carry one penny in his pocket, for fear he'll spend it on alcohol or drugs. It means always having to be protected—from himself—by one or more members of his personal support team every minute he's away from the ballpark. That team includes wife Katie, Rangers special assignment coach (and Bible study partner) Johnny Narron, fellow outfielder (and fellow Christian) David Murphy, and pitcher C. J. Wilson, who also eschews alcohol.
For Hamilton, being special means making sure the minibar is removed and in-room movies turned off before he stays in a hotel. It means having to be far more publicly candid about his sins than he'd like. It means one day having to explain to his three daughters the 26 tattoos—including one of Satan—that cover his impressive body.
And it means never being completely comfortable in social situations, not even in his own locker room, because he is and always will be an addict: one drink, one snort, or one puff away from self-destruction.
"I will never be normal, but I'm okay with that," Hamilton says.
Hamilton says it's all part of his "platform" for reaching people who deal with their own or loved ones' addictions, and for reaching people with the good news of the gospel.
His rocky road to superstardom included nearly four years away from the game between 2002 and 2006, much of that time in a crack-and-booze-induced haze, bouncing between trailer homes—where he'd collapse onto the floor with other addicts—and posh rehab centers where he failed time and again.
No Strong Foundation
Hamilton says he found Jesus at 18, but didn't do much to grow his faith.
After signing with Tampa Bay, Hamilton spent his first two years in the minor leagues living with his parents, who had quit their jobs to shepherd their son. Just before the 2001 season began, all three were injured in a car accident. While his parents recovered at home in Raleigh, Hamilton recuperated in Florida while staying with the team.
Alone for the first time, unable to play, and rudderless, he started hanging out in a local tattoo parlor where he developed his first addiction—to ink. When one of the tattoo artists invited Hamilton to a strip bar, he accepted. That night the 20-year-old had his first drink of alcohol and his first line of cocaine.
At first Hamilton's drug use was occasional, but by summer 2002, he was using during the season and acting out the paranoid life of a junkie. Then came the first of several positive drug tests and suspensions. By 2004 he had been banned from pro ball altogether.
'I will never be normal, but I'm okay with that.'—Josh Hamilton
His downward spiral continued until fall 2005, when his grandmother gave him the ultimatum. And for the first time, he wrote in his 2008 autobiography, Beyond Belief, Hamilton began to pray.
"I'd tried the 'get-me-out-of-this-foxhole' prayers too many times, and I knew they weren't what God wanted to hear," he wrote. "This time … I wanted him to do with me what he would, whether that meant recovery or death. Either one would provide relief from this lingering hell."
Hamilton began reading a Bible and stumbled onto James 4:7: "So humble yourselves before God. Resist the Devil, and he will flee from you" (NLT). At that moment, he went cold turkey. It was a frightful few weeks. His mind played tricks on him. The cravings were gargantuan. But he began to gain weight and strength, and his grandmother began talking about a comeback. Hamilton dismissed the idea at first, focusing instead on winning back those he had hurt the most—starting with his wife.
'Completely Broken'
Katie, who met and married Josh during one of his early efforts at sobriety, was glad to see him recovering and, as a believer, happy to see his budding faith. But consumed with anger and pain, she sought counseling from her pastor and his wife.
"Our marriage was so completely broken that you couldn't even see a way to try and fix it," Katie told the Christian Broadcasting Network in November 2010. "I was completely desperate for God. There was nothing in me that could get me through that time." (Katie Hamilton declined to be interviewed for this story.) After much counseling together, Katie forgave Josh, and their marriage was restored. A counselor encouraged Hamilton to think about playing as a way of restoring meaning and purpose to his life. That was followed by a long winter and spring at the Winning Inning, a Christ-centered youth baseball academy in Clearwater, Florida, where Hamilton cleaned toilets, mowed lawns, and slept on an air mattress. Roy Silver, one of the men who run the facility, agreed to help Hamilton under strict conditions—he had to do his chores, help teach the students, and maintain a good attitude.
Silver says that initially Hamilton "was withdrawn. He wasn't very trusting of people and had a lack of maturity." But a regimen of chores, Bible study, and mentoring changed Hamilton's demeanor, and his time in the batting cages proved he still had the goods.
The Rays gave him one more chance, and late in the 2006 season, he played well in 15 games with a minor league team. But Tampa Bay, burned by Hamilton too many times, decided to part ways with him. He ended up in Cincinnati, where he displayed flashes of greatness. in the 2007 season, but he also was dogged by injuries and illnesses.
The Reds ended up trading Hamilton to Texas, where in 2008 he hit .304 with 32 homers and 130 rbis and was chosen to play in the All-Star game. In the Home Run Derby the night before, Hamilton crushed an astonishing 28 homers, some soaring over 500 feet. Afterward, as millions watched from home, Hamilton credited God for his recovery, and almost immediately the speaking requests poured in—from churches, drug rehab programs, schools.
He says, "I'm amazed God could use somebody as flawed as me."
A One-Night Relapse
Hamilton's five years of sobriety have one glitch—a highly publicized relapse in the spring of 2009. Photos of a drunk, shirtless Hamilton posing salaciously with three young women were splashed across the Internet several months later. By that time, Hamilton had already confessed to Katie and his team, and the matter had been dealt with privately.
Silver says Hamilton is proud of his return to baseball, but even more of his comeback off the field.
"How many times does this story end up in the toilet bowl?" asks Silver, citing other baseball stars whose careers were killed by drugs. "Josh has done a great job. He's shown that while he's not perfect, Jesus is still his Savior."
Heading into this season, overcoming an injury-prone history was Hamilton's biggest concern. In early April, in just the eleventh game, he broke his arm in a collision at home plate. He was told he'd miss six to eight weeks.
After the game, a frustrated Hamilton blamed third base coach Dave Anderson for the "dumb play"—for sending him home when he thought he should've stayed at third. It was an unwise comment at best, and more surprising that it came from one of the game's most polite players. The next day, Hamilton publicly apologized to his coach.
Rangers chaplain John Dee Spicer says many teammates might reasonably resent Hamilton's star power, special circumstances, and outspoken Christian faith. But that's not happening in Texas.
"His teammates genuinely love him," Spicer says. "Knowing his background, they don't want to put him in a tough situation. They look out for him."
Teammate Murphy, who co-leads the Rangers' chapel services with Hamilton, says religion can be a touchy subject in the clubhouse, but that they accept and respect Hamilton's beliefs.
"Josh is going to be who he is," says Murphy. "Mostly, though, he leads by example. The most important thing for us as Christians is to love on everybody. And that's what Josh does."
Dan Reed is a freelance writer who lives in Fort Worth, Texas, with his wife and a 95-pound Labrador puppy.
Related Elsewhere:
Previous Christianity Today coverage of Josh Hamilton and sports includes:
Sin: The Rest of the Story | What the snark-infested news media just don't seem to understand. (October 26, 2009)
An Open Letter to Josh Hamilton | Your recent indiscretions are certainly a concern, but you've handled the fallout with grace, humility, and repentance. (August 17, 2009)
Other articles on substance abuse and addiction recovery include:
Rehab Revival | Evangelism among addicts seeing success, efforts bear a mixed public blessing. (April 11, 2011)
A Healing Journey | Life has been hard for Louis Gossett Jr. since winning an Oscar in 1983; his own addictions weren't much help. But he's found God and grace in recent years. (February 23, 2011)
Can't Get No Satisfaction | Addiction is the spiritual disease of our time. (December 9, 2010)
Talking Honestly about Alcohol | Wise pastoral care for today's insidious disease. (October 18, 2010)
Have something to add about this? See something we missed? Share your feedback here.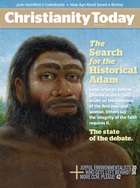 This article is from the June 2011 issue.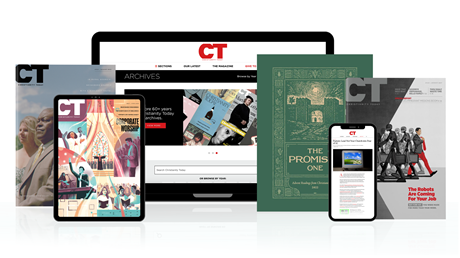 Annual & Monthly subscriptions available.
Print & Digital Issues of CT magazine
Complete access to every article on ChristianityToday.com
Unlimited access to 65+ years of CT's online archives
Member-only special issues
Subscribe
Super Natural: Josh Hamilton's Comeback
Super Natural: Josh Hamilton's Comeback