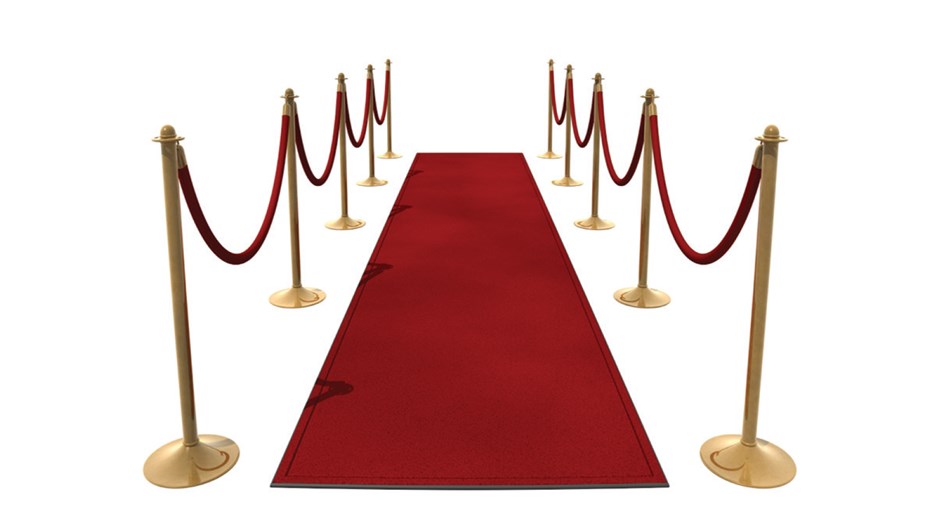 Image: iStock
I recently returned from Hollywood. I was flown there and back, housed more than comfortably at the Hyatt Regency on Avenue of the Stars. I was there (ahem!) on official Christianity Today business, accepting an award for an article about food and animal welfare. I can still see the plush of the red carpet, the glamour of the designer gowns, the gleam of the chandeliers in the grand ballroom.
Given the deeply theological person I am, and given the sophistication of CT's readers, let me get to essential matters: What did I wear? A black chiffon dress with just one problem: a visible hole near the hem, which I discovered five minutes before show time. I had to wear it—I had brought nothing else. So much for class and beauty.
I slunk into the ballroom late feeling disheveled and underdressed, with barely enough time to fix my face. I found myself surrounded by flocks of unearthly beautiful people. I sat across the dinner table from a bejeweled and tuxedo-clad couple who treated me to stunningly perfect profiles. During the televised ceremonies, a parade of famously gorgeous faces filled the stage and mega-screens mounted beside it. At the after party, in line for exquisite vegan fare, I stood in front of—or, rather, beneath—one of the presenters, a goddess in a swooping gold lamé gown, bronze makeup, and a flawless face. I could hardly stop staring. Among such company, I was, at best, faceless.
And how does such beauty enter a ballroom? Not the ordinary way, I discovered. The celebrities waited behind a 40-foot banner with the Genesis Award logo in front and a red carpet at the base. A gaggle of photographers, some of them perched on ladders, jockeyed for position. The entire area was heavily guarded and cordoned off from riffraff like me. When a celebrity emerged onto the carpet, the ballroom lit up and the shouting began: "Over here! Here! Look this way!" Like a fluid mannequin, she would move into poses, locking her eyes onto every camera she could see, her face following the voices. With lights exploding, faces radiant, hands and voices raised, the mood was exultant. I felt like I was in church.
In such a place, I thought of a C. S. Lewis quote: "The sweetest thing in all my life has been the longing … to find the place where all the beauty came from."
Was this the place? Had I found it?
Like so many others, I am in pursuit of the beautiful. "Beauty will save the world," said the Prince in Fyodor Dostoevsky's The Idiot. I almost believe this. I live on an island in Alaska, on a cliff over the ocean, beneath spruce and snow-covered mountains. I follow beauty's trail into landscapes, music, theology, literature, art. Yet as stunning as it all is, somehow I know—as the glittering audience in the ballroom that night knew—it is not enough. We long for more, for beauty as not just idea or place or artifact, but the human-beautiful. Beauty in the flesh, personal, animate. Beauty like us, only better.
We long for beauty as not just idea or place or artifact, but the humanbeautiful. Beauty in the flesh, personal, animate. Beauty like us, only better.
But their beauty, and our need for it, appeared a calamitous burden. So many faces I saw that night had been visibly altered—plumped, sliced, stitched, patched, pulled. "Nothing is in its final form," Lewis wrote in Till We Have Faces: A Myth Retold. I marveled at what we have done to the face and body searching for that form. Some stars were so changed by surgeries, I almost couldn't recognize them. Some, like the couple facing me at the table, wore rigid, inexpressive features. The towering goddess in the thick eye shadow could not seem to turn her eyes to look down at me. Their beauty kept them distant, unrecognizable, less human.
For all this disappointment, I know there will always be a shouting crowd at the edge of the red carpet. We won't stop elbowing to see the made-up lovelies on the rug, even knowing they are marred and fake. It gives us hope that we ourselves can be fixed. We all want this: better bodies, better faces, better selves.
I have reason to hope, because there is another red carpet day coming. The screen will roll back, and out from a blinding flash of light, he will emerge. We will see his face and form and gasp: Here is what we have been longing for all our short lives. Here is where all the beauty comes from. And as he comes near, when we look close in his face, we will finally be given our own true faces, like his: holy, human, beautiful.
Related Elsewhere:
Previous Christianity Today articles on Hollywood and Beauty include:
A Holy Longing | Beauty is the hard-to-define essence that draws people to the gospel. (October 2, 2008)
Pop Culture: Why Hollywood Doesn't Like You | (August 10, 1998)
Is Beauty the Beast? | After I stopped hating good looks, I was able to put beauty in its rightful place. (July 14, 1997)
Previous articles and columns from Leslie Leyland Fields include:
People of the Nook | What Bible smartphone apps tell us about the Book. (May 16, 2011)
A Feast Fit for the King | Returning the growing fields and kitchen table to God. (November 5, 2010)
The Myth of the Perfect Parent | Why the best parenting techniques don't produce Christian children. (January 8, 2010)
Have something to add about this? See something we missed? Share your feedback here.
Stones to Bread
Leslie Leyland Fields is a writer, speaker and professional editor who lives on Kodiak Island, Alaska in the winter and Harvester Island in the summer, where she works in commercial salmon fishing with her family. She cohosts "Off the Shelf" on KMXT Public Radio and is the author of Parenting Is Your Highest Calling, Surprise Child, and other books.
Previous Stones to Bread Columns: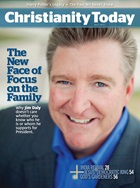 This article is from the July 2011 issue.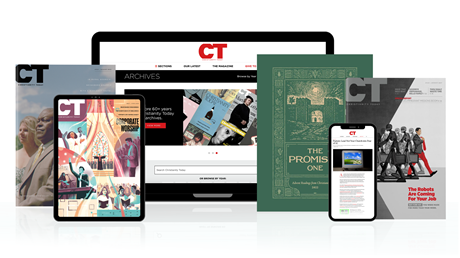 Annual & Monthly subscriptions available.
Print & Digital Issues of CT magazine
Complete access to every article on ChristianityToday.com
Unlimited access to 65+ years of CT's online archives
Member-only special issues
Subscribe
The Power and the Glamour
The Power and the Glamour