Insecurity, Beth Moore says, is the number one issue threatening women. The prolific author and sought-after speaker says she does not plan to battle insecurity—she intends to defeat it. She seeks to help other women do the same with her latest book, So Long, Insecurity: You've Been a Bad Friend to Us (Tyndale). CT online editor Sarah Pulliam Bailey spoke with Moore at Living Proof Ministries in Houston about why defeating insecurity is so fundamental.
With all the problems and issues facing women, why did you decide to write about insecurity?
God will use one portion of something I've been working on that I never got to completely exhaust. That happened with Esther, the last full-scale Bible study I wrote. I wrote on how much pressure Esther had to have been under as a woman, and how much her story speaks to us so many centuries later. I could not let go of that; day after day it kept occurring to me. I have had 25 years in women's ministry, and I have the outrageous joy of living with women all the time. And I'm telling you, it is the number one issue I see in us right now.
How would you respond to people who say that addressing insecurity is more of a psychological issue than a biblical issue?
We get into the biggest defeats in our personal lives when we keep compartmentalizing things into spiritual and religious categories.
The Lord is the one who addresses everything that has to do with the human psyche and our emotional lives, and we keep setting them apart. So when we doubt and self-destruct in any area, we don't live under the umbrella of his authority, his help, or by the power of his Spirit. The Word of God is so much broader than people are giving it credit for. Look at Proverbs, a book written on how to live.
Why did you venture into something some might call "self-help" writing?
I felt as called to write this book as I felt called to write a Bible study on Esther and a Bible study on Daniel, because the whole person belongs to God. He sees the trap that we are in. He certainly speaks to freedom, of being out from under the bonds of a stronghold. No one would have trouble if we were saying we're going to go to God's Word about coming out from under the power of addiction. Everybody would say, "Amen. More power to it."
Now why is it that when we get to a matter like insecurity, suddenly people think, Isn't that self-help? Well, was [addressing] addiction self-help? Or do we believe that God can deliver us from any area of bondage? Insecurity is just another area of bondage, and it is a whopper.
How would you respond to someone who says, "She's beautiful. Of course she's not insecure"?
When I bring up the topic of insecurity, one thing women will often say is, "What would you have to be insecure about?"
But we have to get out of the stereotypes of who we determine must be secure versus insecure by the way they seem on the outside. That has zero indication. That I need to have my outside completely together may reveal insecurity more than it would indicate security.
You mention that you have felt insecure, worrying that your husband might leave you for a younger woman. How do you combat those feelings?
That is a very common fear a lot of women have, especially coming into those later years [of marriage]: Will he love me or will he leave me?
My husband has been a wonderful husband; he has confessed a number of times face to face, with my chin in his hands, "Baby, I will never leave you." But the fact is, I cannot base my security on Keith always being faithful to me. What if he died tomorrow? I have to know that my God is my security, that he does not change. I believe in my husband.
But what I have to believe in before or beyond anything that man can do is that God will always be with me and will always take care of me. Our conditional trust, our conditional security, is still not security.
Related Elsewhere:
Christianity Today also posted an excerpt of So Long Insecurity, which is available from ChristianBook.com and other book retailers.
Have something to add about this? See something we missed? Share your feedback here.
So Long, Insecurity: You've Been a Bad Friend to Us
Tyndale House Publishers
2010-02-02
368 pp., 16.46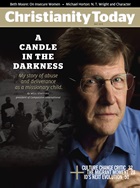 This article is from the May 2010 issue.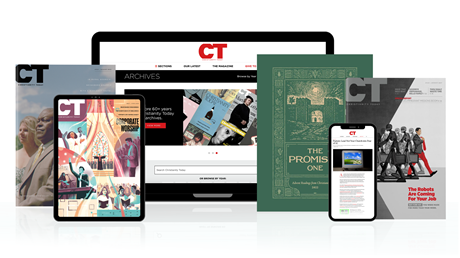 Subscribe to Christianity Today and get access to this article plus 65+ years of archives.
Home delivery of CT magazine
Complete access to articles on ChristianityToday.com
Over 120 years of magazine archives plus full access to all of CT's online archives
Subscribe Now
Get Thee Behind Me, Insecurity
Get Thee Behind Me, Insecurity