April 3 marked exactly 50 years since Episcopal priest Dennis Bennett resigned from his post as rector of St. Mark's Church in Van Nuys, California. He knew that his glowing talk about baptism in the Holy Spirit had provoked fear and resentment among some members of his congregation. He didn't know that he was about to become the central character in a new movement—the charismatic renewal of the mainline denominations. Soon, Bennett and his message were the subjects of stories in Newsweek and Time and the objects of international attention.
In April 1960, I was a seventh grader in Sheboygan, Wisconsin, culturally and religiously as distant from Southern California Episcopalians as an American could be. But by 1974, I had a newly minted M.Div. and became pastor of a church near San Diego. There I became friends with Frank Maguire, an Episcopal priest who featured prominently in Dennis Bennett's autobiographical Nine O'Clock in the Morning.
In 1959, Maguire had invited Bennett to meet members of his parish who were experiencing unusual spiritual phenomena. These folk weren't doing anything wild and crazy, Maguire told Bennett. They just glowed "like little light bulbs" and were "so loving and ready to help whenever I asked them." When I met Maguire almost 15 years later, the charismatics I met in his parish still weren't wild or crazy. And they still had the glow and the love Maguire had told Bennett about.
I had been raised in a sectarian atmosphere, trained to distrust Christianity of any stripe but my own. For me, what made the charismatic renewal remarkable was the ecumenical fellowship it created. American Baptists and Roman Catholics in our community were sharing Communion—even serving Communion at each other's churches—until the Catholic bishop put a stop to it. Episcopalians were worshiping with an intensity that undercut all my prejudices against written prayers and prescribed liturgies. Formerly competing religious communities were suddenly open to common ministry and shared worship. This was not the classic liberal ecumenism with its "Doctrine Divides, Service Unites" motto. This ecumenism flowed from recognizing that the Holy Spirit was animating and transforming others.
Some analysts say the mainline charismatic renewal fizzled. It is more accurate to describe it the way Jesus pictured the kingdom of God: like yeast that spreads through bread dough. You can hardly identify it as a movement anymore, but it has changed the way most churches worship. Repetitive choruses and raised hands are now common. Except in pockets of hardcore resistance, the fact that a fellow Christian may praise God in a private prayer language hardly elevates an eyebrow.
Pentecostalism and the charismatic renewal have jointly given believers what historian Chris Armstrong calls Pentecostalism's chief contribution to Christianity: an awareness of "a deep well of living water from which everything else flow[s] … the personal, relational presence of the living God."
That tide of living water is precisely what New Testament scholar Luke Timothy Johnson is worried might be receding. In a recent Commonweal essay, Johnson lamented the clash between the external, public dimension of religion—doctrine, sacraments, church structures (the "exoteric")—and the private search for a personal relationship with God (the "esoteric"). Johnson worries that the exoteric is whipping the esoteric. But what of the tremendous spread of Pentecostal and charismatic Christianity around the globe? Johnson's failure to mention it is puzzling.
Nevertheless, we should take to heart Johnson's point that the exoteric and the esoteric need each other. It reminds me of Charlie Hummel's 1978 book, Fire in the Fireplace. The metaphor speaks common sense: fire outside the fireplace is dangerous; a fireplace without fire is useless.
Thus, Johnson writes that "Christian mysticism that finds no center in the Eucharist or the Passion of Christ drifts into a form of self-grooming." But it is likewise true that when the exoteric fails to acknowledge "the life of individual transformation," it becomes "a system of law" and "an instrument of social control." Worse, without the transcendent, the exoteric can produce a barren, this-worldly activism, as happened, Johnson says, in both the social gospel and liberation theology movements.
What does the faith have to offer when extreme forms of the exoteric win and transcendence is banished? Society-building forms of Christianity and Islam "must compete on an even plane with other worldly ideologies [that] … can offer a better and more humane society than that proposed by a religion that … lacks any room for the spirit that soars toward God."
The 50th birthday of the charismatic movement is a time to remember that the form and content of the faith need not compete with its transcendence. Christianity offers the watching world its best when the exoteric and the esoteric embrace.
Article continues below
Related Elsewhere:
Other articles on the charismatic and Pentecostal renewal include:
Yes, We Have a Witness | Historian Vinson Synan reflects personally on the Pentecostal movement. (April 21, 2010)
Q+A: Mark Rutland on Oral Roberts's Legacy | The Oral Roberts University president reflects on a man who had a big vision. (December 16, 2009)
'A Voice for Sanity' | J. Lee Grady doesn't want your gold. The journalist wants a 'Holy Ghost housecleaning' of the charismatic movement. (November 23, 2009)
Teaching a Calvinist to Dance | In Pentecostal worship, my Reformed theology finds its groove. (May 16, 2008)
Previous "Past Imperfect" columns by David Neff include:
'It's Not About the Past' | New Anglican and Lutheran groups need to nurture a positive identity. (March 29, 2010)
How the Early Church Read the Bible | The church fathers show us how to read Scripture imaginatively. (January 18, 2010)
Have something to add about this? See something we missed? Share your feedback here.
Past Imperfect
David Neff was editor in chief of Christianity Today, where he worked from 1985 until his retirement in 2013. He is also the former editor in chief of Christian History magazine, and continues to explore the intersection of history and current events in his bimonthly column, "Past Imperfect." His earlier column, "Editor's Bookshelf," ran from 2002 to 2004 and paired Neff's reviews of thought-provoking books and interviews with the authors.
Previous Past Imperfect Columns: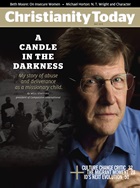 This article is from the May 2010 issue.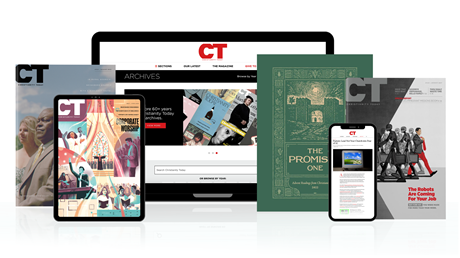 Annual & Monthly subscriptions available.
Print & Digital Issues of CT magazine
Complete access to every article on ChristianityToday.com
Unlimited access to 65+ years of CT's online archives
Member-only special issues
Subscribe
Ardor and Order
Ardor and Order