The public image of Cornell University, the Ithaca, New York, Ivy League school, changed drastically this month when news broke that a third student in one month had committed suicide by jumping from Cornell's famed gorges, following three other student suicides since October.
The March deaths of Bradley Ginsburg, William Sinclair, and Matthew Zika contributed to the stigma the press attached to the Ivy League school. The gorges' eerie presence on campus didn't help shake the labels. The natural landmarks served as an unusually public stage for suicides, and an all-too-effective reminder of the deaths for students forced to cross them on the way to class.
Cornell's administration responded quickly, posting guards at the bridges overlooking the gorges and sending staff to every campus dorm to search for students struggling to cope. Administrators have created a website compiling news related to the recent deaths and mental-health resources.
It's perhaps logical for the press and public to view the tragedies and Cornell's response with increased concern. What is wrong at Cornell? The questions began. Is such a competitive academic program too much for most young people? But even with the rash of suicides, Cornell is no more a "suicide school" than other similar-sized universities. The Big Ten Suicide Study (1997), the most recent comprehensive study on college suicides, found that students in higher education programs are half as likely as non-college-bound young people to take their own life. The suicide rate for students in higher education is 7.5 per 100,000, compared with the national average of 15 per 100,000 among same-aged counterparts. By these numbers, Cornell, with some 20,000 students, falls within the national average for a school its size. In most years, it falls below the general average for overall deaths by suicide in the U.S., which is 10.9 deaths per 100,000 people. In fact, Cornell did not lose any students to suicide between 2005 and 2008.
Christians are wise to let Cornell's tragedy serve as a corporate and personal reminder about how we communicate love and meaning. There are likely people in our lives who struggle with private depression, wrestling with deep questions and insecurities that do not often play out in settings as public as Cornell's gorges. I was personally reminded of this earlier this month upon hearing that one of my former students took his own life at age 21.
Personally, it encourages us to be more attentive to those in our social spheres. We might note, for example, if certain colleagues or clients are disconnected from support systems. We might listen with greater care as peers reflect on what they view as their "underperformance" in some areas of life. We might develop habits that affirm God's hope and blessing for every person, regardless of their educational, career, or life performance, and regardless of past mistakes.
Corporately, Cornell serves as a Bradbury-like metaphor. The society in Ray Bradbury's Fahrenheit 451 relies on a suicide-response team of non-medical personnel, who show up to pump a person's stomach with the same sensitivity one might show when fixing a flat tire. Bradbury's social critique serves to warn that we must seek a quality of life that addresses abortion and end-of-life care but also encompasses the ongoing treatment of mental health issues. As we use our public voice to advocate for health care reform, we would do well to acknowledge hidden illnesses that claim more lives than many traditional diseases treated by the medical field.
Most importantly, those who raise the voice of faith in this generation can communicate the meaning and value of every human life—a value that extends beyond the intellectual prowess of Ivy League universities to one inherent to everyone who bears the imago Dei. If someone you know voices suicidal thoughts, it is best to lead them to professional counseling or medical assistance. Friendship and support during the process of seeking help can be a valuable aid to someone in this vulnerable stage. Listening and prayer also help. If a person's impulse to take his life is disrupted by an expression of care or hope, the support may—at least initially—prevent the person from following through.
Also, churches can offer support by distancing themselves from judgmental or "punitive" responses to suicide, and instead treat those with suicidal tendencies with a concern that reflects Christ's heart for the vulnerable. Local congregations can invite those who are struggling into small groups, ministry teams, and other activities where they may grow friendships with a wider base of loving people. With steady reminders of God's love and affirmation, people may become more able to enjoy his purposes for their lives.
Like many facets of nature, Cornell's gorges hold the potential for both destruction and beauty. It is in learning from these tragedies, and in nurturing God's intentions in the world around us via personal and corporate faith, that we help bring goodness back to places marked by darkness.
Sarah Raymond Cunningham is a wife, mother, and the author of the memoir Picking Dandelions: a Search for Eden Among Life's Weeds (Zondervan, 2010). She blogs at SarahCunningham.org.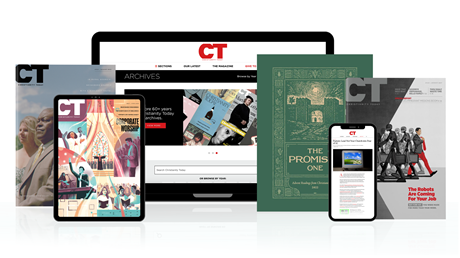 Annual & Monthly subscriptions available.
Print & Digital Issues of CT magazine
Complete access to every article on ChristianityToday.com
Unlimited access to 65+ years of CT's online archives
Member-only special issues
Subscribe
Learning from the Cornell Suicides
Learning from the Cornell Suicides