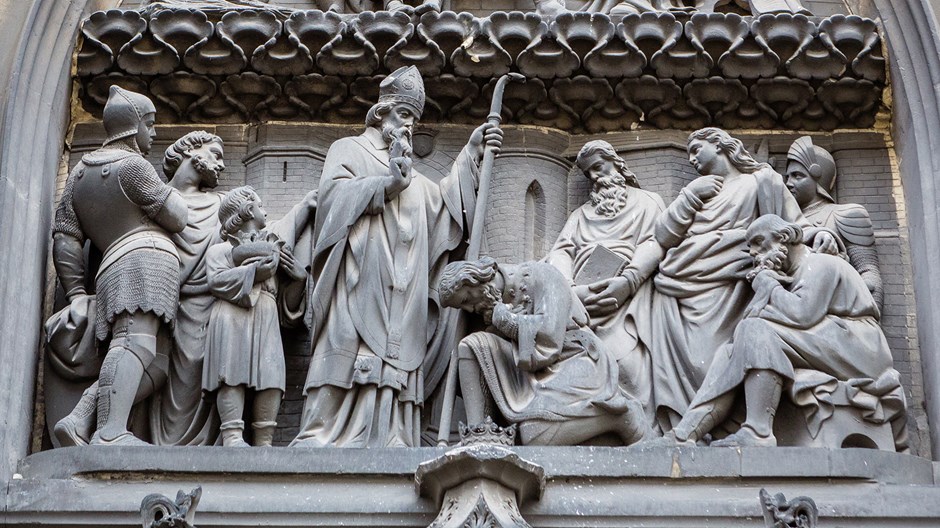 Image: Evan Lang / Getty Images
All of the experts seem to agree that St. Patrick wrote two things: a Confession (when he was an old man responding to charges made against him by British priests), and the Letter Against Coroticus (also polemical, written earlier). These are the only reliable witnesses to the facts about Patrick's life and work. According to most historians, this is what we can know for certain about his life:
He was an old man when he wrote his Confession, and his Latin wasn't very good.
His father was named Calpornius. He was a deacon.
Patrick's grandfather was named Potitus, and a presbyter in his village in Britain.
At 16, Patrick was kidnapped by pirates and taken to Ireland.
His faith was kindled while in captivity in Ireland.
He worked as a shepherd while in captivity, and heard the "voice" of God speak to him.
After six years, he fled Ireland stowed away on a ship. The ship traveled for three days until reaching land.
After a harsh time with no food, Patrick and his companions found a herd of pigs and also ate honey from discovered hives.
Patrick visited his parents in Britain a few years after he escaped from Ireland.
He claimed to have baptized thousands of people while in Ireland.
Patrick played the most pivotal role in bringing faith to the Emerald Isle, but he wasn't the first to do it. He followed in the footsteps of others. Still, we remember Patrick for the three very important things that he did do. He organized the Christianity which already existed. He converted kingdoms which were still pagan, especially in the more barren and craggy west. And he brought Ireland into connection with the Church of the Roman Empire, making Ireland formally part of universal Christendom.
Patrick didn't introduce Christianity so much as he secured its permanence, shaped its course, and made it a power in the land. His achievements as organizer of the Irish Church and as a missionary made Christianity a living force in Ireland never to be extinguished. After Patrick, Christianity became the religion of Ireland, although paganism didn't completely disappear—which is why we have all of those great stories of Patrick fighting with the Druids!
Extracted in revised form, from Ireland's Saint: The Essential Biography of Saint Patrick, by J. B. Bury, edited with introduction by Jon M. Sweeney. Paraclete Press, March 2009.
Related Elsewhere:
Other Christianity Today and Christian History articles on St. Patrick's Day include:
IrishWatch | Get into the Saint Patrick's Day mood with an eclectic selection of websites concerning all things Irish. (Mar. 17, 2009)
Amassed Media: I Click Today | A look at the Web's best sites about Patrick, one of the world's most famous missionaries. (March 1, 2000)
Reflections | Celtic Prayers and Blessings (November 15, 1999)
Patrick the Saint | Behind the fanciful legends of the fifth-century British missionary stands a man worthy of embellishment. (October 1, 1998)
Patrick and Celtic Christianity: Did You Know? (October 1, 1998)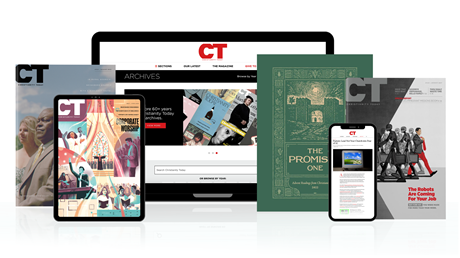 Subscribe to Christianity Today and get access to this article plus 65+ years of archives.
Home delivery of CT magazine
Complete access to articles on ChristianityToday.com
Over 120 years of magazine archives plus full access to all of CT's online archives
Subscribe Now
What We Can Know about Saint Patrick
What We Can Know about Saint Patrick