Agnes Monica is the Miley Cyrus of Southeast Asia. The Indonesian teen singer's face is ubiquitous. Her performances are packed out. But in Selangor, Malaysia, no one is allowed to play her song "Allah Peduli" ("God Cares"). Monica is a Christian, and Malaysian law bans non-Muslims from referring to God as Allah.
The ban on "God Cares" is one application of state laws widely opposed by the island nation's Christians and other non-Muslims. Few question whether Allah is the God of the Bible—to Malaysian Christians, Allah is simply the word for God.
The decades-old state laws have gained recent prominence through The Herald, the national Catholic newspaper. Beginning in 1998, Malaysia's Ministry of Home Affairs has sent letters to editor and priest Lawrence Andrew asking him to cease using Allah in the paper's Malay edition. In 2007, the government threatened to ban the newspaper. Thus began a long legal battle, with government representatives issuing conflicting orders and the paper suing to both publish in Malay and continue its use of the theonym.
The newspaper acquired a printing permit for 2009. But on May 28, the church lost its suit to legally use Allah. A high court hearing that began July 7 should resolve the newspaper's legal status.
Perhaps in anticipation of another unfavorable ruling, the Indonesian organization Yayasan Lentera Bangsa has published a new translation of the Bible in Indonesian. Allah does not appear in the Kitab Suci Indonesian Literal Translation (KS-ILT). Instead, the publishers transliterated Hebrew terms (such as Elohim) and substituted some less-common Indonesian names for God.
"Coincident with the forbidding of the use of Allah by non-Muslims in Malaysia, we think it is the time for us to release ourselves from the dilemma," said editor Jahja Iskandar.
Mainstream churches, however, have been hostile to the KS-ILT. Neither the Bible Society of Indonesia nor that of Malaysia has approved the translation. The National Evangelical Christian Fellowship (NECF) of Malaysia issued a statement "strongly opposing" the translation. "We continue to maintain the right to use Allah as it has been so used for over 300 years in Malaysia," the group said.
Evangelical observers support NECF's move. "Theologically and missiologically, Allah is a very appropriate way [for Southeast Asian Christians] to refer to God," said Ajith Fernando, national director of Youth for Christ in Sri Lanka.
Christians and Muslims sometimes misunderstand Allah to be purely Islamic. Instead, it is the Arabic word for God and a close semantic relative of the Hebrew El. In many Central Asian countries, Muslims use Khuda, the Persian word for God, rather than Allah. Christians in Palestine and other Arabic-speaking communities also refer to God as Allah.
The term spread to Southeast Asia in the 1100s as Muslim sultanates were established. It then became incorporated into the Malay language family, which includes Malaysian and Indonesian.
The Herald's Andrew says outlawing its use by non-Muslims is as silly as arguing that breakfast cannot be used by people who mean anything other than cereal with milk. "The word God has no content other than what one's belief posits," he said.
The Malaysian government says the ban protects Muslims. Its letters telling the Herald to cease and desist "often concluded with their official sentiment that our use of the word Allah will cause confusion among the believers and threaten security of the nation," said Andrew.
Christians have used the word for centuries, and the conflict is not new. A Wycliffe translator who has been in the region for several years said this debate began when the first Bible was published in Malay, using Allah, in 1985.
Andrew said, "It has always been difficult to import the Indonesian Bible, which contains the word Allah. Books and other devotionals items have also been impounded."
"If local Christians understand Allah to mean the God of history, Jesus the Son, and the Holy Spirit, then [the usage ban is] a religious freedom issue," said Chris Seiple, president of the Institute for Global Engagement. "Politically it would certainly serve the interest of the government to say, 'There's only one God and his name is Allah and his prophet is Muhammad—and they belong to us.' "
The Herald's leadership and the NECF see the debate as a matter of freedom rather than linguistics. They are concerned that the law marginalizes non-Muslims, who make up almost half of Malaysia's population.
Andrew says the crackdown on his newspaper indicates "the country is moving away from the multireligious and multiethnic composition that negotiated independence from the British to a domination of one race over all."
In addition to the linguistic and human rights aspects of the debate, Malaysian Christians must also keep missiology in mind.
An Allah-free translation into a Malay language can be done correctly, but it would be confusing, said the Wycliffe translator. Importing a word for God instead of using the most accessible local term often causes people to think of God himself as a foreign import.
"My opinion is that using Allah in Indonesia is strategic, if the point is to have people understand who Christ is," said the translator, who spoke on condition of anonymity. "The negative impact of not using it is that it would make it harder for a Muslim to pick up a Bible."
On the other hand, the controversy itself may make Allah a less appropriate term, said Fernando. "We want to make the Muslims our friends. We are not there to defeat them in a battle or an argument. We want them to come to Christ," he said. "This is the practical reality we have to bow down to, although theologically it may be unnecessary."
Should Christians in Malaysia stop calling God Allah? If so, Fernando said, it would be for reasons other than accurate translation. "The only advantage is to avoid outrage," he said. "I can't see any other advantage."
Related Elsewhere:
Christianity Today has special sections about Malaysia and Islam on our site, including:
News Briefs | Malaysia bans non-Muslim publications from using "Allah," Episcopal church takes disciplinary action against two conservative bishops, and April issue to be CCM magazine's last. (March 3, 2008)
Malay Melee | Christian woman's case may determine whether Malaysians can leave Islam. (October 13, 2006)
Malaysia: Muslim Leader Appeals to Evangelicals | Prime minister of Malaysia speaks to World Evangelical Fellowship as group addresses domestic abuse and debt relief. (May 11, 2001)
See our news section and liveblog for more news updates.
Have something to add about this? See something we missed? Share your feedback here.
Our digital archives are a work in progress. Let us know if corrections need to be made.
This article is from the August 2009 issue.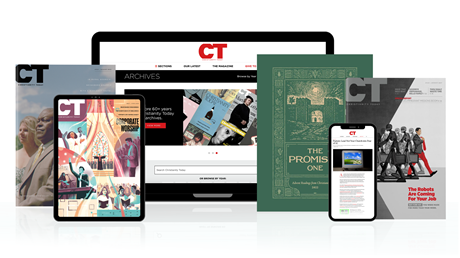 Annual & Monthly subscriptions available.
Print & Digital Issues of CT magazine
Complete access to every article on ChristianityToday.com
Unlimited access to 65+ years of CT's online archives
Member-only special issues
Subscribe
What's in a Name?
What's in a Name?