Christians gathered in New Jersey last week to commemorate the January 14, 1907, revival in Pyongyang, North Korea, which sparked the spread of Christianity throughout Korea in the early 1900s.
Prayer, Service, Action, Love, Truth for North Korea (PSALT NK), an organization which raises awareness of North Korea's humanitarian crisis, invited people to join them Friday evening at the Korean Community Church in Englewood, New Jersey. Large posters draped over the balcony on both sides of the sanctuary read in Korean and English, "Come back to me again 1907." Young and old led 300 to 350 people in English and Korean songs and ardent prayers for another wave of revival in North Korea.
The Friday worship service kicked off a two-day conference led by PSALT NK's executive director, Michelle Kim. She called the gathering in hopes of empowering first- and second-generation Koreans to pray and advocate for today's North Koreans, who are starving under the dictatorship of North Korea's president, Kim Jong-Il.
On Saturday, the revival-seekers gathered at Chodae Community Church in Norwood, New Jersey, to view a multimedia exhibit on what was described as genocide in North Korea and to listen to international speakers. "This is a spiritual battle we're fighting," Kim said. "This work we're doing, we're talking about eternal perspectives and that only exists in the spiritual realm. It's not only about saving bodies but finishing the job and saving souls."
Today's North Korea, isolated and wracked by misrule, war, and famine, is strikingly different from what it was a century ago, when a new and vibrant Christian presence blossomed in response to a 1904 revival in Britain. Hundreds of Koreans in Samuel A. Moffett's church, the First Church of Pyongyang (Chang Dae Hyun) heard about the south Wales revival and hungered for the same in Korea. At first, nothing happened.
The week of January 8, 1907, 960 men registered for a men's winter Bible study conference at First Church of Pyongyang, which was the largest church in Korea at that time. The days were filled with Bible study, and at the evening services, which were open to the public, 1,600 to 2,000 people gathered.
On January 14, 2007, after missionary William Blair preached, Graham Lee, Samuel Moffett's assistant, opened the meeting for prayer. Moffett's son, Dr. Samuel Moffett, who spoke at the centennial conference, told Christianity Today, "Lee asked two or three people to open (with prayer). Twelve to twenty people started to lead. He said, 'If that's the way you want to lead, then let's all pray together out loud.' And that's when the wave rolled in."
In his book, The Korean Pentecost, William Blair said, "The effect was indescribable—not of confusion, but a vast harmony of sound and spirit, a mingling together of souls moved by an irresistible impulse of prayer. The prayer sounded to me like the falling of many waters, an ocean of prayer beating against God's throne. It was not many, but one, born of one Spirit, lifted to one Father above."
At the official end of the service, missionaries dismissed those who wanted to leave, but more than one-third of the congregation stayed, many wailing in repentance as if in terrible pain. "The Korean-Buddhist tradition doesn't confess things," said Clark. But the Pyongyang revival began with the confession of sins, a legacy of European missionaries.
Kiel Son Choo Moksa, one of the first Korean leaders to graduate from Presbyterian College and Theological Seminary and later the pastor of First Church of Pyongyang, was asked to preach the next morning. Moffett said he literally "had himself all tied up and was struggling to get out. He said, 'This is what revival does. It tears away your sins and sets you free.'"
Families walked more than 200 miles to participate in the great Pyongyang revival. Dr. Donald Clark, a speaker at the centennial conference, said that his grandfather invited one of the revivalists from Pyongyang to travel to Seoul to hold meetings there.
"We haven't had anything as conspicuous [as the Pyongyang revival] in the last 100 years," said Dr. Moffett. "But this was the foundation for the growth of the church in Korea. The growth was immense and explosive. You can't say it's disappeared. They're celebrating. When did Pentecost disappear?"
After World War II, Seoul became the new center of Korean Christianity as Christians fled the Communist regime in North Korea, moving their churches and seminary with them. Other Christians stayed in North Korea and went underground. But Clark says that many still think of Pyongyang as the authentic center of Korean Christianity and want its church to be restored. "There's a nostalgia among those who migrated to the south."
For PSALT NK founder, Michelle Kim, the 1907 revival was a precursor of things yet to come. "Our name is prayer, service, action, love, and truth–that's PSALT. It starts with prayer … but there are a whole bunch of others words. You have to do something about it. [God] wants to see if we're real about this–and we'll continue to knock on that door until it's knocked down."
Related Elsewhere:
PSALT NK's website has information on their conference celebrating the 1907 revival.
Samuel Moffett, who witnessed the 1907 revival, has written several articles for Christianity Today. They include:
What Makes the Korean Church Grow? (November 23, 1973)
Why We Go | Recapturing our motivation for missions. (1994)
Westminster Theological Seminary's SaRang Korean Missions Center researches the Korean church and has archived its history.
The character of the Korean church was largely set by the 1907 revival. Called the Korean Pentecost, and detailed in a book by that name written by missionary observers, the revival began practices such as early morning and evening prayer and the public reading of Scripture.
Korean Pentecost: The Great Revival Of 1907, by Young-Hoon Lee, is a scholarly history of the revival, published in The Journal of Asian Mission.
The Korean Pentecost: The Revival That Prepared Thousands For Eternity, edited & compiled by David Smithers is a short history compiled from The Korean Pentecost and other sources, available from the Revival Resource Center.
More Christianity Today articles on Korea's revival include:
Prophecy and Politics | How revivals and the Olympics made Korea the wunderkind of missions. (March 1, 2006)
Honoring Pioneers | The early missionaries to Korea serve as examples to modern-day ones. (March 1, 2006)
Liberating Faith | When Korea threw off Japanese rule in 1945, it was as much a victory for the church as for the nation. (Aug. 12, 2005)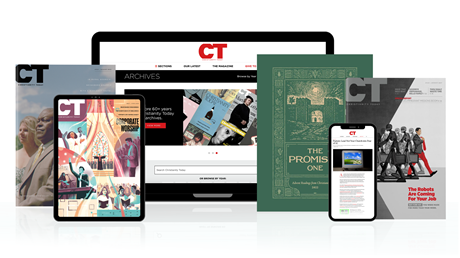 Annual & Monthly subscriptions available.
Print & Digital Issues of CT magazine
Complete access to every article on ChristianityToday.com
Unlimited access to 65+ years of CT's online archives
Member-only special issues
Subscribe
A Century After North Korean Revival, Dreams of an Encore
A Century After North Korean Revival, Dreams of an Encore