true
Last week, we posted our Top 10 Most Redeeming Films of 2006. And this week, we present our Critics' Choice Awards for the Top 10 Films of 2006.
What's the difference between the lists? The "redeeming" list speaks for itself—films that told a story of redemption (something or somebody bad turned good, an uplifting story that celebrates truth, goodness and/or biblical values, etc.).
Our Critics' Choice list, on the other hand, consists of the 10 films that our panel believes were the most excellent films of 2006, whether they carried a "redeeming" message or not—though four of our top 10 choices also appeared on our Most Redeeming list. But all of the movies here are films of excellence, and many are up for various honors at the upcoming Academy Awards.
Our list resembles some top 10 lists you've seen in the mainstream, but we've got a few off-the-beaten-path picks as well. We also let each of our panelists choose "One That Got Away"—a single film they wish had made our Top Ten list. Think of those extra films as sort of our "honorable mentions."
And so, in reverse order, our Critics' Choice list for 2006:

directed by Todd Field
This movie could have just as easily been titled "Adults Behaving Badly" or even "The Wages of Sin." The main characters in Todd Field's brilliantly directed film are self-absorbed adults who indeed act like little children, giving in to their impulses and desires with little thought (except of themselves), and sometimes with reckless abandon. But unlike many other Hollywood films, Little Children actually shows that sin has consequences, sometimes devastating ones. And while various immoral acts are depicted (sometimes too graphically), they're done so within that moral worldview framework—that sin indeed does have its wages. Phenomenal performances by Kate Winslet and Jackie Earle Hayley.(Our review.)
9. Tsotsi
directed by Gavin Hood
Tsotsi won the 2005 Academy Award for Best Foreign Language Film, but most Americans (including our panelists) didn't get to see it till early '06. An incredibly powerful movie about a Soweto street thug whose life—and perspective—is dramatically changed from the unlikeliest of sources: A baby. After stealing a car, the title character is stunned to find an infant in the back seat. What will he do with the helpless child? Anyone who has become a first-time parent can attest how a newborn can change their lives, but how would it affect this aimless, violent young man? Put it this way: Tsotsi was also named one of our Most Redeeming Films of 2006, so that might give you a hint.
directed by Jonathan Dayton and Valerie Faris
Little Miss Sunshine was 2006's Napoleon Dynamite—an independently made film that released with little fanfare, till word-of-mouth caught fire about this quirky-but-charming gem. At the heart of the movie is an over-the-top dysfunctional family (including a suicidal gay uncle, a drug-and-porn-addicted grandfather, and a morose teen boy who has taken a vow of silence) whose lone link to "normalcy" seems to be Olive, a pudgy, bespectacled, and effervescent 7-year-old who dreams of winning a beauty pageant. Ten-year-old Abigail Breslin was nominated for an Academy Award in the film, which, despite the messy behavior of its characters, wraps up with a redemptive note of family love and togetherness.(Our review.)
directed by Martin Campbell
For decades, James Bond fans have said we'll never have another 007 as good as Sean Connery. Roger Moore certainly didn't come close, and Timothy Dalton was even worse. Pierce Brosnan was pretty good, and many were sorry to see him get canned. Now along comes Daniel Craig with his flaxen hair ("No, Mr. Blond, I expect you to dye!"), and skeptics—including some of us—had their doubts. But no more: Craig is terrific, and is already being tagged the best Bond since Connery. And oh yeah: It's a great movie too—a taut thriller that goes back to the basics of the Ian Fleming novels and, admirably, far less objectification of women than we're used to seeing in these films. JB falls in love? For real? Yup. (Our review.)
directed by Marc Rothemund
Julia Jentsch may be the best actress you've never heard of. In this movie, another Oscar nominee for Best Foreign Language Film, Jentsch will steal your heart and win your admiration in her role as the title character—a young German woman whose strong Christian faith gave her the courage to stand up to the Nazi regime, denouncing Hitler's policies even at the risk of arrest … or even execution. Indeed, Scholl is picked up by the Gestapo for distributing anti-Nazi pamphlets to university students, and hauled in for questioning by a cool-but-ruthless interrogator. Would Sophie's convictions result in a conviction? See for yourself in this riveting film, a compelling look at a genuine heroine of the Christian faith—and also a choice in our Most Redeeming list. (Our review.)

directed by Stephen Frears
As the time we posted this list, Helen Mirren was the favorite for winning the Academy Award for Best Actress, and deservedly so. Mirren is so brilliant and convincing in the title role—playing Queen Elizabeth in the days immediately following the 1997 death of Princess Diana—that you'll forget you're watching an actress and think you're watching Her Majesty herself. Director Stephen Frears does a magnificent job of portraying not only what was happening within the Royal Family during those tragic days, but with the monarchy's interactions with the new prime minister, Tony Blair. (BTW, Michael Sheen is a spot-on Blair look-alike who is also terrific in his role.) A riveting film, brilliantly acted and directed.(Our review.)
directed by Paul Greengrass
Some of our panelists didn't want to watch this film, as the frightening memories of the 9/11 terrorist attacks were still too fresh. But as we heard critics across North America calling it one of the year's best movies, we felt obligated to see it. Indeed, it is one of the year's finest, an on-the-edge-of-your-seat thriller—yes, "thriller," even though we know the ending—that brings the events of that horrific day back in all of its terrifying vividness … but without being exploitative or derivative. Greengrass has directed a masterful picture that almost feels like a documentary, showing what likely might have happened on that doomed flight, where passengers fought back against the hijackers on a plane that ultimately crashed into a Pennsylvania field—rather than its intended target in Washington, D.C. (Our review.)
directed by Terrence Malick
Terrence Malick's film—a retelling of the Jamestown story of John Smith, John Rolfe, and Pocahontas—is bound to bore and frustrate moviegoers who prefer a traditional narrative. But those who set aside expectations and surrender to Malick's unique style may discover an extraordinary, unique moviegoing experience. Where other filmmakers employ elements of plot and image and dialogue to make points of their own, Malick is more interested in exploring, receiving, and capturing light, scenery, and expression—and thus, there is a sense of mystery and majesty in the film that defies paraphrase. The grass, the wind, and the trees have as much to say as the characters do, demonstrating that, as Scripture says, creation "pours forth speech." (Our review.)
directed by Jean-Pierre and Luc Dardenne
The Dardennes brothers are compiling a library of memorable stories about ethical challenges and characters who awaken to conscience. L'Enfant gives us a lost boy who sees the world as a marketplace in which everything—even his own newborn child—is a commodity which can be bought or sold. But when his fiancé e—the mother of the child—gets in the way, the young man is ultimately awakened to his own conscience, and the emptiness of a self-centered, materialistic worldview. With this awakening, he resolves to right his wrongs, and his valiant efforts to do so are portrayed with palpable emotion. Stellar performances from two Belgian actors you've probably never heard of, but are well worth watching. (Our review.)
directed by Alfonso Cuarón
It's somehow fitting that Children of Men would end up at the top of our Critics' Choice list, because the movie certainly does have its critics—mainly from fans of P. D. James, a professing Christian who wrote the futuristic story on which this film is based. James' enthusiasts say that Cuaron's film takes far too many liberties, even going out of its way to avoid some of the clearly Christian metaphors that James intended. But it's not entirely stripped of such imagery: The film, stunning in its cinematography, still depicts a young woman carrying a "miracle child," a baby on whom the future of the world will depend. But first, the baby's mother must negotiate many toils and snares to keep the child safe—and she goes on the journey with the help of a "Joseph" type of character leading the way … which probably explains why it was also on our Most Redeeming list. (Our review.)
Editor's note: Three of these films in the above list—Tsotsi, Sophie Scholl, and The New World—were technically 2005 films. But few people—including our critics—saw these films until early 2006, so we made them eligible for our 2006 voting.
The Ones That Got Away
We asked each of our voters to describe one movie they wish had made our top 10 list:
I'll say right off the bat that this movie is definitely not for the squeamish, but it's certainly not "the most graphically violent movie ever made" either, as some have said. For better or worse, it depicts Maya culture in both its nobility and brutality. A thrilling spectacle, Apocalypto boasts some of the year's most accomplished moviemaking in terms of cinematography, sound, action sequences, and visual storytelling. Say what you will about Mel Gibson the man, but Mel Gibson the director is one of the best in the industry today. I was completely riveted for all 138 minutes. (Our review.)
— Russ Breimeier


Charlotte's Web wasn't just the best family movie of 2006. It was one of the best films, period, in terms of story, acting, execution and sheer enjoyment. E.B. White's sweet, classic story of self-sacrifice, compassion, and community comes alive in a stirring and moving way—while adding new, wonderful bits. This is an enchanting family classic. But it shouldn't be dismissed as "just" a flick for kids or families. After all, I'm 30 and single—and I was swept away in both laughter and a few tears. Okay, a lot of tears. (Our review.)
— Todd Hertz


When I first heard about this movie—yet another in a long line of films about the famous collie—I actually rolled my eyes. Not only am I partial to Labradors (I have a 105-pounder named Samson), but I couldn't get past my preconceived notions about Lassie saving the day—finding a rope and lowering it down the well to a whimpering, simpering, mud-covered Timmy. Or something like that. Then I talked to somebody who'd seen it and raved about it. Then I saw it—and I can't stop raving about it. One of the best family movies of the year, with stunning cinematography and believable characters. Maybe collies are OK after all. (Our review.)
— Mark Moring


Mrs. Palfrey at the Claremont
One of the best year's best comedies is also one of the sweetest andmost offbeat, an utterly charming and droll tale of an unlikely friendship between an elderly widow named Mrs. Palfrey (delightful Dame Joan Plowright) and a charming young slacker improbably named Ludovic Meyer (Rupert Friend). Based on the novel by Elizabeth Taylor(no, not that Elizabeth Taylor), Dan Ireland's indie comedy is sensitive to the plight of the elderly and neglected, yet suggests that the elderly have as much to offer the young as to gain from them. I can't remember the last time I grinned for so much of a film's running time.
— Steven D. Greydanus


Pan's Labyrinth weaves a tale about the Spanish Civil War together with director Guillermo Del Toro's version of Through the Looking Glass. Frightened by her mother's pregnancy, her cruel stepfather, and the clash between fascists and a communist rebellion, Ofelia is ready to escape into wonderland. Fairy tales can be "grimm," and this R-rated film's too violent for children. But as Ofelia follows instructions from a mysterious faun, she discovers glimmers of gospel truth: this world is not her home, and freewill is best employed to serve and save the innocent. Spain's historical conflict is oversimplified here, but Labyrinth is an extraordinary fantasy. (Our review.)
— Jeffrey Overstreet


The Proposition
Set in the wild west of the Australian Outback, The Proposition tells the tale of an outlaw who's captured by the law and then released with the mission to kill his vicious older brother—in order to save the life of his arguably innocent younger brother. I was undone by this brutal account of misanthropy and miscarried justice, my personal optimism naï ve and exposed against the stark landscape that the characters traverse. But the searing grandeur of the struggle between evil and that-which-we-hope-will-be-good was as affecting as anything I've seen all year.
— Lisa Ann Cockrel


Requiem
Requiem is a restrained and understated treatment of the same events that inspired believer Scott Derrickson's horror film The Exorcism of Emily Rose (2005), dramatizing the tragic 1976 exorcism of a young German university student whose "demonic" manifestations may have been supernatural, or may have been some form of epilepsy. The German film's matter-of-fact style elicits more sorrow than terror, a sympathetic psychological study that refuses to come down on either side of the natural / supernatural divide. Sandra Huller's Golden Bear-winning performance as the devout Catholic girl caught in inexplicable darkness makes this perplexing, heart-breaking film hard to shake.
— Ron Reed


Grounded in Aaron Eckhart's devilishly charming performance as a tobacco industry lobbyist, Jason Reitman's scathingly satirical adaptation of Christopher Buckley's novel is a hilarious send-up of the way our culture values spin more than truth—and a witty reminder that people need to assume responsibility for their own choices. The beauty of this film is that just about every character is sleazy or repugnant in some way, yet each one gives voice to a piece of the truth—and it is left to us to put those pieces together, and to consider the way we sometimes mix truth and guile when we play spin doctor ourselves. (Our review.)
— Peter T. Chattaway


It begins with a portrayal of humanity so monstrous and wicked it would give Flannery O'Connor nightmares. Then it gets worse—harsh, harrowing, even grueling. Then it ends with an image of redemption far more haunting than all its images of sin combined. For his directorial debut, Tommy Lee Jones transplants the spirit of O'Connor into a modern-day Western that speaks in a starkly spiritual language, taking the viewer on a journey from sin to repentance, revealing the depth of human depravity without glossing over a single bloody detail—then turning to faith as the only sure salvation. (Our review.)
— Josh Hurst


It's a tough sell—a documentary about crossword puzzles. How boring can a movie be? But thanks to the deft editing and well-chosen personalities involved, Wordplay isn't snooze-worthy at all. We're introduced to the art of puzzle creation and completion, and best of all, to a wondrously quirky array of aficionados—including NY Times puzzle editor Will Shortz, puzzle creator Merl Reagle, and fans Jon Stewart, Bill Clinton, and the Indigo Girls. There's even drama and suspense when we visit the annual crossword puzzle tournament toward the end of the flick. Overall, it's an intelligent, feel-good, hobby-inspiring gem. (Our review.)
— Camerin Courtney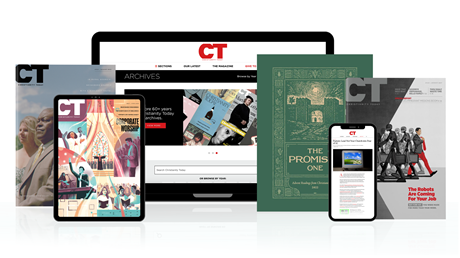 Annual & Monthly subscriptions available.
Print & Digital Issues of CT magazine
Complete access to every article on ChristianityToday.com
Unlimited access to 65+ years of CT's online archives
Member-only special issues
Subscribe
The 2006 Critics' Choice Awards
The 2006 Critics' Choice Awards