Something's very wrong here," said Esther Hinostroza. "It's the children."
Hinostroza was calling from her Peruvian town of La Oroya, speaking with members of the Joining Hands Network of Peru. The group is composed of 15 Peruvian evangelical churches and Christian nonprofits and 19 Presbyterian congregations in Missouri, Illinois, and Ohio, who together seek to bring aid and development to Peru's poor. We welcomed Hinostroza's plea, but our organization was only two years old. The network wasn't prepared to take on an international corporation, whose factory, we would discover, was polluting the town, causing the children of La Oroya to become seriously ill.
Hinostroza is a women's leader in the evangelical church of Peru, as well as director of a small nonprofit group that focuses on maternal-child health issues in the city of La Oroya. She called the network in January 2002, begging members to see firsthand some of the children's health problems. The children complained of headaches, difficulty concentrating in school, and fatigue. Members of Joining Hands agreed to come see for themselves.
La Oroya is home to a large metal ore smelter, owned by the Doe Run Company of St. Louis. When members of Joining Hands arrived and traveled with Hinostroza to the village, they were shocked. The antiquated smelter emits more than 1,000 tons of toxic emissions each day. Employees say nothing about the pollution for fear of losing their jobs. Often, the city's children cannot play outdoors because of the smelter's emissions.
Pastors from the network met a seven-year-old boy named Javier; he complained of intense headaches, lethargy, and problems in school. His parents worried that the city's heavy metal contamination caused a growing curvature on his skull. Javier's experience served to focus the prayers and action of Joining Hands in the coming months. "Our children would be like Javier if we lived here," gasped one pastor after the initial visit in 2002.
Hinostroza and other Christians in La Oroya wanted to find out the extent of the city's pollution and the damage to their children's health. But they didn't have the money or know how to conduct a scientific study. Besides, it was far beyond the scope of what Hinostroza expected of her ministry. "We were accustomed to giving hungry people a fish in Christ's name and even teaching them to fish," said Hinostroza. "But we had never given thought to what Jesus would have done when the river which runs through their town is contaminated."
The Pharmacist, the Pastor, and the Archbishop
In order to fix the problems in La Oroya, Hinostroza would need the help of Christians outside those she normally dealt with. In July 2002, Joining Hands called upon Patty Nussle, a pharmacist in the poison control unit at Children's Hospital in Columbus, Ohio, and an active member of a Joining Hands congregation. Nussle and a team from her church provided lead testing to more than 60 children.
While their sampling was not representative of the community, the test results were off the charts. "As the lab results were coming in that day in La Oroya," Nussle recalled, "I could see that almost every child was severely lead poisoned." Some children had more than six times the World Health Organization maximum permissible level, a severity of lead poisoning that in the United States requires immediate hospitalization. Before she left La Oroya, Nussle made sure Hinostroza and other mothers in La Oroya knew what even mild lead poisoning could do to children and expectant mothers: reduce a child's intelligence, stunt physical growth, cause behavior and learning problems, and increase the possibility of miscarriages and infertility. Nussle gave interviews to the press and presented her findings at the North American Congress of Clinical Toxicology the following year. The shocking data got U.S. health professionals and the media talking about La Oroya's children.
Soon after Nussle and other Ohio Presbyterians had gathered their preliminary data, Ellie Stock, pastor of a Joining Hands member congregation in St. Louis, traveled to Peru to see La Oroya for herself. "It looked surreal, like a moonscape," she said. "The vegetation had died, and the orange-colored Mantaro River was dead—all due to the contamination. Grey flakes drifted down from the sky, covered our clothing, and burned our eyes and throats."
Stock and her colleagues gave seminars for La Oroya pastors on Scripture's mandate to care for God's creation. She received friends from La Oroya into her St. Louis home, and she organized a prayer vigil for La Oroya's children.
On a wintry Saturday morning in February 2003, Stock introduced Hinostroza to Fernando Serrano, a researcher at St. Louis University's School of Public Health. Stock also introduced Hinostroza to a group of health advocates from Herculaneum, Missouri, a nearby town struggling with pollution from another Doe Run Company metal smelter. Within a year, two health advocates from Herculaneum—a Catholic and a Presbyterian—would travel to Lima to testify before Peru's Congress. St. Louis University (SLU) and the Centers for Disease Control also agreed to organize a major environmental health study for La Oroya to provide scientific data on the city's pollution.
Then Hinostroza pleaded for help from Monsignor Pedro Barreto, the Catholic archbishop of Huancayo, Peru. "Monsignor, we know that we adults are already contaminated and many of us are sick," Hinostroza said. "But we are here for the children. And you must help us because this is what Jesus would do."
Moved to tears, the Jesuit archbishop offered his assistance.
Barreto studied the issue, spoke with all sides of the growing conflict, and invited SLU to conduct an independent study as the first step in an open process to reduce pollution in La Oroya and the entire Mantaro River Valley. The results, presented in December 2005, showed that Hinostroza and La Oroya's parents had good reason to worry about the town's pollution. More than 97 percent of the city's 12,000 children had lead poisoning. In addition, high amounts of arsenic, cadmium, and other toxins significantly increased residents' risk of cancer.
Doe Run says it is working to "find solutions" to the city's environmental and health problems, which were left by "previous operators of the La Oroya complex." The company, which has operated the smelter since 1997, says it "is concerned with the impact the contamination has on the surrounding communities as well as the health concerns brought on by poor nutrition, lack of sanitation and clean water, and poor air quality."
The SLU study began to change the Peruvian government's indifference to the situation. CBS News, Vanity Fair, The New York Times, and more than 500 U.S. and Peruvian newspapers and magazines reported on the story, putting pressure on the Peruvian government.
Peru's Supreme Court ruled in the summer of 2006 that the government's health ministry was negligent in protecting La Oroya's children and ordered it to implement an emergency health plan. Cleanup has been slow, and Doe Run has asked for more time to implement the government's mandated pollution controls. Still, the improvements brought about by these groups have been measurable.
Peruvian and North American Christians together played a key role in reducing La Oroya's pollution, beginning cleaning, and alerting authorities and residents of the pollution's dangers. What started as one woman's cry for help mushroomed into a global mission effort across denominational lines and national borders. The mission effort went beyond financial and spiritual support as Christians offered not only their faith, but also access to scientific information and the media.
Two-way Ministry
The work in La Oroya also led to a serendipity: Because of Peru's mission history, Peruvian Catholics and Protestants have often considered each other to be nonbelievers. One of the tangible results of the mission in La Oroya has been a surprising unity among Peruvian and U.S. believers, including evangelical lay pastors and a Jesuit archbishop, North American missionaries and Pentecostal mothers, Dominican nuns and Presbyterian congregations.
Dietrich Bonhoeffer asked, "Will the church merely gather up those whom the wheel has crushed, or will it prevent the wheel from crushing them?" Hinostroza and Javier—together with hundreds of Christians in Peru and the United States—are learning the answer to that timely question.
Hunter Farrell is a Presbyterian missionary. He has lived in Peru with his wife and three children for the past nine years and works with the Joining Hands Network of Peru.
Related Elsewhere:
The Blacksmith Institute, which works to solve pollution problems in the developing world, has a page on La Oroya, which it says is one of the top ten most polluted cities in the world.
The Presbyterian Church (USA)'s Joining Hands Network of Peru has articles about the ongoing problems in La Oroya.
Hunter Farrell is head of a PCUSA World Mission area.
The Dallas Morning News has a profile of Farrell and his work in La Oroya.
The Doe Run Company, which runs the metallurgical complex in La Oroya, has also polluted in the US, reports the New York Times.
Other coverage of La Oroya's pollution includes:
Pollution's Youngest Victims | Peruvian smelter likely cause of health problems in town's youngest. (CBS News)
Peru: Life Under a Toxic Cloud | According to the Blacksmith Institute, La Oroya is one of the world's 10 worst pollution sites. Contaminants include lead, arsenic, cadmium and sulfur dioxide. (PBS's Frontline:World)
Gasping for Clean Air in La Oroya | A grey blanket of smog hangs over the mining town of La Oroya high up in the Andes in Peru, where several generations have suffered the effects of the lead dust and toxic fumes spewed out by a giant smelting complex. (Inter Press Service)
Peruvian mining town must balance health and economics | While health activists want the town's toxic plant shut down, residents worry about the economic consequences. Barbara Fraser reports. (The Lancet)
Christianity Today's other articles on Peru and global warming and the environment are available on our site.
Have something to add about this? See something we missed? Share your feedback here.
Our digital archives are a work in progress. Let us know if corrections need to be made.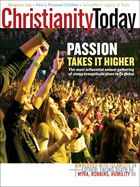 This article is from the April 2007 issue.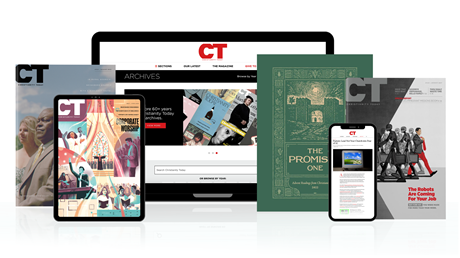 Subscribe to Christianity Today and get access to this article plus 65+ years of archives.
Home delivery of CT magazine
Complete access to articles on ChristianityToday.com
Over 120 years of magazine archives plus full access to all of CT's online archives
Subscribe Now
Cleaning Up La Oroya
Cleaning Up La Oroya