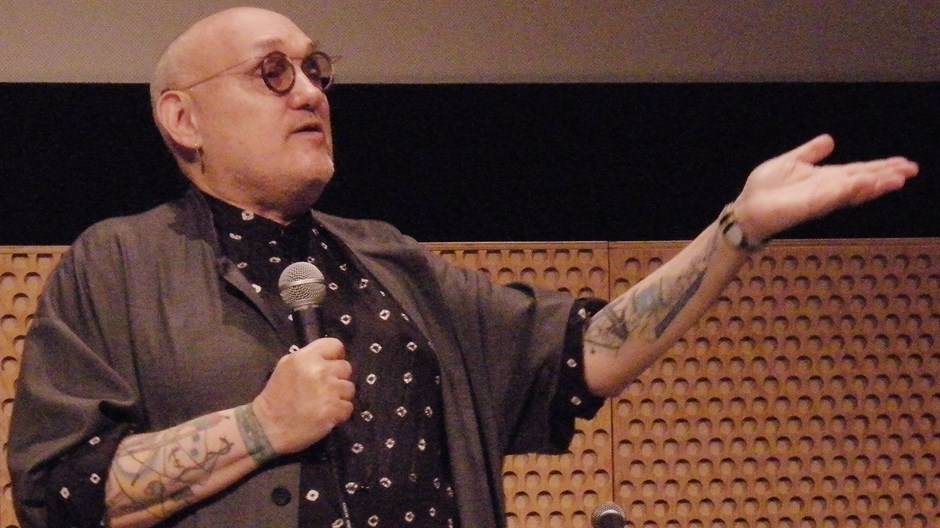 Image: Joe Mabel / Wikimedia Commons
Few people have the stories—or the storytelling ability—of writer David Ritz. As biographer and ghostwriter, he's told the stories of famed artists like Marvin Gaye, Ray Charles, the Neville Brothers, and Aretha Franklin. With a new book, Messengers (Doubleday, 2006), Ritz presents the voices of those who have joined him in writing a recent chapter of his own story—the story of his life as new Christian. The book brings together his Christian faith, his gifts as a ghostwriter, and the music he loves.
The story of this particular book is intertwined with the story of how you came to faith. Would you share your story?
My work as a writer has always come out of my passion about what I want to know and what I want to learn. I got interested in Christianity as a young boy, because I fell in love with gospel music. I grew up in the golden age of gospel, listening to Mahalia Jackson, Mavis Staples, Sam Cooke, and the Soul Stirrers. Part of me loved it and wanted to believe in Jesus, and just take it on face value. But because I grew up in a highly intellectual Jewish environment, my default position was to approach the music as a cultural anthropologist or an ethnomusicologist.
I'd think, Oh, this interesting music from this ethnic group, and, here's what it's borne out of. Early on, a mentor of mine who loved gospel music told me it was suppressed sexuality and had nothing to do with anything that's real in terms of its spiritual content. I continued to have that attitude for a long time.
It seems like your career as a ghostwriter became an important part of your journey to faith.
My first book was the autobiography of Ray Charles, and that's how I discovered that my talent was for ghostwriting. And the more books I did, the more I enjoyed it.
Once I was on a panel at a writer's conference, and someone called me a hack because I'd written so many ghostwritten books. After I excused myself to the men's room and prayed up, I came back and asked: Who wrote the Bible? Weren't they ghostwriters, through the Holy Ghost? That was a great moment for me, because it made me feel like my gift to channel people's voices was the gift that the people who wrote the Bible had. I felt that they were able to channel the voice of God in a certain way, and that ghostwriting was an important calling.
I think the process of being a ghostwriter is something like surrendering to God. We give ourselves over to God, and, our whole aim is to do God's will. When you're a ghostwriter, you're serving other people, and allowing your audience to hear those people.
Your career as a ghostwriter brought you into contact with Marvin Gaye.
Marvin was an idol of mine, and he started talking to me about Jesus. And when he was right [before he became deeply involved with drugs], he was this very divine, aristocratic kind of brother. Really sweet, and very smart, and very deep. To hear him talk about Jesus made a huge impression on me. He could really preach, but in this very whispery way. He loved his music so much, and I always felt Jesus in his music.
When I met Ray Charles, his perspective was, ''If the Jews don't believe in Jesus, then I don't either, 'cause if he couldn't convince his own people, then why should I be convinced?' Toward the end, he kind of changed and embraced Jesus.
But Marvin always believed in Jesus. And never had doubts, even when he was crazy, even when he took a wrong turn and died the death of a drug addict.
Your own life had taken a difficult turn by that time.
I had developed addictions of my own with drugs, and I began attending a twelve-step group, about 16 years ago. I've been sober since. There, they kept saying that you weren't going to change your life until you embraced the notion of a transformational higher power. In reading about the history of the group, I discovered that it was based on an evangelical Christian movement in the early part of the 20th century in the United States. I loved the testimonies and felt like, Wow, this is like first-century Christianity. It's a church where two or more are gathered in his name. So, I began reading more and more about Christianity.
Around that same time, my younger sister Elizabeth became a Christian, and an evangelical Christian. At first, I argued with her about that. But then I saw how Christ was changing her life. She was always a wonderful person, but she became just amazing. Her transformation wasn't a theoretical notion for me, it was right there in front of me, and that had a huge influence on me. I've dedicated this book to her.
How did coming from an intellectual background affect your journey?
As I felt myself more and more drawn to Jesus and to Christianity, I began reading a lot of Christian theology. I read a lot of conservative and liberal Christian writers. And because I come from an intellectual background, it's easy for me to get mired in theological disputations and nuances. I think it was, in a certain way, how the enemy was sort of attacking me.
How so?
The enemy knew that I could stay in an intellectual debate about Christian theology for the next 140 years, and that would keep me away from the heart of Jesus. Jesus said you have to come to me as a little child, and that passage had tremendous, tremendous meaning for me. I realized that what I really needed was to go to those churches, go to that music that first attracted me when I was a little boy. So I began going to African-American churches almost exclusively. And that's where I was the most comfortable.
At a certain point I realized, I don't have to be a guest. I didn't have to be a person with my nose pressed to a window. I could go in, and I could pray, and I could praise the Lord. And I certainly felt the music, and I loved the preaching of different kinds. Just as I love John Coltrane, or Otis Redding, or Sam Cooke, or Miles Davis, there's a certain African-American voice that has a musicality to it, that is, the preacher's voice. And so, I wanted more and more of that.
How did that lead you to write Messengers?
Even though I love books, I'm more inspired by people than by books. When preachers talked about the word, I would think of the Living Word. It's enormously interesting to me that Jesus didn't write, other than the one thing he wrote on the ground [John 8:6-8], and we don't know what that was. Jesus was the living epistle. So, I wanted to go around and hang out with people who could minister to me, and who could share the essence of what their Christian message. I wanted the living word. Nothing moves me more than people, and living testimonies.
That desire to hear testimonies led me to people like Noel Jones, who is very intellectual, yet he's old-school in his kind of rhetorical genius. Mable John's story became the first chapter of the book, and she also became a pastor of mine. She baptized me in an African-American church in Inglewood. I love Marvin Winans, and Donnie McClurkin, and I went to meet them. I also wanted to meet Calvin Butts in New York, and Peter Gomes at Harvard. Many of the people in the book are well-known, but there are also are people I met along the way. I'd hear of someone through word of mouth and go to his church and he'd become part of the book. Women have always been able to minister to me in a unique and powerful way, so the book has lots of women in it.
What's also interesting is that the people in the book come from a variety of theological perspectives.
I really wanted to avoid theological disputation of the kind I was talking about before. My idea was that every reader should be able to kind of read any of these chapters and be ministered to, without feeling alienated, and without people arguing their positions. I just wanted it to be entirely positive. And, to be honest, I wanted to be ministered to.
My attitude was, give me what you have that's gonna help me get closer to Jesus. Let me feel Jesus in you. It was a wonderful opportunity to have person-on-person ministering to me. And I learned that my gift, for being a ghostwriter, and for channeling voices would really serve me well. I would put it all in the voices of the ministers, singers or musicians. I try to get out of the way and to let you, the reader, feel as though these people are talking to you one-on-one—which is what every good ghostwriter needs to do.
You join hearts with that other person. So, that's why this book, to me, was such a blessing. It enabled me to deepen and solidify my relationship with Christ, and learn so much, but also utilize the skills that I've honed as a ghostwriter.
A review of Ritz's book is available on our site.
Messengers: Portraits of African American Ministers, Evangelists, Gospel Singers, and Other Messengers of 'the Word' is available from Christianbook.com and other book retailers.
More information is available from Doubleday, including an excerpt.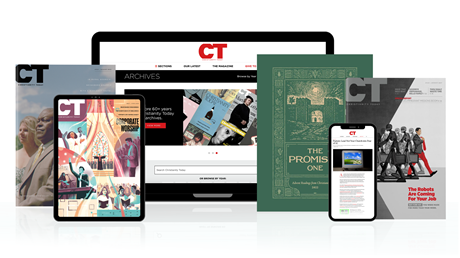 Subscribe to Christianity Today and get access to this article plus 65+ years of archives.
Home delivery of CT magazine
Complete access to articles on ChristianityToday.com
Over 120 years of magazine archives plus full access to all of CT's online archives
Subscribe Now
A Soul Man Testifies
A Soul Man Testifies