true
Like the character he plays in the Mission: Impossible franchise, Tom Cruise has worn a variety of different masks over the years—Tom the Teen Heartthrob, Tom the Box-Office King, even Tom the Oscar Nominee. In recent years, though, most people—and by people we mean the paparazzi—have preferred to keep poor ol' Tom confined to just one personality: Tom Cruise the Psycho-Crazy Guy You've Probably Read About in the Tabloids.
That designation might finally be taking its toll. Early box office reports indicate that the third Mission: Impossible film doesn't have nearly the legs that its two predecessors had. You certainly can't say they're not trying, though—M:I3 boasts not only the return of Cruise as secret agent Ethan Hunt, but it's also got a hot new director—J.J. Abrams, of TV's Lost and Alias fame—and a newly-Oscared character actor playing the diabolical villain—Philip Seymour Hoffman. The movie also features franchise stalwart Ving Rhames and newcomers Billy Crudup and Keri Russell.
This time around, Hunt isn't just another anonymous action hero; he's got a home and a fiancé e now—an actual life. He's no longer a field agent, but a trainer of new agents. That doesn't stop the Impossible Mission Force from enlisting his help for an especially tricky case, however, and it isn't long before Hunt is back in action, hot on the trail of weapons dealer Owen Davian (Hoffman). Explosions and gunfights ensue.
Abrams has said that his goal with the film was to breathe new life into the series by fleshing out the characters, but Christian film critics are split on how successful he is.
Todd Hertz (Christianity Today Movies) writes, "Because M:I3 trumps up the film's heart and fun with interesting characters, genuinely funny comic relief (Alias fans will enjoy a Marshall-like tech guy), and characters to care about, it can also afford to raise the tension level. And does it ever. The first three minutes of the film are a shocking and intense shot of adrenaline—and it never really lets up. The film is fast moving, relentless, gripping, dramatic. At times, there's almost a horror-like tension and grittiness. There is an energy here that was largely missing from the previous M:I movies. It crackles and simmers during crisp dialogue scenes, thanks to skilled note-perfect acting of Cruise, Hoffman, Billy Crudup, and Laurence Fishburne. Some of the talking scenes are more thrilling and taut than lesser films' action sequences."
Bob Hoose (Plugged In) praises the film for striking "an almost flawless balance. The world created is a glittering gem exploding around us, but we believe. The villain is an evil blight we know nothing about, but we don't care, we know pestilence when we see it. The hero is impossibly determined, but we love him for it." Hoose is not so thrilled with the film's high level of violence, however, asking "just how many torture scenes and cold-blooded killings are acceptable in healthy entertainment—100, a dozen, five, one?"
Meanwhile, Steven Greydanus (Decent Films) calls the film "competent, disposable entertainment. There's nothing here that really grabs you like the first film's CIA break-in, but it doesn't leave a sour taste like Woo's M:I‑II. Even so, in the post-007 world of Jason Bourne, that may not be enough. The IMF has perhaps outlived its usefulness."
Christian Hammaker (Crosswalk) has mixed feelings: "Mission: Impossible 3 director J.J. Abrams, in interviews promoting the latest entry in the Mission Impossible franchise, has said that he wanted the third film's stunts to serve the storyline, rather than the other way around. By that criterion, M:I3 must be considered a failure. But if M:I3, like its two predecessors, is evaluated primarily as a stunt-driven spectacle where plot is largely incidental, the film fills the bill for exciting summer entertainment."
Even D. Baltz (Christian Spotlight) writes, "The movie is entertaining and suspenseful, but it doesn't quite rise to the level of a super blockbuster. I found myself not caring enough about the individual characters for it to rate higher than an above average summer action film. If you enjoy seeing a sweaty Tom Cruise running at full speed, or are a fan of the series, no doubt you will enjoy this movie. If you could care less about either, look elsewhere for your weekend entertainment."
Mainstream critics mostly dig its explosiveness, though quite a few think it's a dud.
Critics can't root for
Hoot
When it comes to adapting popular children's books to the big screen, Walden Media is hit and miss. Sometimes they're faithful—Because of Winn-Dixie, Holes, Narnia—and sometimes … well, not so much (Around the World in 80 Days).
With Hoot, the studio continues its tradition of adapting celebrated novels into all-ages cinema. Boasting Newberry-winning source material, themes of environmental protection and preservation, and a cast that includes Luke Wilson and Holes' Tim Blake Nelson, it's loaded with potential. But …
Most Christian critics don't think Hoot deserves a spot on the shelf beside Walden's past hits.
Todd Hertz (Christianity Today Movies) gave it one star and doesn't find much that's positive to say: "In addition to the sloppy writing and ridiculous characters, almost everything else in Hoot is just as weak. The film is grainy, some scenes are so dark you can't see the action, and the acting ranges from average to embarrassing. And I kept thinking about how you never notice those lesser Oscar categories like 'sound editing' until they're really bad; at one point, Beatrice is speaking from under a bed, but it sounds like she's doing a voiceover. The only highlight to the film is a sequence of outstanding nature cinematography in Florida's Everglades. Oh, and there's one funny joke. But that doesn't make this film a hoot at all."
Steven Greydanus (Decent Films) is similarly disappointed: "Now, for the first time, Walden has made a family film adaptation not worth watching, and the possibility of Holes having been something of a fluke is getting harder to ignore. A year ago, I would have been sanguine about Walden's upcoming versions of Charlotte's Web and Bridge to Terebithia. I'm still sure, given the source material and Walden's track record, that they'll be better than Hoot, but that's not saying much, alas."
Tom Neven (Plugged In) objects to the film's skewed sense of morality. "Hoot is indeed inherently educational, but along with teaching the positives of teamwork and environmental responsibility, it also confirms for kids that lying and cheating are acceptable—even desirable—when it comes to doing great things with your life. Sure, the kids bravely take on the corrupt powers-that-be in order to defend the defenseless owls. It's just that lying is integral to the game plan. So is vandalism, defying properly instituted authorities and getting other authority figures to lie for them. And at no time do they pay a price for these actions or get called onto the carpet for it."
Ken Goding (Christian Spotlight) agrees. "I was very disturbed by the message that Hoot delivers. The heroes fight evil with evil, and there is little recourse for it. When there was a short father-son talk, I hoped that this would be brought out, but sadly the father did not do a very good job of it. The motives are right, saving the owls is a good cause, but illegal activity to stop people from doing wrong can't be justified."
Meanwhile, Lisa Rice (Crosswalk) is one critic willing to sing Hoot's praises, saying it's "well-written, produced, and acted, and delivers a notable family film experience void of the usual trash seen in other teen fare such as Scary Movie 4. Regrettably, nowadays the typical Hollywood teen movie is filled with large doses of sex, drugs, alcohol, and attitude, but audiences won't find many of these elements in Hoot."
David DiCerto (Catholic News Service) complains that the film has "a weak script and a slow-starting plot," but ultimately concludes that "with quality family entertainment an endangered species, it's worth giving a 'hoot' to movies that buck the trend."
Most mainstream critics are ready to give Hoot the boot.
Few critics haunted by
An American Haunting
Just because a film is a ghost story doesn't mean that its studio wants theatres to look like ghost towns, but that's more or less what's happening with An American Haunting—at least as far as Christian critics are concerned. Most of the religious press skipped out on the film, something that we hardly fault them for.
Supposedly based on a true story, Haunting is based on a land feud in 19th century Tennessee, where John Bell (Donald Sutherland) finds himself served a lawsuit by a grouchy neighbor. The neighbor wins the case, but that's still not enough revenge for her—which is bad news for John and his family, as it just so happens that their neighbor is rumored to be a powerful and deeply evil witch. It isn't long before strange things are afoot in the Bell household, with the existence of ghosts and evil curses seeming more probable by the minute.
Tom Neven (Plugged In) seems to be the only Christian critic to review the film, noting, "Director Courtney Solomon, who wrote the screenplay, might be playing fast and loose with the facts for the sake of making a thrilling film, but he is to be congratulated for exercising relative restraint when it comes to the violence and gore so often seen in this genre. Yes, it's scary and intense—let me repeat myself—An American Haunting is scary and intense. But it's not obsessively bloody. And Solomon has produced a story free of profanity, one that is respectful toward the Christian beliefs of its characters."
Mainstream critics are quick to curse this Haunting.
More reviews of recent releases:
United 93: Andrew Coffin (World) writes: "Most apprehensions about United 93 probably stemmed from concerns over what political stance the film would take. The nature of film is to filter events through the creator's artistic lens. But Mr. Greengrass' goal here, it seems, is to make certain that his lens provides as little distortion as possible—to present these events as straightforwardly and honestly as he's able, without obvious political or ideological baggage."
Brett McCracken (Relevant) says: "Props to Greengrass for his keen nuance with this film, which most likely will appear on many top ten lists come December. He takes a very delicate subject matter—probably one of the most delicate subject matters of recent memory—and manages a film that is (thankfully) nothing like what detractors feared: biased, schmaltzy, melodramatic, etc … Instead, he's crafted a beautiful work of hyperrealism and pulsating tension that is neither political nor formulaic."
Akeelah and the Bee: Christian Hamaker (Crosswalk) says: "Overcoming obstacles. Feeling like an outsider looking in. Coping with the prejudices of others. These are all common cinematic themes, but when well executed, they can result in stirring entertainment. Such is the case with Akeelah and the Bee, a rousing story of how one young girl discovers a special talent and seeks to fulfill her intellectual potential."
Jeffrey Overstreet, our regular Film Forum writer, is taking the month off. Josh Hurst, one of our film critics, is filling in.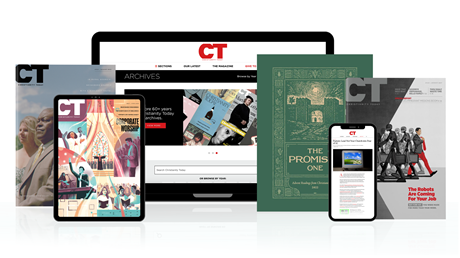 Subscribe to Christianity Today and get access to this article plus 65+ years of archives.
Home delivery of CT magazine
Complete access to articles on ChristianityToday.com
Over 120 years of magazine archives plus full access to all of CT's online archives
Subscribe Now
Mission Mediocre; Who Gives a Hoot?
Mission Mediocre; Who Gives a Hoot?