A-chong, a Taiwanese demolition worker, wants to go to church. He wants to thank the Christians who prayed for his daughter when she was hours away from death. He wants to know more about the God who miraculously healed her.
"But I am too embarrassed to go to church," A-chong says, "because the people there are so highly educated and high class, and I'm not. I'm too dirty. I curse, swear, smoke, and drink too much."
He then looks at his friends Seann Gibson and Tim McCracken—American missionaries who have spent hours with him, chatting about religion over pots of Taiwanese tea. A-chong smiles.
"But hey," he says, "I don't have any problem hanging out with you guys."
According to official government statistics, only 3.9 percent of the 22.9 million people on this island are Christian. But various mission organizations have estimated that among Taiwan's working class, which composes 61.7 percent of Taiwan's population, less than 0.5 percent are Christian. As a result, Operation World (2001) says, Taiwan has "the only Han Chinese population in the world where the spiritual breakthrough has yet to come."
Now some churches and mission agencies have redoubled efforts to reach the working class and initiate that breakthrough. They've turned aside from traditional Western evangelistic methods and employed new culture-specific techniques.
Inaccessible Christianity
Although working-class Taiwanese are not necessarily poor, they are typically less educated—and education here is a crucial symbol of status and success. Some have dysfunctional family backgrounds, and many don't think much of themselves, Gibson says. Traditional and less open to the Western world, working-class Taiwanese tend to be steeped in generations of ancestor and idol worship. Few know the gospel.
"Some white-collar people in Taiwan hear the gospel five times when working-class people don't even hear it once. It's embarrassing," says Lincy Tu, a local evangelist who has planted five working-class churches in the past ten years. "Our society does not have compassion for the working class, and our churches are the same."
In the mid-1800s, early missionaries to Taiwan focused largely on starting Christian schools and hospitals, enabling converts to climb the socioeconomic ladder. They were especially active among aboriginal peoples, who proved far more receptive to the gospel than Han Chinese. The Chinese immigrants, who would eventually compose the vast majority of Taiwan's population, brought from the mainland a mixture of Buddhism and Taoism that would form traditional Taiwanese folk religion. While these beliefs remain popular among working-class Taiwanese, Christianity remains largely inaccessible to them.
Yet Taiwanese seminary professors and pastors, many of whom have studied abroad, continue to endorse Western, academic methods of reaching out to communities, Tu says. For example, worship services usually involve intellectually demanding sermons and text-heavy worship bulletins.
"[Working-class] people are open to the gospel if it's presented to them in a way that they can understand," says Gibson, who is taking part in a renewed effort by Overseas Missionary Fellowship (OMF) to reach Taiwan's working class. "But if church services are conducted like school—the one thing they failed at—it won't work."
Practicing Perseverance
"Traditional Western ways don't seem to be a fit for Chinese culture," says Robert Burris, former strategy coordinator for Hokkien Harvest, part of the Southern Baptist Convention's International Mission Board (IMB). "It's so exciting to see churches bloom and flourish where they have allowed Christ to speak in their culture."
Local pastor John Tsen has done this successfully with the working class. About 30 years ago, after meeting a Baptist missionary, Tsen felt led by God to leave his job as a university chaplain and pursue grassroots ministry among the Hakka, a minority group in Taiwan.
Now, about 50 people regularly attend the Hakka fellowship of his church in Zhudong. About half of these people reluctantly attend other churches on Sundays, but they prefer the style of Tsen's fellowship: worshiping with Hakka music, learning about God through simple three-character maxims, and collectively repeating short Bible verses to encourage memorization.
"We've found that these methods work for teaching uneducated, elderly Hakka," Tsen says. "People from other churches come because they think the music and the way we teach is more understandable."
Tsen encourages church members to accompany him on weekly evangelistic outings. By developing relationships with grassroots nonbelievers in homes, hospitals, and parks, he sees about seven or eight people accept Christ each year.
OMF's Gibson spent six months with A-koan, an unemployed man and former gang member, before A-koan asked for a Bible and began to read it. The two men shared meals on the weekends, took their kids swimming together, and often chatted late into the night.
"My buddy Seann here is willing to be my friend, even when I'm drinking and smoking and chewing betel nut [a stimulant]," he said. "I figured it might be worthwhile to look into his Bible."
Lincy Tu's ministry has also required no small measure of perseverance. When she began to evangelize in a factory dormitory 22 years ago, its residents were initially skeptical. Despite their reticence, she continued to visit them weekly and even moved into the dormitory.
"They started to listen to me because they could see that I cared for them," says Tu, whose list of converts includes the daughter of a devout Taoist. This woman has since started a house church.
Down-Home Evangelism
Ultimately, missionaries like Randy and Janet Adams hope to empower local working-class believers to evangelize their own people.
"Churches could train local people—not just pastors—to tell Bible stories and start fellowships in their homes, so that they could become reproducing churches," says OMF's Janet Adams. After she and her husband tinkered with the house-church model themselves, they started three such groups in Hengchun. "Small groups or working-class house churches would prevent working-class people from getting lost in larger, more impersonal church settings."
Missionaries are also experimenting with new methods of explaining the gospel to the working class. IMB's Hokkien Harvest has spent years developing a library of audiocassettes and cds in Taiwanese, the "heart language" of the working class.
"Although the problem of illiteracy isn't as prevalent as I had once expected, we have found out that you always need to have the right evangelistic tools in your tool belt that don't necessarily involve writing and reading," says Mike Miller, current strategy coordinator for Hokkien Harvest. "Otherwise, you'll miss reaching some people."
IMB missionaries in Kaohsiung have found that grassroots audiences particularly enjoy testimonies on tape. Even though one such tape is that of a doctor, "he talks like a taxi driver—kind of down home," Miller says.
When it comes to printed materials, several mission groups have started to use colorful books to tell Bible stories and link them to salvation—a method based on materials developed by New Tribes Mission for use with tribal people groups.
OMF has also started to publish booklets containing simple stories from Scripture. Once, when A-chong picked up a normal Bible, he was overwhelmed by the volume of text. When missionary Tim McCracken handed him an OMF booklet instead, A-chong breathed a sigh of relief. "Oh, I can read that!" he exclaimed.
Missionaries and local evangelists alike are continually discovering how to better reach people like A-chong—working-class Taiwanese wary of the middle-class church, yet hungry for the gospel. Although the flow of missionaries coming to Taiwan has slowed to a trickle, the needs here are still great.
"We need people who will invest a lot of time into this kind of work, and we need churches to send workers," Tu says. "We need to repent and reach the working class if we want to see revival in Taiwan."
Jennifer Su is an OMF missionary in Taiwan. She is writing a book called When Spirits Rise about the Taiwanese working class that will be published in 2007.
Related Elsewhere:
More articles on Taiwan and China are available from our world report.
Have something to add about this? See something we missed? Share your feedback here.
Our digital archives are a work in progress. Let us know if corrections need to be made.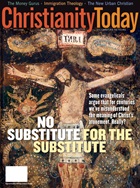 This article is from the May 2006 issue.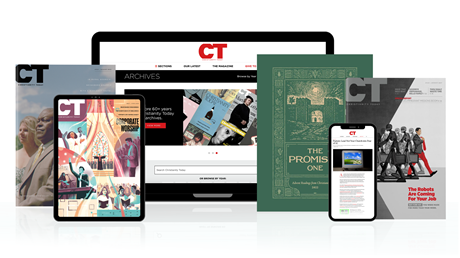 Annual & Monthly subscriptions available.
Print & Digital Issues of CT magazine
Complete access to every article on ChristianityToday.com
Unlimited access to 65+ years of CT's online archives
Member-only special issues
Subscribe
Every Tribe and Class
Every Tribe and Class