Let the lawsuits begin. Undaunted by Roe v. Wade and its Supreme Court majority, South Dakota Governor Mike Rounds signed a bill March 6 that bans all abortions in the state, except to save the mother's life. Supporters of the ban—buoyed by two new Supreme Court justices, scientific research, and years of incremental anti-abortion laws—insist now is the time to launch a full-frontal assault on the controversial 1973 decision.
"In the history of the world, the true test of a civilization is how well people treat the most vulnerable and most helpless in their society," said Rounds, a Republican, after he signed the ban. "The sponsors and supporters of this bill believe that abortion is wrong because unborn children are the most vulnerable and most helpless persons in our society. I agree with them."
There was some question whether Rounds would sign the bill. Two years ago, he vetoed a similar ban ostensibly over questions about the bill's language. Rounds has stated he prefers the pro-life movement to chip away at Roe with laws that mandate parental notification and informed consent, which South Dakota has done. No South Dakota doctor now performs abortions. The state's lone abortion clinic flies in doctors from Minnesota one day a week to carry out the procedure.
Since Rounds's veto in 2004, the state commissioned a task force to study the hard science and psychology of abortion. The group concluded that life begins at conception. State Rep. Roger Hunt, a task-force member and the bill's chief advocate, said the state has compiled boxes of testimony from scientific experts and women who suffered physically and psychologically after abortions. He hopes the Supreme Court will be swayed by the research, not available in 1973. For example, Hunt said we now know that unborn babies have a different gene and DNA identity from their mothers. He said this proves the children should be protected separately under the law.
Unlikely Agreement
Abortion-rights advocates immediately and sternly denounced the ban, scheduled to go into effect July 1. Planned Parenthood operates the South Dakota clinic. Their president, Cecile Richards, said, "Planned Parenthood will fight these attacks in court, in the state houses, and at the ballot boxes, to ensure that women, with their doctors and families, continue to be able to make personal health care decisions without government interference."
Even some leading anti-abortion activists panned the South Dakota ban. National Right to Life released a matter-of-fact statement in response to CT's request for comment: "Currently there are at least five votes, a majority, on the U.S. Supreme Court to uphold Roe v. Wade." Americans United for Life (AUL), a key architect of the incremental strategy, said the ban will boost fundraising for pro-choice organizations and politicians. Daniel McConchie, AUL vice president and chief of staff, also doubted South Dakota can successfully defend the ban before the Supreme Court. "As we say around the office, you have to be able to count to five," McConchie said. "We can't do that yet."
McConchie said that if South Dakota loses its bid to defend the bill through the legal system, the state will be obligated to pay the legal fees for pro-choice groups that challenge the ban. Such challenges could come any day now. Still, McConchie said AUL will back South Dakota's defense.
"The die is cast, and those of us who are working in the legal aspects of this need to defend it as rigorously as possible," McConchie said. "While we wouldn't have done it in the first place, this is not an excuse for us just to ignore it and walk away. Any law that would go up and enable the Court to reconsider Roe is something that needs to be defended, because Roe was wrongly decided and the issue needs to be returned to the democratic process through an overturning of that case."
Hunt knows the Supreme Court math doesn't look good now. But he's not alone in his hope that the Court will reconsider Roe in the next few years. A handful of states, including Mississippi, Indiana, and Missouri, are considering their own bans, though some also make exceptions for rape and incest. Hunt expressed hope that two pro-Roe justices—Ruth Bader Ginsburg (72) and John Paul Stevens (86)—will retire while President Bush still occupies the White House.
"Since I don't know the perfect time, this is a good time," Hunt said. "After a while you can only chip away so much. I understand why other groups are concerned. They want to wait until [overturning Roe] is a sure thing. Well, there is no such thing as a sure thing."
Collin Hansen is an associate editor of Christianity Today.
Related Elsewhere: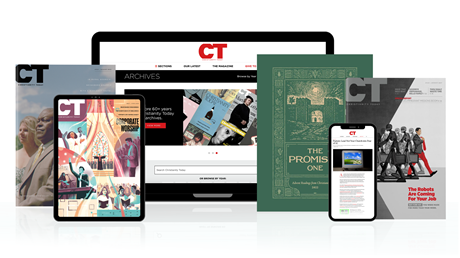 Annual & Monthly subscriptions available.
Print & Digital Issues of CT magazine
Complete access to every article on ChristianityToday.com
Unlimited access to 65+ years of CT's online archives
Member-only special issues
Subscribe
Abortion Ban Exposes Competing Strategies
Abortion Ban Exposes Competing Strategies