Fossils uncovered in 2004 and unveiled by scientists in April are being hailed as evolution's "missing link" between water- and land-dwelling animals. The fish species, whose remains were found in the Canadian Arctic, has been named Tiktaalik.
"It shows you that one of the great gaps, one of the basic steps in evolutionary past, is from water to land," said University of Chicago biologist Neil Shubin, co-leader of the discovery team. "It shows in exceptional detail what features evolved and changed at that time period."
The fish had a neck, big ribs, arm bones, and a functional wrist joint. Tiktaalik is the closest aquatic relative of land-living animals, Shubin said.
But Ken Ham, president of Answers in Genesis, which promotes young-earth creationism, called the claim "a big fishy story." He said, "There is nothing new about it, except it's a new genus and species."
He pointed to the coelacanth, a contemporary fish that also has bones in its fins. Those bones are not connected to its skeleton to bear weight, but instead help propel it along in shallow water or mud. Scientists once thought this fish, too, was an evolutionary missing link. But study of a living coelacanth showed it was simply well made for its environment.
"We already know some fish use their fins to prop themselves out of the water. Catfish do that, but they are clearly not evolving into land animals," said Casey Luskin of the Discovery Institute, which promotes Intelligent Design (ID). "The whole question of how fins turned into feet is not solved by this fossil." Even if it were a missing link, Luskin said, ID advocates would question whether such an evolution could have happened randomly through natural selection.
Related Elsewhere:
More about Tiktaalik is available from the University of Chicago and Answers in Genesis.
The Center for Science & Culture says the find poses no threat to the theory of Intelligent Design and that the "missing link" shows how little evidence there is for missing links.
Jonathan Witt, at ID the Future, also criticizes the hoopla over the fossil, calling it another icon of evolution.
More on evolution is available on our site:
Science in Wonderland | Getting some perspective (250 million years' worth) on the evolution controversy. (April 25, 2006)
The Other ID Opponents | Traditional creationists see Intelligent Design as an attack on the Bible. (April 25, 2006)
God by the Numbers | Coincidence and random mutation are not the most likely explanations for some things. (March 10, 2006)
Intelligent Design Is Too Religious For Schools, Judge Rules | "Abundantly clear" that it's updated creationism, he says. (Dec. 21, 2005)
Design Film Sparks Angst | Under fire, Smithsonian disavows presentation on Intelligent Design. (July 6, 2005)
Science that Backs Up Faith | There is overwhelming evidence for a creator, says Lee Strobel. (June 1, 2005)
Verdict that Demands Evidence | It is Darwinists, not Christians, who are stonewalling the facts. (March 28, 2005)
Were the Darwinists Wrong? | National Geographic stacks the deck. (Nov. 23, 2004)
The Art of Debating Darwin | How to intelligently design a winning case for God's role in creation. (Sept. 08, 2004)
Unintelligent Debate | It's time to cool the rhetoric in the Intelligent Design dispute. (Sept. 03, 2004)
The Dick Staub Interview: William Dembski's Revolution | The author of Intelligent Design set out to answer the toughest questions about the movement he helped promote. (March 30, 2004)
'A Nuclear Bomb' For Evolution? | Critics of Darwinism say skull's discovery isn't all it's cracked up to be. (Aug. 14, 2002)
Your Darwin Is Too Large | Evolution's significance for theology has been greatly exaggerated. (May 25, 2000)
Have something to add about this? See something we missed? Share your feedback here.
Our digital archives are a work in progress. Let us know if corrections need to be made.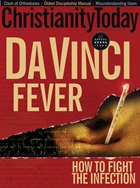 This article is from the June 2006 issue.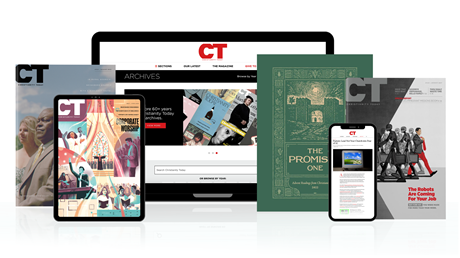 Annual & Monthly subscriptions available.
Print & Digital Issues of CT magazine
Complete access to every article on ChristianityToday.com
Unlimited access to 65+ years of CT's online archives
Member-only special issues
Subscribe
Doubts About Fish Story
Doubts About Fish Story