Ever since September 11, 2001, I have seen a sharp increase in books about Islam by American evangelicals. Even if the titles do not include the word "unveil," most attempt to expose Islam for its theological, historical, and moral shortcomings. According to Richard Cimino of the New School for Social Research, evangelical attitudes toward Islam have hardened since the attacks, positing that Islam is an essentially violent religion. Responses to the cartoons depicting Muhammad in parts of the Muslim world have only strengthened such perceptions.
Unfortunately, too many of these evangelical polemics are historically inaccurate, theologically misinformed, and missiologically misguided. Apparently, a lot of us simply dislike Muslims (usually without knowing any).
When we critique Islam, we need to be fair and accurate. Those of us who make Muslim-Christian comparisons must do so from a position of informed engagement, as those who have worked with Muslims. When we review historical tensions between the two faiths, we must apply rigorous historical analysis. When we write about Islam, we must remember that love is the greatest apologetic.
Demonizing Muhammad
The seven titles I discuss here represent contemporary American evangelical perspectives on Islam. The worst in denigrating Islam and demonizing Muhammad undoubtedly is John MacArthur's Terrorism, Jihad, and the Bible: A Response to the Terrorist Attacks (W Publishing Group, 2001). Given his lack of expertise in Islam and experience in working with Muslims, one wonders why MacArthur is writing in the first place. His purportedly biblical response as to why 9/11 happened is reminiscent of the wildest medieval caricatures of Islam, a faith that supposedly was founded by a sword-wielding, oversexed prophet. MacArthur claims, for example, that the suicide bombers had "pent-up sexual desires"—as did their founder. And he does not hesitate to categorically state that Muhammad was demonically inspired.
The book fails for generalities, inaccuracies, and weak research. MacArthur, no stranger to polemics, simplistically claims 9/11 was directed at Christianity and on account of Christian support for Israel. That is only partly true. Militant Muslims perceive many reasons to hate us, including 1,500 years of unhappy encounters with the West. He claims that several million Armenians were killed by the Turks, when the real figure is 1.5 million. (But, hey, what's another 1.5 million or more when you're trying to make a point?) MacArthur talks about the 72 black-eyed virgins as a prime motive for Muslim martyrs but then fails to mention that only non-authentic traditions make that claim. Finally, he lacks sympathy for and understanding of the Palestinian cause.
Runner-up in the art of vilification is Don Richardson's Secrets of the Koran: Revealing Insights into Islam's Holy Book (Regal, 2003). In Richardson's view, a real Muslim is by definition a violent one.
Unable to find a redemptive analogy in Islam, Richardson, who wrote the missions classic Peace Child, sets out to "X-ray the Koran [his spelling] on moral grounds." True, the Qur'an does lack integrity, but so does Richardson's "fact-based commentary." To be fair, he should have presented modernist as well as fanatical Wahabbist interpretations.
Continuing to "wage truth" on Islam, Richardson makes other unfair assumptions. For example, when rape occurs in Islamic contexts, he claims Muslims are simply following their sex-crazed prophet, demonic book, and perverted religion. And he approvingly quotes a former president of the Southern Baptist Convention who publicly called Muhammad a demonized pedophile.
Then there is From 9/11 to 666: The Convergence of Current Events, Biblical Prophecy and the Vision of Islam (acw Press, 2005). Unlike the previously mentioned authors, Ralph W. Stice is not well known, but he at least has spent eight years in Muslim outreach. Stice dedicates this book to the American church, to the 1.3 billion Muslims who desperately need Christ, and (oddly) to a man who asked Stice to autograph his lecture notes.
The preface says he turned to his wife on 9/11 and said, "We should have warned them." Stice knows why the "whitecap looks as it does," has a clear vision of how current events will end, and asks readers to trust him. His goal: "Prepare the church for the fulfillment of these awful prophecies."
As the only true prophetic voice for the end times, Stice has no need to consult others who may have spent decades studying the sacred writings of both Christianity and Islam. He is to be faulted most, however, for presuming the Antichrist will be a Muslim. (Stice even sets dates for the Beast's appearance and describes in dramatic detail what life will be like in the United States under the tyranny of Islam—a scant 13 years from today.) I suppose anything is possible, but such presumptuous statements damage Muslim-Christian relations to the extent that people take them seriously.
Better Books
Despite a dubious title, there is much to be commended in The Dark Side of Islam by R. C. Sproul and Abdul Saleeb (Crossway, 2003). The authors are right to list the contrasting views of Christianity and Islam on Scripture, God's nature, the sin problem, and Christ. But calling this book Islam: The True and False would have more clearly portrayed the authors' intentions.
The only real discussion of Islam's "dark side" comes in chapter eight, but Sproul and Saleeb rightly counsel that we must not "stereotype Islam as a simple religion that promotes violence." They concede that Christians also have done evil. The difference, they maintain, is that Muslims have a sanction. Possibly, but I wish the authors had devoted more space to examining subjects that believers in both faiths could profitably discuss. One such bridge they suggest is the Cross, and, indeed, Muslims have considered various interpretations of this vital topic historically, including that Christ physically died.
Another volume, How Islam Plans to Change the World (Kregel, 2004) by William Wagner, is worth reading with some significant reservations. With much experience in Muslim ministry, Wagner has done his homework, but again, the title is misleading. What Islam is he talking about? Surely he intends to uncover how some Muslims plan to change the world. Yet in his view, even regional clashes—including Kashmir, Chechnya, and Palestine—are rooted in a worldwide Islamic conspiracy to take over the world.
Whether he intended to or not, Wagner gives the impression that there is no such thing as an honest Muslim: "I began to question what Muslims considered truth. I discovered that truth has different meanings for different religions." And like Stice, he believes the 9/11 attacks "testify to the fact that the official beginning of the 'clash' has already occurred."
Two authors exhibit greater understanding and sensitivity. In Is the Father of Jesus the God of Muhammad? (Zondervan, 2002), Timothy George addresses Christians but does not attempt to "demolish the arguments of opponents." George correctly says that nothing much comes from vilifying or demonizing Islam.
Yet George admits that Islam has an undeniable dark side. Islamism "reflects deeply rooted impulses in the Muslim world … and a willingness to engage in, or at least to approve of, violent acts … in the name of Allah." But he cautions that sorting out whether Islam is peaceful or militant is more a question for Islam itself. George wisely counsels that Christians be trained to help Muslims understand difficult doctrinal issues such as the Trinity.
Christian scholar and veteran missionary Phil Parshall's The Cross and the Crescent: Understanding the Muslim Heart and Mind (Gabriel, revised edition, 2002) puts Islam in a positive light whenever possible. For example, Parshall calls the mosque a peaceful place, asserting, "Muslims are more biblical in their worship forms than contemporary Christians." He recounts how Muslims rescued a well-known missionary family during China's Boxer Rebellion.
Yet Parshall does not gloss over differences in areas such as sin, holiness, and legalism. True, Muhammad was as much a sinner as anyone—but Parshall does not demonize him. (Quoting an Islamic tradition, he says Islam's prophet loved women, perfume, and prayer—in that order.) Finally, Parshall slips into the text numerous narratives of individuals who have experienced the grace of God and been changed by the gospel. Where harsh criticisms and polemics fail, these testimonies speak powerfully to the Muslim heart.
As George says, we Christians must discuss irreconcilable differences with Muslims, but we should also recognize similarities, bridges, and common themes. There is a place for "unveiling" Islam, provided we do it with sensitivity, understanding, and careful research.
Warren Larson is director of the Zwemer Center for Muslim Studies at Columbia International University, Columbia, South Carolina.
Related Elsewhere:
Terrorism, Jihad, and the Bible by John MacArthur; Secrets of the Koran, by Don Richardson; From 9/11 to 666, by Ralph W. Stice; The Dark Side of Islam, by R. C. Sproul and Abdul Saleeb; How Islam Plans to Change the World, by William Wagner; Is the Father of Jesus the God of Muhammad?, by Timothy George; and The Cross and the Crescent by Phil Parshal are available from Christianbook.com and other book retailers.
An excerpt from Is the Father of Jesus the God of Muhammad? is available on our site.
More from Christianity Today's annual books issue includes:
Heard Any Good Books Lately? | Audio is the new medium, and Christian publishers are getting the message. (June 1, 2006)
The Christianity Today Book Awards 2006 | Out of 37 publishers and 240 titles, our judges selected 22 of this year's best books. (May 26, 2006)
More CT articles on Islam include:
Islam's Uncertain Future | Freedom House's Paul Marshall says Shari'ah is both less and more dangerous than you think. (Feb. 9, 2006)
Article continues below
Islam's Culture War | Author says Muslims are troubled by our morals more than our politics. (March 8, 2005)
'There Can Be No End to Jihad' | Islamist Sheikh Omar Bakri Muhammad, in an exclusive interview, discusses the rationale for 9/11, the Christians he most respects, and the Jesus he defends. (Feb. 01, 2005)
In Perspective: What's the Difference Between Shi'ah and Sunni? | With a history of persecution and belief in martyrdom, the Shi'ite Muslim majority in Iraq may be more receptive to Christianity. (April 30, 2003)
Doors into Islam | September 11 has only intensified the dangers and rewards of Muslim evangelism. (Aug. 19, 2002)
Outpaced by Islam? | The Muslim challenge is growing faster than our Christian outreach. (Feb. 4, 2002)
Is the God of Muhammad the Father of Jesus? | The answer to this question reveals the heart of our faith. (Feb. 1, 2002)
Is Islam a Religion of Peace? | The controversy reveals a struggle for the soul of Islam. (Dec. 28, 2000)
A Many Splintered Thing | Though Muslims shared allegiance to Muhammad and to the Qur'an, Islam faced division as soon as the prophet died. (Dec. 28, 2000)
In 2000, Christianity Today focused on Muslim-Christian relations in a series by Wendy Murray Zoba. Articles included:
Islam, U.S.A. | Are Christians prepared for Muslims in the mainstream?
Islamic Fundamentals | Christians have a responsibility to understand our Muslim neighbors and their beliefs.
How Muslims See Christianity | Many Muslims don't understand Christianity—especially the idea of salvation by grace through faith.
Our sister publication, Christian History & Biography, dedicated an issue to Islam.
Have something to add about this? See something we missed? Share your feedback here.
Our digital archives are a work in progress. Let us know if corrections need to be made.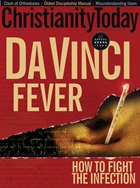 This article is from the June 2006 issue.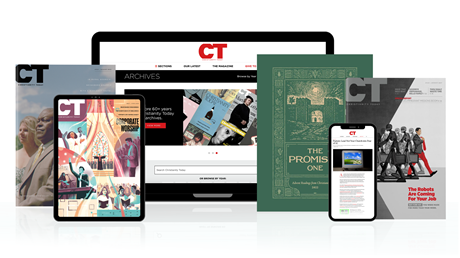 Annual & Monthly subscriptions available.
Print & Digital Issues of CT magazine
Complete access to every article on ChristianityToday.com
Unlimited access to 65+ years of CT's online archives
Member-only special issues
Subscribe
Read These Next
Trending

American Christians Should Stand with Israel under Attack

While we pray for peace, we need moral clarity about this war.

From the Magazine

The Unusual Epistle that Helps Me Counsel on Sexuality

Jude has strong words for immorality in the church. Yet he advocates for mercy for those who doubt.

Editor's Pick

Don't Miss These African Christmas Hits

Jam out this season to highlife, Afrobeats, jazz, a cappella, R & B, rap, dance, and hip-hop artists from Nigeria, South Africa, and more.
Unveiling the Truth About Islam
Unveiling the Truth About Islam